After our Supervising Teacher left last week I decided we needed to do something fun. So I gave them a choice of things to do and they chose to make homemade
soft pretzels
and
Navajo Salt Paintings
.
We started off by putting dough in the bread maker for the pretzels. We used the recipe that
Bobby Flay used in the pretzel Throw Down
.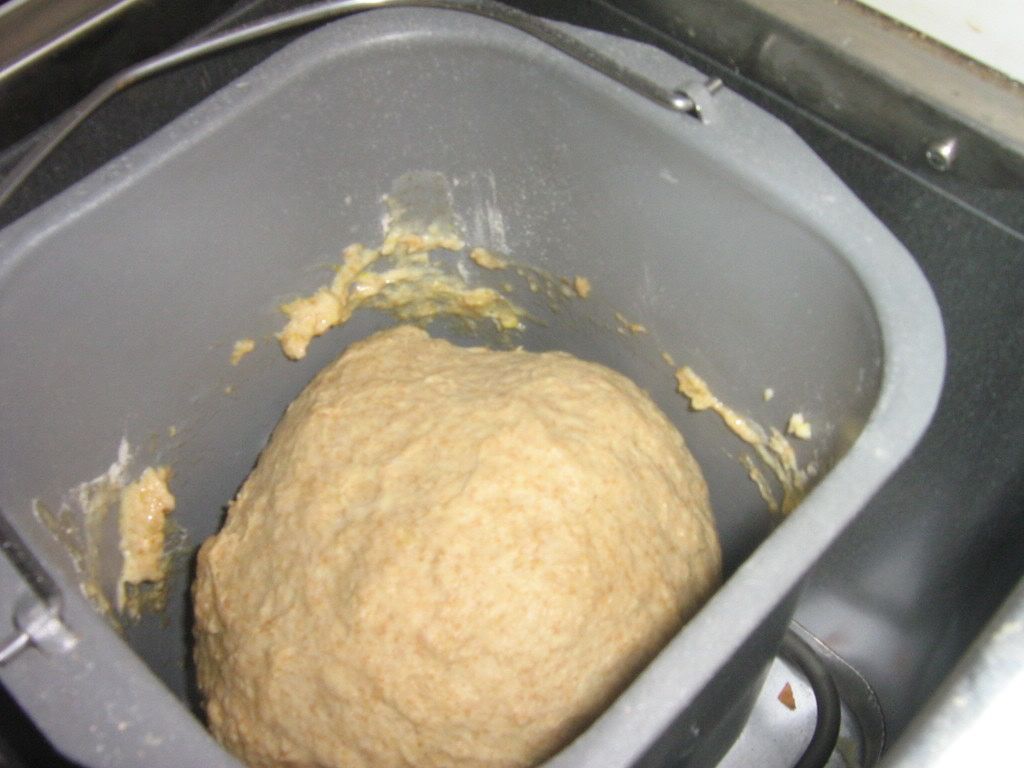 The kidlets then learned that some traditional Navajo paintings were made with crushed rock plants and other dry materials. In the tradition of those paintings the kidlets made dried material from sidewalk chalk and salt and set forth to creating their own paintings.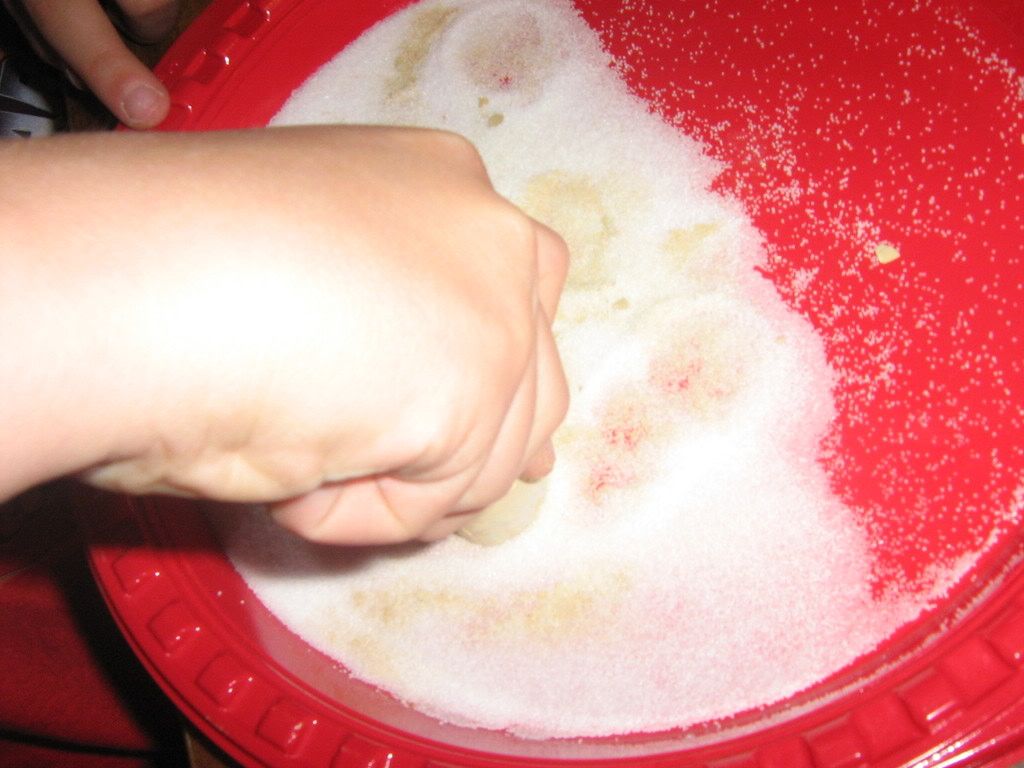 It was a messy endeavour but fun none the less. You can find the directions for making your own
here
. Their end projects were wonderful.
When showing the projects to DH his comment was, "Those are great!"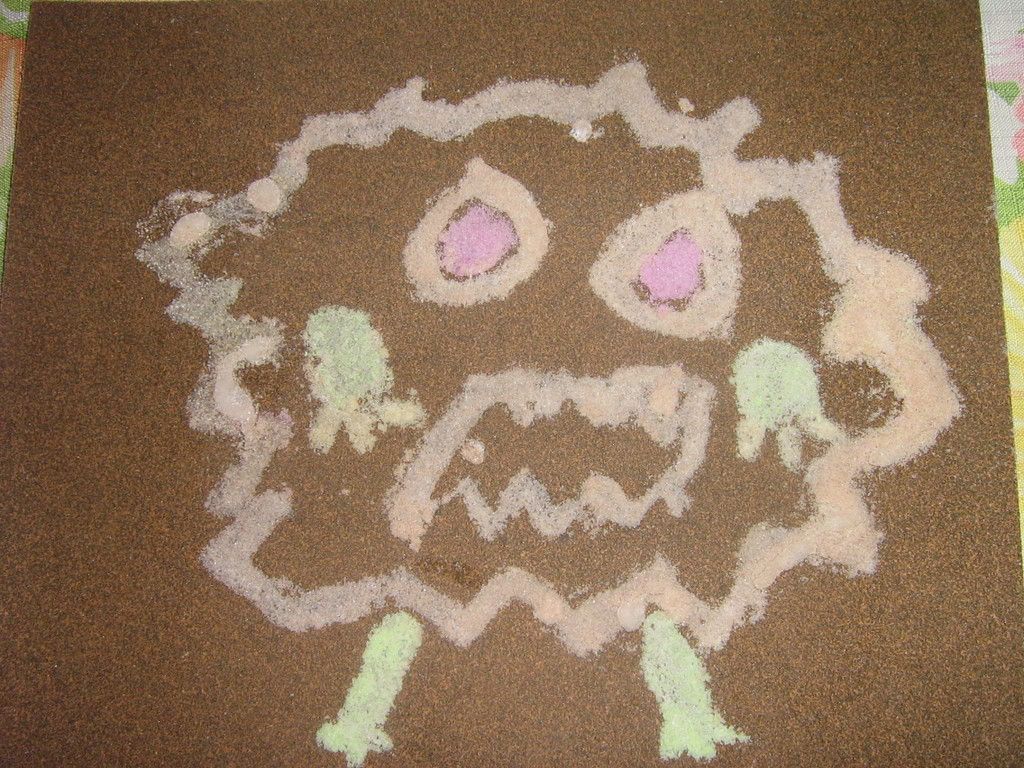 Then looking at me out of the corner of his eye, "Is that my sandpaper?"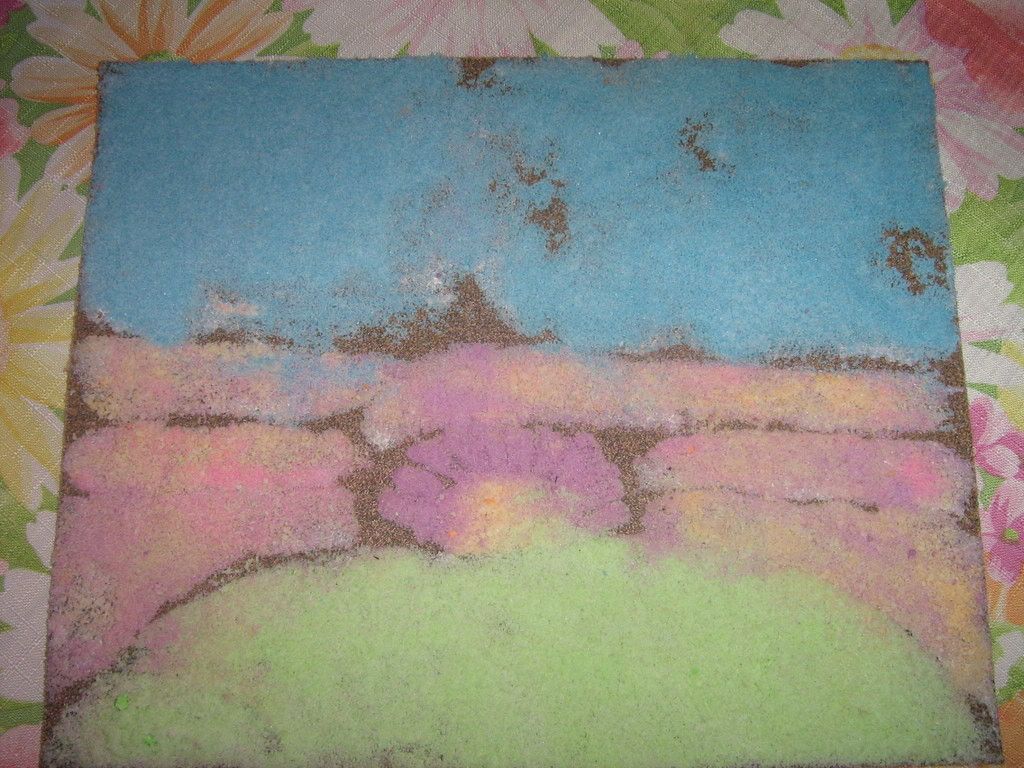 LOL...sorry honey!
After their paintings were done and set on the table to dry, we took the dough from the bread machine and shaped the pretzels. They kids had a fun time shaping them into what ever it was they wanted.
The pretzels baked up so nice and brown. They were more bread like than pretzel, but they were good.
©2008 The Homefront Lines