The
Unplugged
theme this past week was wax. We decided to marble paper with crayons.
Put tin foil on an electric griddle, turn the griddle on low and draw on the tin foil with crayons. The crayons will welt and be oozy and warm. Oozy and warm are a good thing when the house is 60 and outside is 30.
You then put paper on top of the melted wax and press lightly and carefully to transfer the wax to the paper. Voila! Marbled paper ala wax crayons!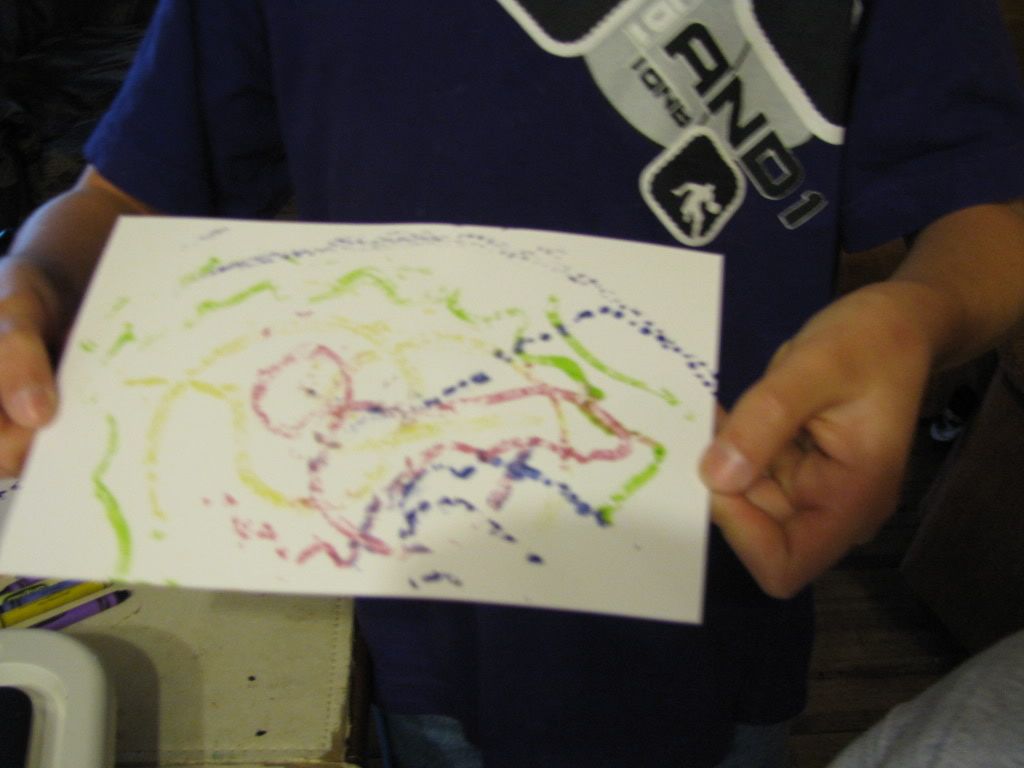 Through trial and error we found we had to write backwards for the words to show up correctly on our paper.
The picklets made decorations for Halloween, made gifts for their music teacher and their coaches with the melted crayon drawings.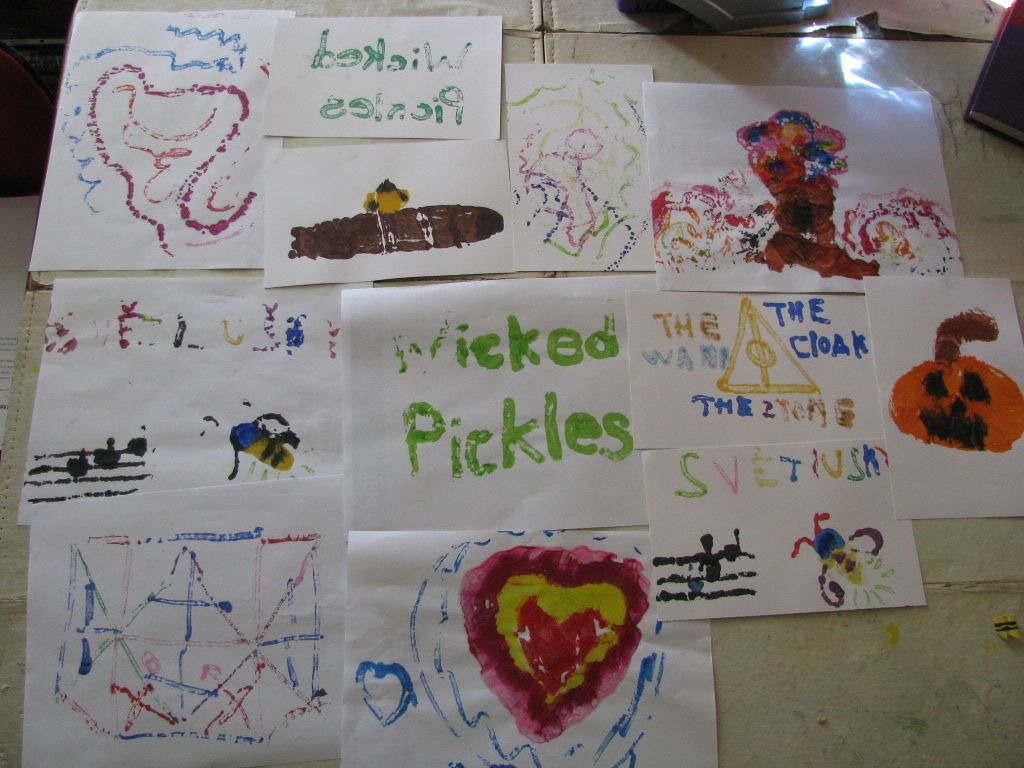 It was a lot of fun and the griddle warmed up the dining room a bit!
© 2008 Wicked Pickles-Homefront Lines