I'm tellin' ya I have never known anyone who can veer off course as much as I can. Something pops up that looks fun and what do you know? The Wicked Pickles are doing it. That is how the Scientific Pizza came about.
I was looking at
Year of Science 2009
today I ran across The Fun Zone. And what do they have going on in the fun zone?
Scientific Pizza
of course.
"Create a Scientific Pizza - whatever that looks like to you! Submit a drawing or photo of your pizza by visiting the
"Pizza Parlor"
at the My YoS Web site - extra points for pictures of you eating it!"
When I saw this and mentioned it to the picklets they at first said, "No not pizza again!" (We eat alot of pizza due to Cool's second job) But when they heard the full extent of the scientific meal they were game,
of course
. So they sketched their designs, we got the pizza crusts out of the freezer to thaw and went about our morning. At about 1:00 we set to work making Scientific Pizzas. I have to tell you, it was crazy!
Chip's creation was The Multi-taskers Supreme for the busy scientist. It is his own invention containing bread sticks, main dish and dessert all in one pizza.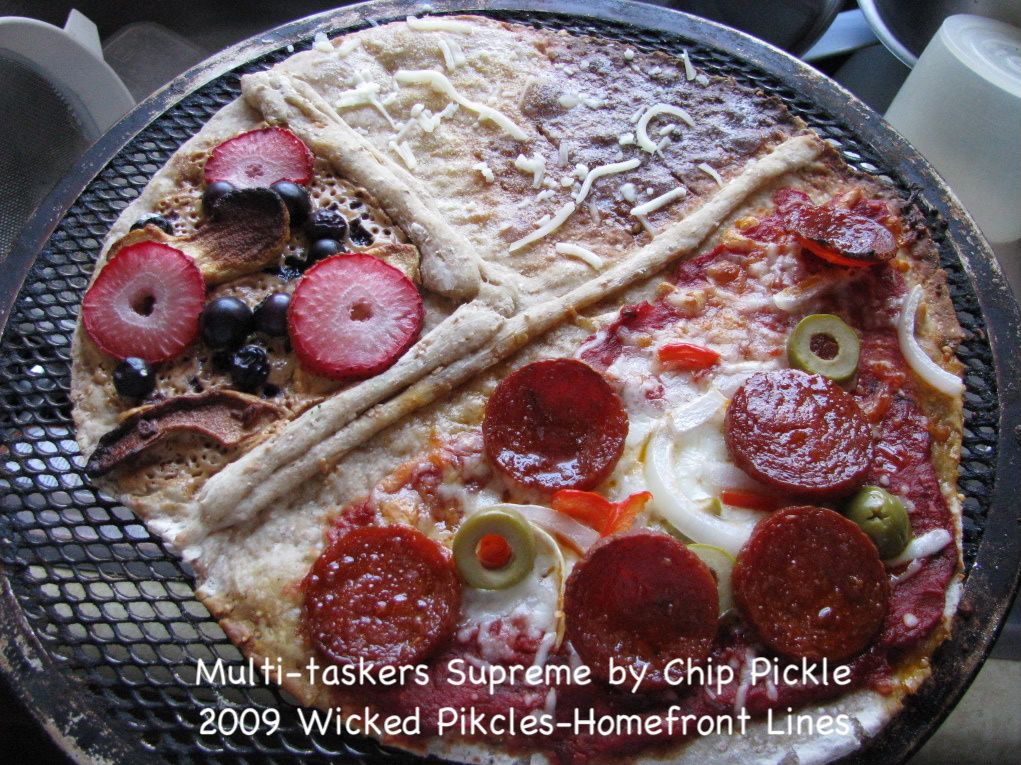 His bread sticks were butter, garlic and mozzarella cheese. The main portion was pepperoni, green olives, red pepper and onion. Dessert consisted of peanut butter, blueberries, strawberries and dried apple slices. He seemed to enjoy it. :-)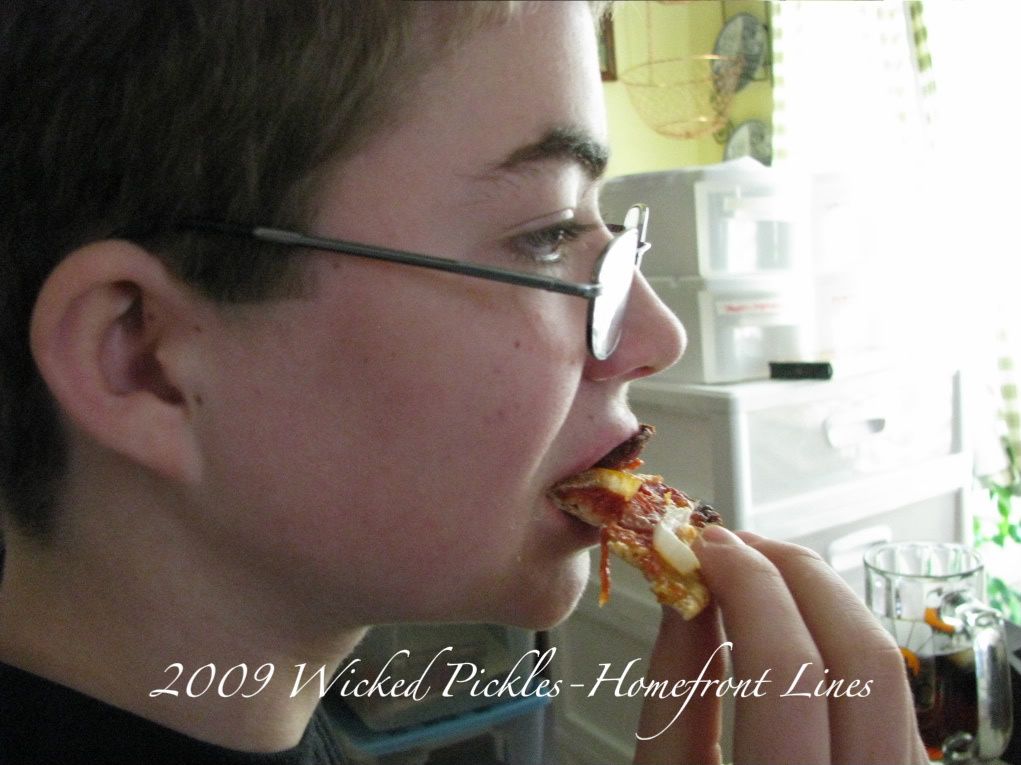 Dill's pizza was entitled "Lady Bug, Lady Bug Fly Away Home" and was in the shape of a magnifying glass. Through the "glass" you can see ladybugs and mites. Ewe! The handle was a bread stick sprinkled with oregano and garlic.
The ladybugs were quite ingenious. A pepperoni body with cut up black olive for the spots. A black olive head with spinach stem antenna. Spinach leaves made great wings. Vegetarian sausage were the mites. Dill is a purest and doesn't like cheese on his pizza.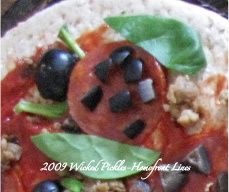 But he sure did enjoy eating it.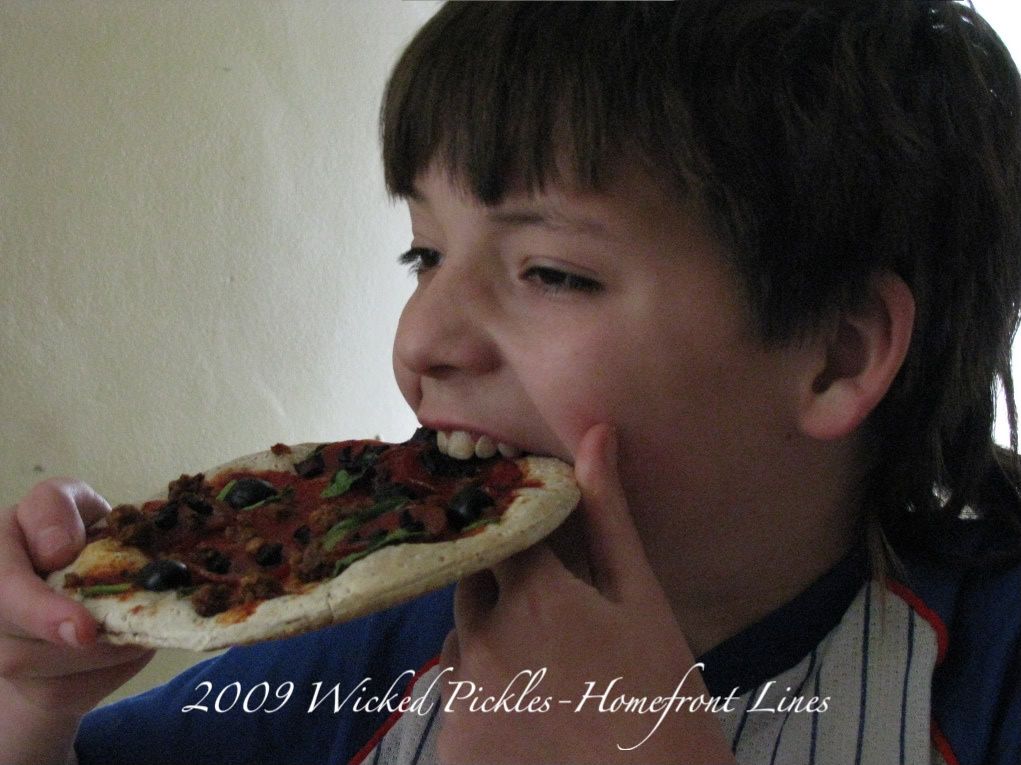 Sweet's was called "Test Tube Pizza" Unfortunately a test tube filled with green radiation spilled on her pizza and left a puddle. LOL
Sweet has always eaten her pizza with a knife and fork. She is a dork. :-)
© 2009 Wicked Pickles-Homefront Lines