Paper cutting a Chinese art form. They can get to be very intricate. You can view some
here
. I had the picklets pick out a picture to create a paper cut.
Dill made a rooster.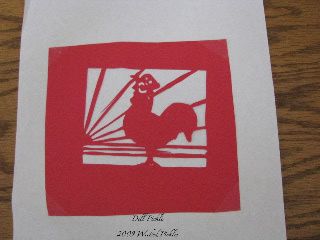 Sweet made this hot air balloon picture with my help.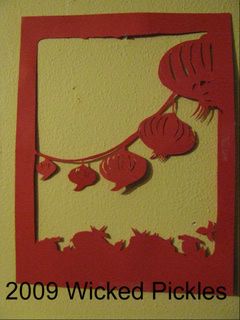 Chip made one of a falcon with the word Sokol in Chinese next to it, but I couldn't get a good picture of it.
copyright 2009 Wicked Pickles-Homefront Lines