We had a piece of gymnastics equipment we needed to pick up three hours from home.
Can you say field trip??? The first place we went to was Mahanay Tower.
It is 14 stories high and once up there we could see for about 25 miles. I was really worried about having to climb 14 flights of stairs but lucky for me it had an elevator. :-)
It was a beautiful, sunny day and we could see wonderfully. I love the fly on the window. :-)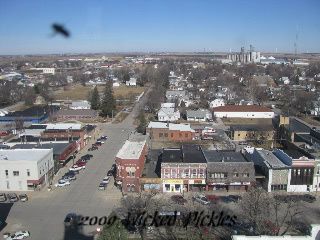 A close up of the water tower. I had this on 10 zoom.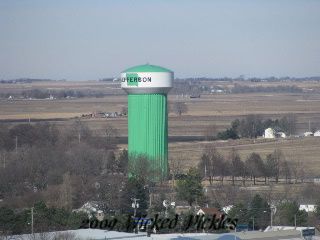 One of the bells. We waited for half an hour to hear the bells but a workman turned them off earlier that morning. Bummer.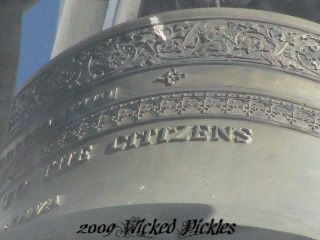 The picklets looking down and telling me they would like to eat at the Chinese restraunt on the corner.
This building was kinda neat with the painted scene on it.
The courthouse is right next to the tower.
My van from 14 stories up.
It really wasn't educational but the picklets got a kick out seeing the grain towers where Grandma and Grandpa used to live.