Since oranges are good luck during Chinese New Year, I thought it would be fun for the picklets to draw an orange still life. We were out of oranges so I put clementines into a glass bowl and the picklets drew them.
Chip tried his hand at shading.
Dill drew his from the top view.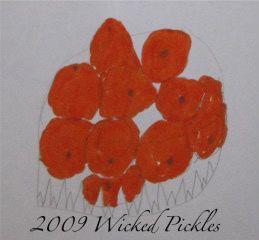 Sweet drew hers from the side. She even made the ends look like stars.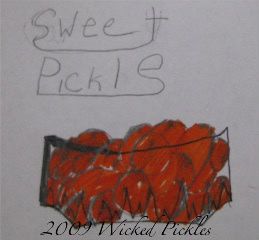 copyright 2009 Wicked Pickles-Homefront Lines