Our forth project for Make Something Cool was to make this Murabaraba game and learn how to play it. Murabaraba is a game from Lesotho, Africa. It is said that shepards invented this game and played while watching their flocks. Good things come from learning to play this game. It is good for critical thinking and geometry skills.
Sweet glued popcicle sticks together to make the game board and put the dots in the right spots. For the game pieces she cut popcicle sticks into pieces and painted them Hawkeye colors. Though those went into the garbage and beans will be used the next time.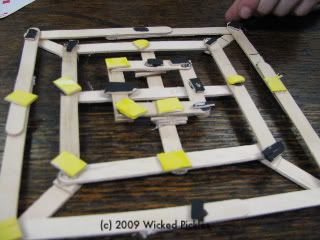 After the game was finished she and I learned to play it. If you want directions on how to make the game and how to play it you can find them
here
.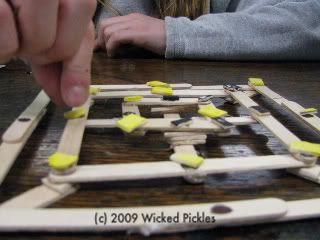 As a footnote I would like to say that she beat the pants off me at this game. Everytime I thought I had set her up it turned out that she actually set me up!