I took very few pictures camping last weekend but I thought I would share what little I have.
The view right outside our camper.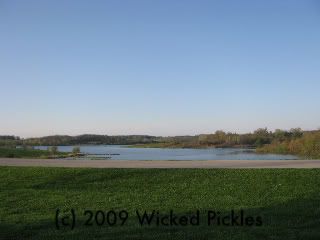 Playing croquet.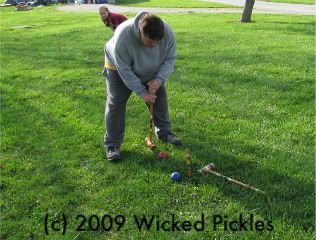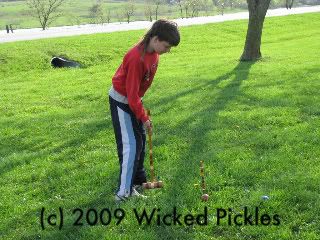 This little guy sat in the tree right next to us and called us "cheap, cheap, cheap," all weekend.
Even though the bird cheeped alot Dill still got some reading in.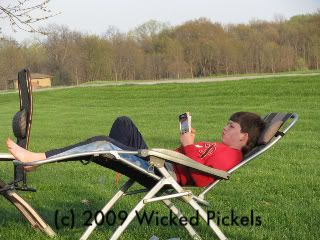 Not sure about the evil looking face Chip has here.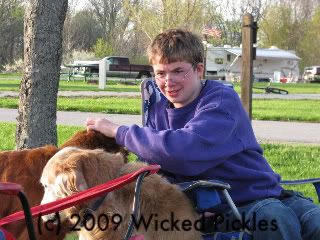 My mom does not like dogs but Gracie the Meek loves her.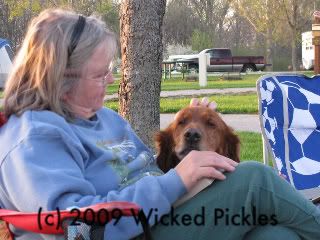 Millie the Wonder Dog loves her grandpa.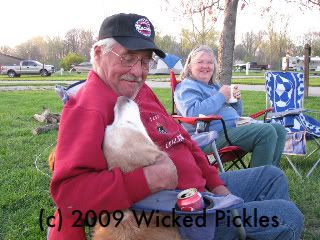 The lake at night is just gorgeous.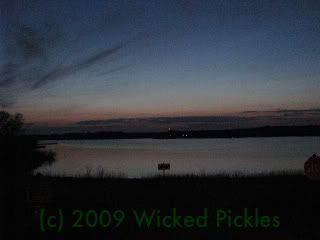 (c) 2008-2009 Wicked Pickles-Homefront Lines
All Rights Reserved