The picklets tested their endurance by running a mile on the track. According to the guidlines Chip had to run the mile is a little over 6 minutes.
(I forgot to get one of Sweet because I was too busy looking at the stopwatch...lol)
After the endurance run the picklets participated in the long jummp and softball throw. I love when a group of homeschoolers get together. There is much laughter and much fun.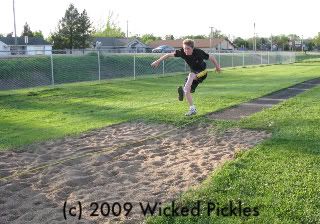 Dill 10'3"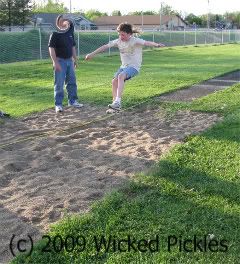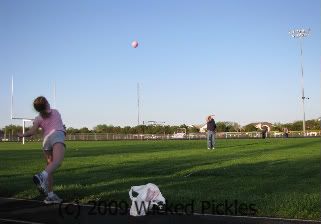 Dill 64'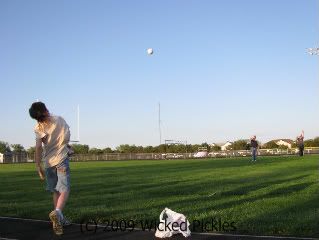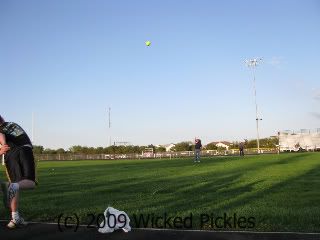 Can I tell you the picklets were beat by the time we left. To reward them for trying their hardest we went to the best ice cream parlor in the world and got malts. YUM!
(C) 2009 Wicked Pickles-Homefront Lines
Rights Reserved