We have been spending Saturday afternoons at my parent's house and ultimately end up eating supper there too. One evening after supper the picklets decided to have some bubble fun. They blew some huge bubbles!
Look at my parents luscious green lawn. I have major lawn envy.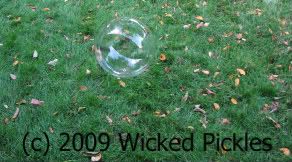 My mom makes bubble solution with Avon bubble bath mixed with water.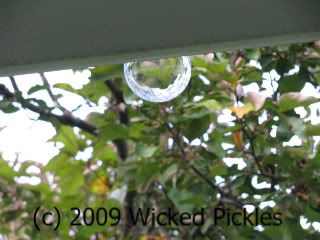 It makes the best bubbles.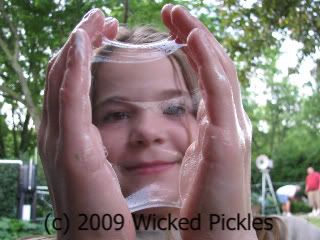 (c) 2008-2009 Wicked Pickles-Homefront Lines
All Rights Reserved