The picklets are known for heading off into the woods and coming back with creatures.
Some alive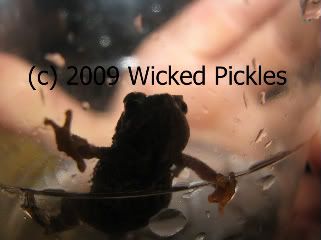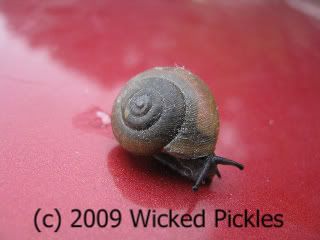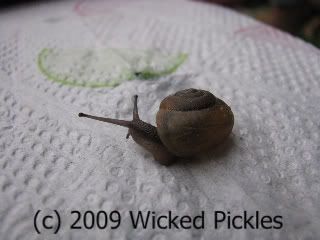 Some not.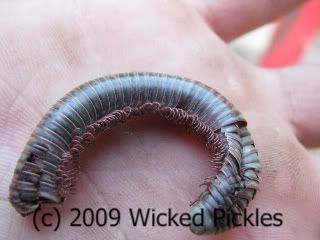 The picklets also spotted creatures right near our campsite and excited all of us. Like the doe and fawn that walked by our camper 3 times over the weekend. Didn't catch the fawn any of those times but our memories will get us by.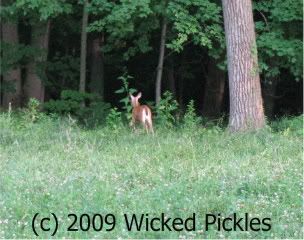 Sparrows were everywhere.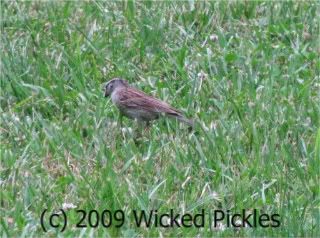 These two kept taking turns feeding each other. At first we thought they were mother and birdling but they both flew off and both were the same size.
Because of all the wonderful wild flowers my picklets brought to me all weekend, we had fun watching polination in action.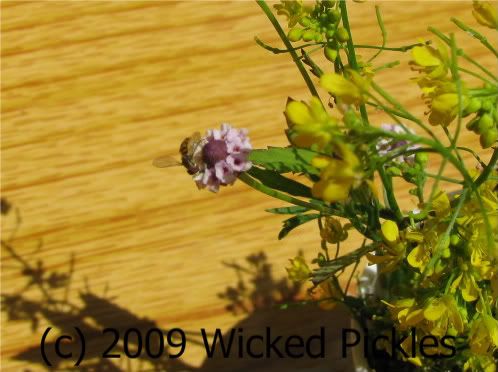 (c) 2008-2009 Wicked Pickles-Homefront Lines
All Rights Reserved