While the public school kids have been in school this week, the picklets have had some "homeschool" fun. Yes, they have worked on their studies, but being homeschooled gives them the time to pursue other fun activities also.
Learning to play poker.
Playing poker with grandpa.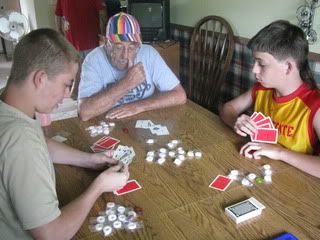 Reading in a tree.
Gymnastics in the front yard.