Our small town library is the greatest. There is a great selection of books and new ones every week. The librarian is my neighbor. She is very small town. She lets the kids work off their fines by doing chores around the library. She give them magazines when they need them for projects. She is open to suggestions and will work with you on things. Chip had the idea that he wanted to promote gymnastics during a library program. And last Thursday that idea happened for the preschoolers in town.
Story time started with our librarian reading
I Love Gymnastics
. Then Chip and Sweet were allowed to work with the kids on gymnastics.
They showed them to stretch.
And how to walk like a giraffe.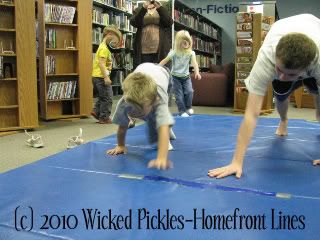 Helped them with forward rolls.
Showed them how to jump on the spring board.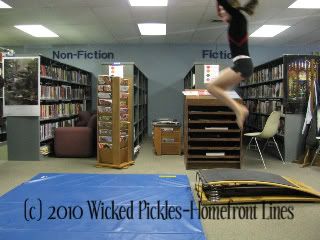 And let them loose.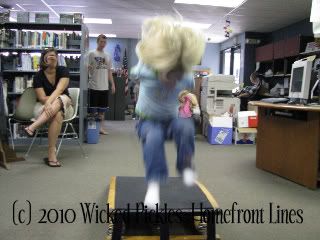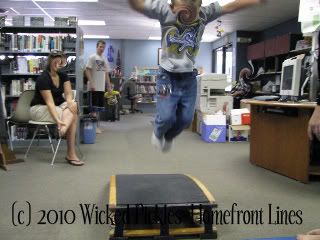 They ended with a healthy snack of apple slices and water.
The preschoolers absolutely loved the program. The librarian told Chip she would like to have him run another program with the lower elementary school kids next month.
I think Chip may have found a calling. Even though his skills are not the greatest when it comes to gymnastics, he definitely has a love and knowledge for the sport. And he likes to spread his knowledge and love on to others.
(c) 2008-2010 Wicked Pickles-Homefront Lines