That is the first question we have answered using
The Science Chef
. I have been using an unschooling/hands-on approach to science for quite some time, and this book is really helping us out in the kitchen. We all know science happens in the kitchen, that is a no brainer. But actually finding out why things happen and work in the way they do is key.
The Science Chef
, a random book I found in my library, is an excellent book that gives kids enough information and directions to get them started. The kids can then take over and find the magic of science. (or something like that...lol) No worksheets are needed or theory forms filled out, just the inquizativeness and sponge that is your child's brain, and a mama who doesn't care that her kitchen is covered with popcorn.
To start with the kids measured three cups of popcorn. 1 cup went into a control bag.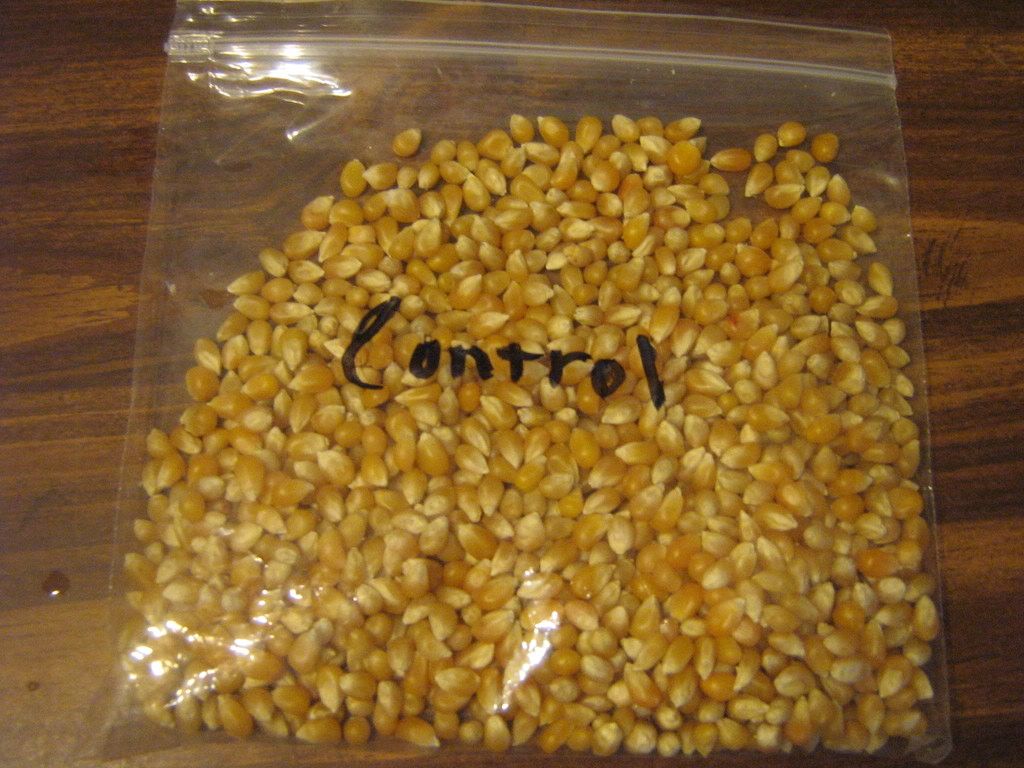 The next cup was put on a baking sheet and stuck in a 250 degree oven for 1 hour.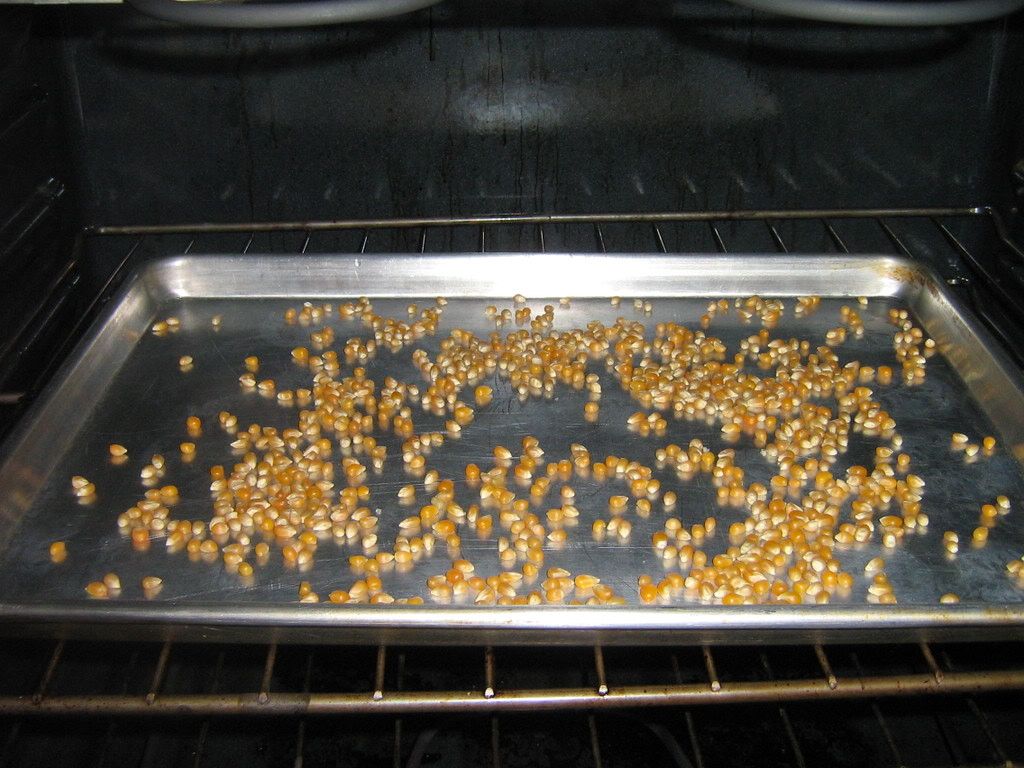 The next cup went into a bowl of was for an hour.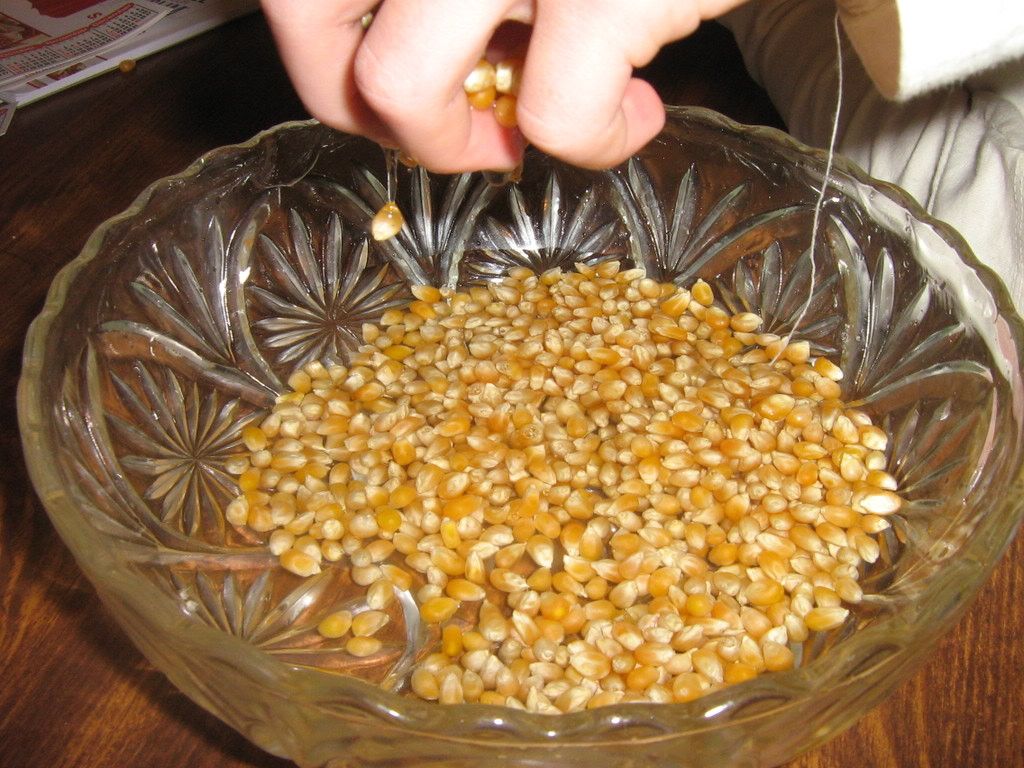 Then they made popcorn in the air popper using the popcorn they began with.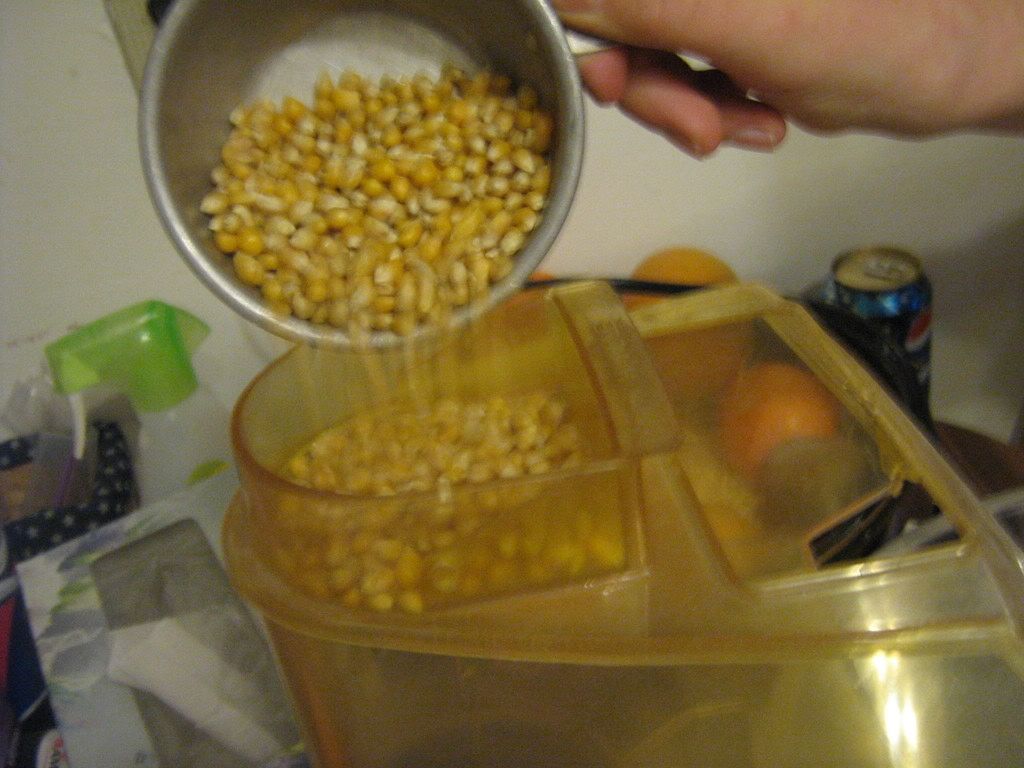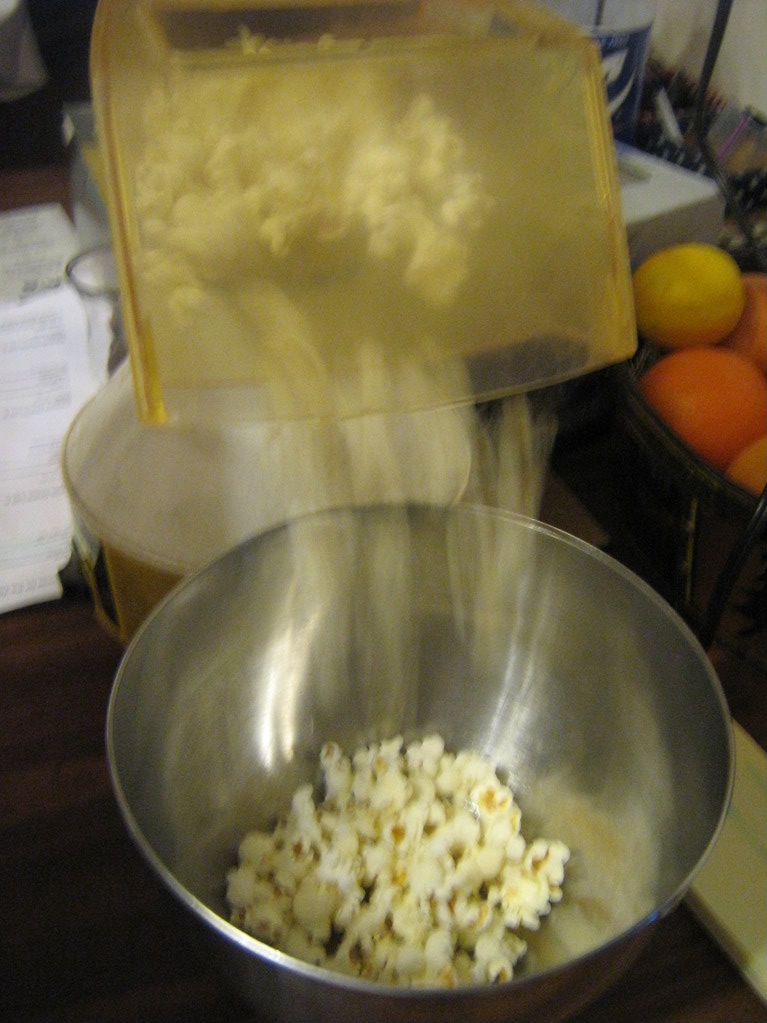 After the popping for all three batches of popcorn was done, the kids then measured the popcorn in cup incriments.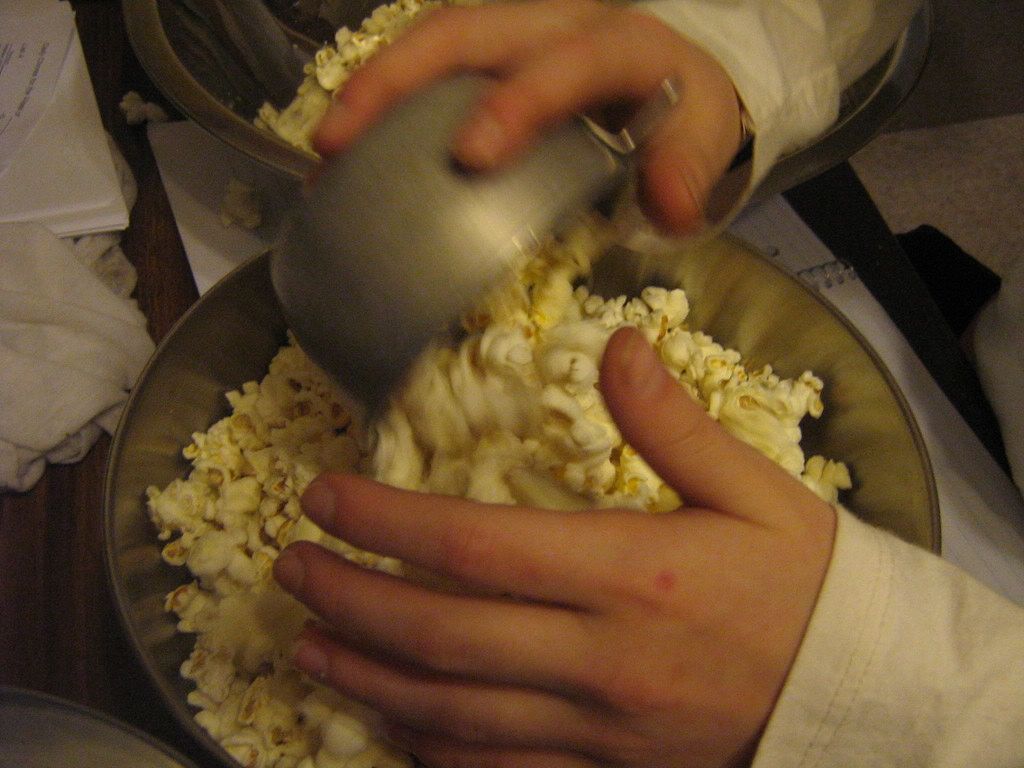 They then viewed the results and determined which batch popped the best. This is where, if mommy was on her A-game, I would insert the picture of all three batches with the index cards that told what batch it was and how many cups of popcorn there was. Of course we ate the result way before I even thought of taking pictures.
The results were not at all what the kids expected. The guessed the popcorn in the oven would pop better than either the control or water popcorn. In reality, the control and water popcorn both popped the same amount, around10 cups. The oven only popped about 8 cups. What they ultimately learned is that there is a tiny drop of water in each kernel of popcorn which gives it the steam that allows it to pop. By putting the popcorn in the oven they dried the droplet of water thus now allowing the popcorn to pop to it's full potential.
copyright 2008 The Homefront Lines