We are so excited! We participated in
Journey North
this past season and we received three butterflies back! The kids are so excited.
They received three butterflies two that originated from Illinois and one from Tennesee. Also included in the package was a letter from a teacher and a student in Mexico...but they are written all in Spanish. Luckily I live two doors down from a Spanish teacher, I am hoping she will help me decipher it.
This is a great hands on way to experience the migration system and learn something about different cultures. We totally plan to participate again next year.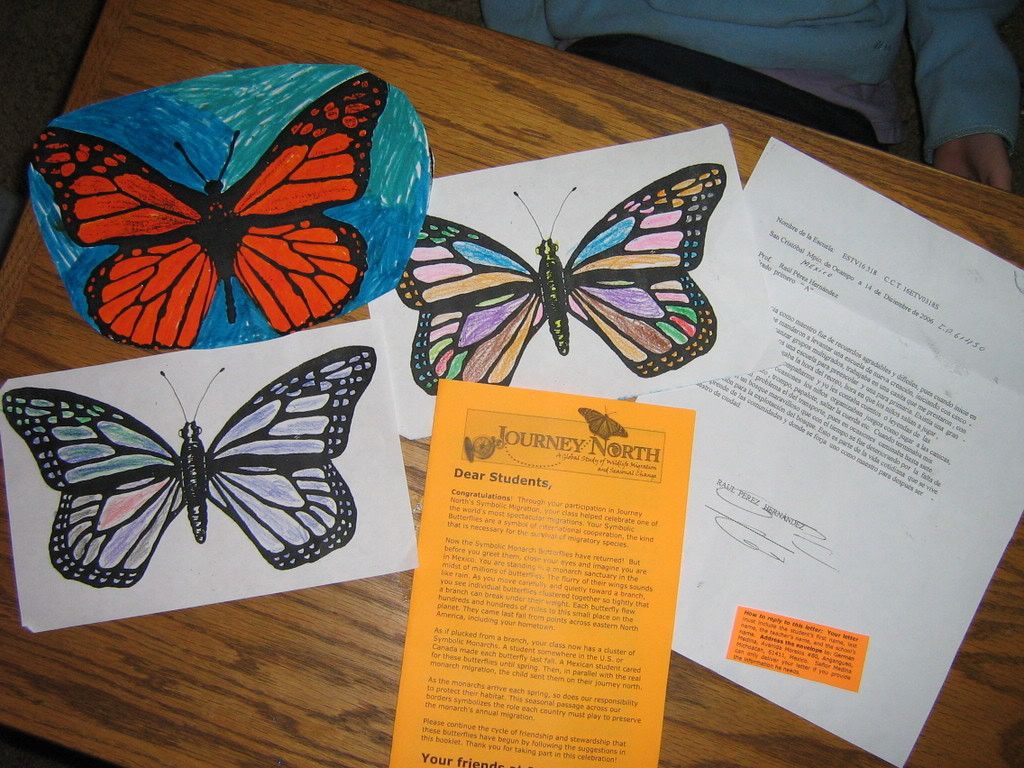 ©2008 The Homefront Lines