The kids take gymnastics at Sokol. It flooded during the floods 2 weeks ago. It breaks our hearts to see this place that has embraced our family with open arms in such ruins. DH and I have spent most of the last week helping in the clean up. The pictures don't even begin to show the damage but definately smell better than the real life scenes.
The water was in the gym 4 feet. All the equipment and mats were moved around. The floor warped.
The mats soaked up all the icky, nasty, smelly water and weighed at least a ton each. Man they were heavy!
After cleaning the equpiment out the gym and disposing of it, the floor was ripped up.
The sidewalk had to be caution taped off to hold the floor peices. The dumpster we filled two days prior still hadn't been dumped. There was a 2-3 hour weight for dumpster dumps at the landfills.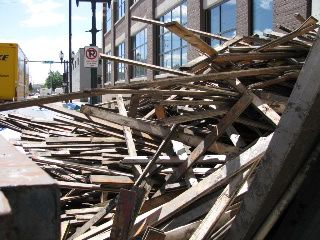 The lockerooms in the basement were completely underwater. The water moved the items around as you can see from the bench and wastepaper basket.
Also in the basement is the club room. Meetings, potlucks and baking events were held in this area.
Wouldn't want to use those papertowels!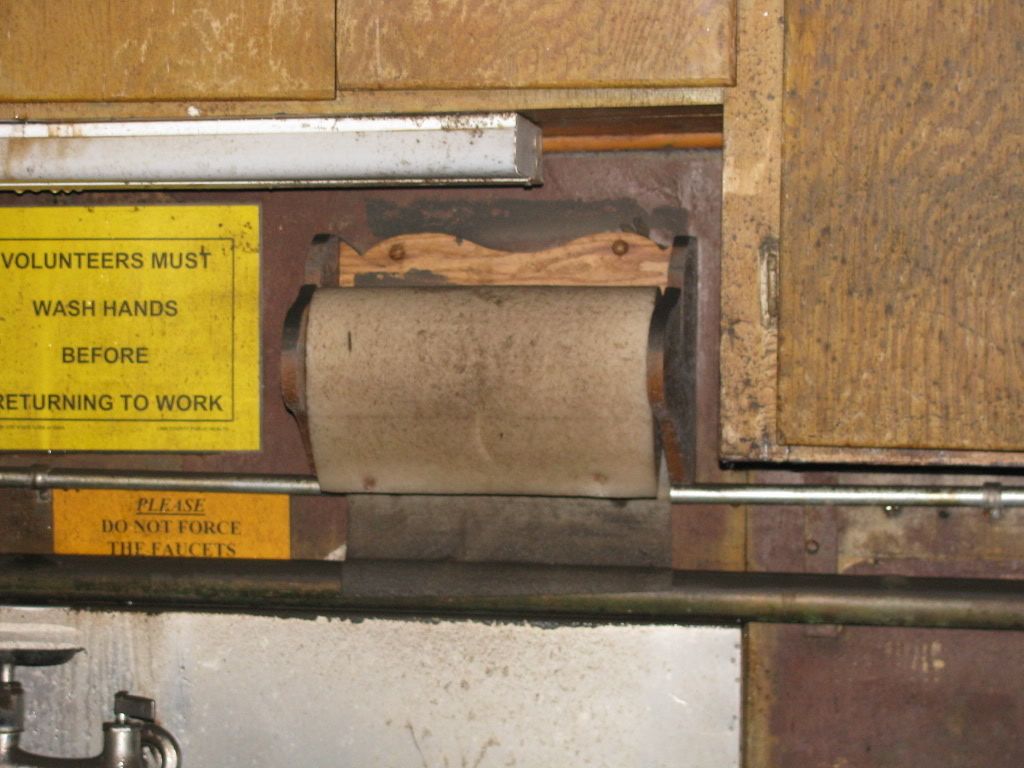 Also housed in the clubhouse was the newly fixed piano. With a flood coming the piano was moved up to the first floor. Unfortunately, it didn't help. $3500 down the river so to say.
DH standing in the foyer next to the water line. From the street the water was 6 feet up.
A sign written and hung in the front of our building.
copyright 2008 The Homefront Lines