Last Wednesday we went to
Adventureland
for our yearly visit. We usually have fun but this year we had a blast. There were just a handful of people, virtually no waiting for rides AND the weather was beautiful! Couldn't ask for much more. :)

My husband and all my children, who have clearly taken their lives into their own hands, being whipped upside down.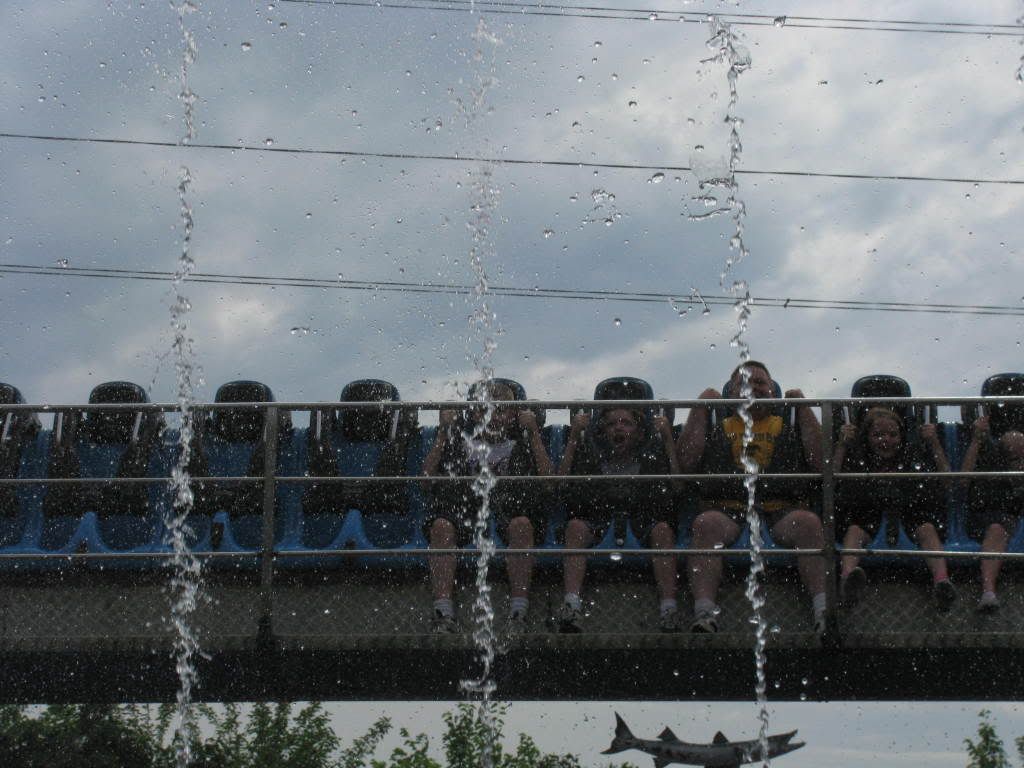 DH (in the yellow shirt) and V (to his right) hanging on for dear life on the Sidewinder. My poor middling, my baby, the second fruit of my loin. He was so scared, frightened, unable to stop shaking....oh wait...that was me...I actually think my heart stopped beating at one point while watching this.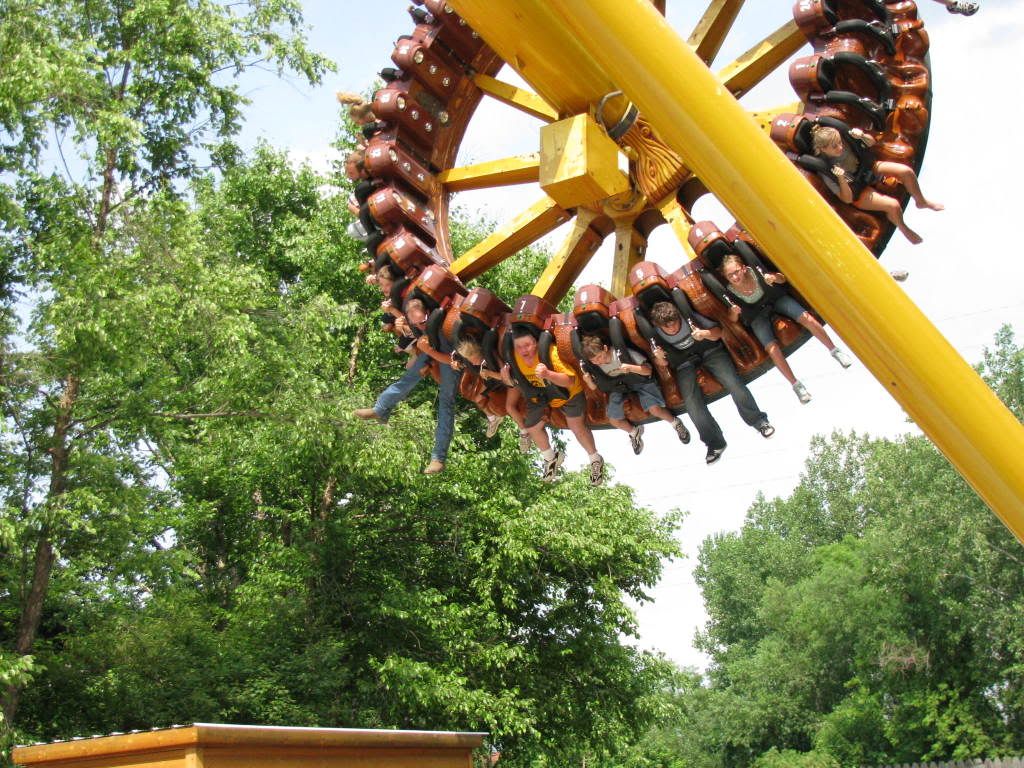 Going up, up, up at the speed of 4 G's, all my family risking their lives once again.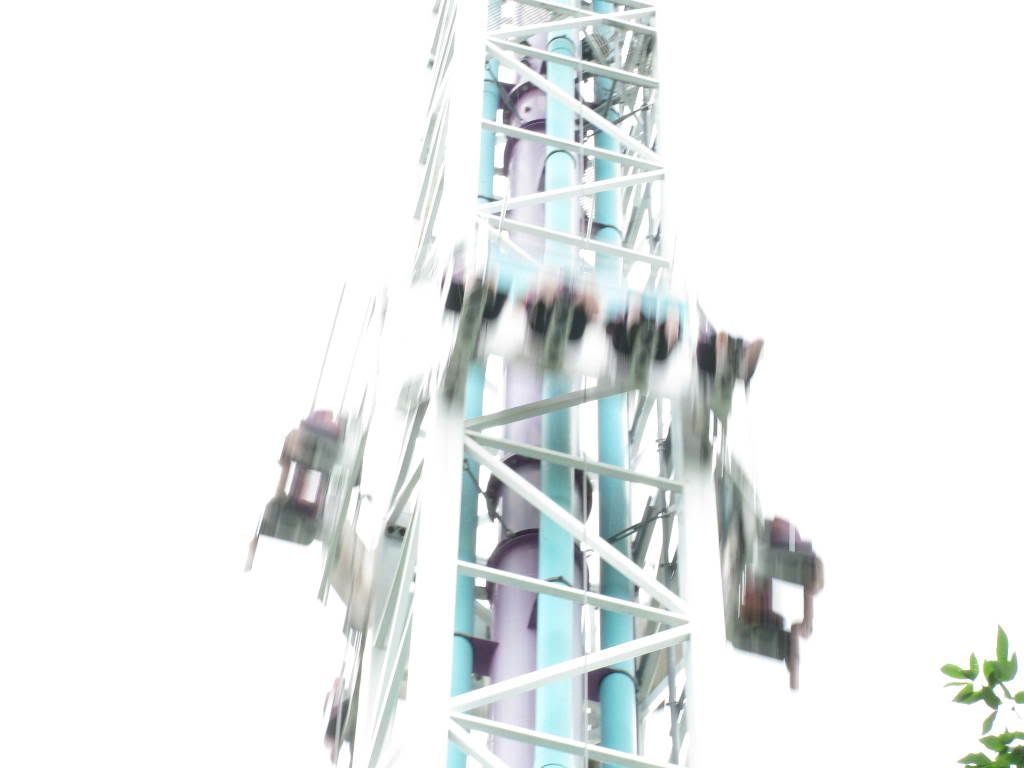 For lunch we toted our cooler to a picnic area beneath a wonderful shade tree. Of course we had to constantly cover our food because these three decided to keep an eye on us.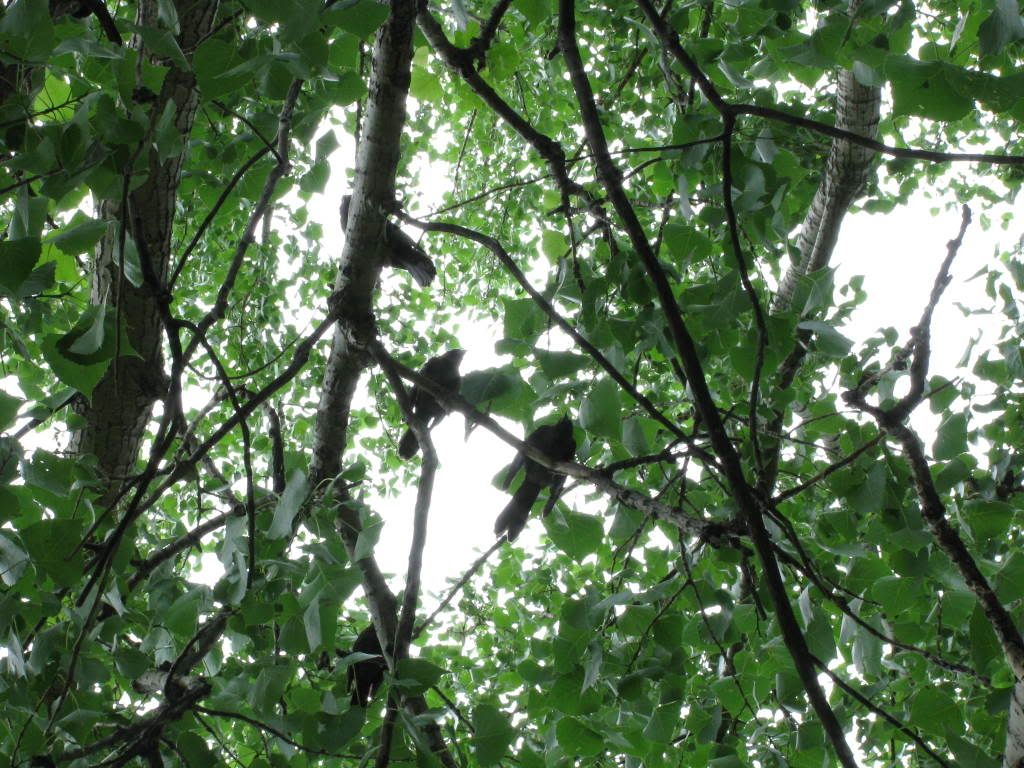 After lunch we went to Kokomo Kove, the new water park at Adventureland. Even though DH and I didn't have the required swimwear (the kids thought ahead and brought theirs), we found ourselves under the big bucket as it emptied. We were all soaked!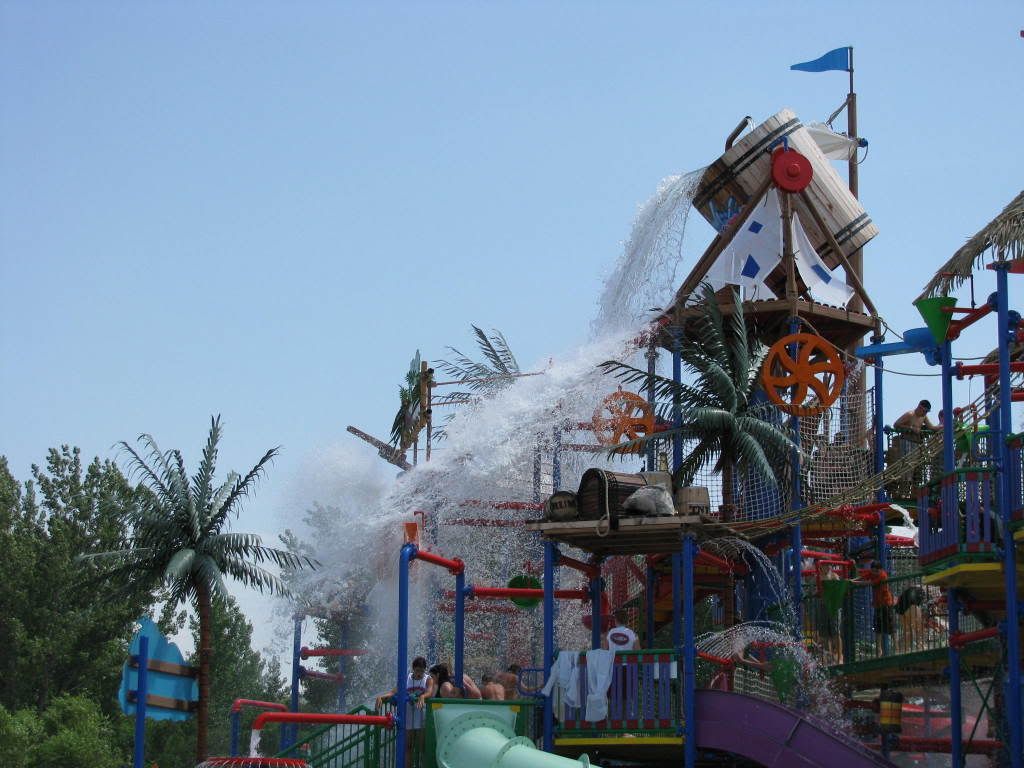 DH and the kids were in the first two cars of the Outlaw. The closeup picture shows all their arms up! Boy they are brave.
While the other two kids rode a fast, circly ride, J decided to watch the geese and goslings.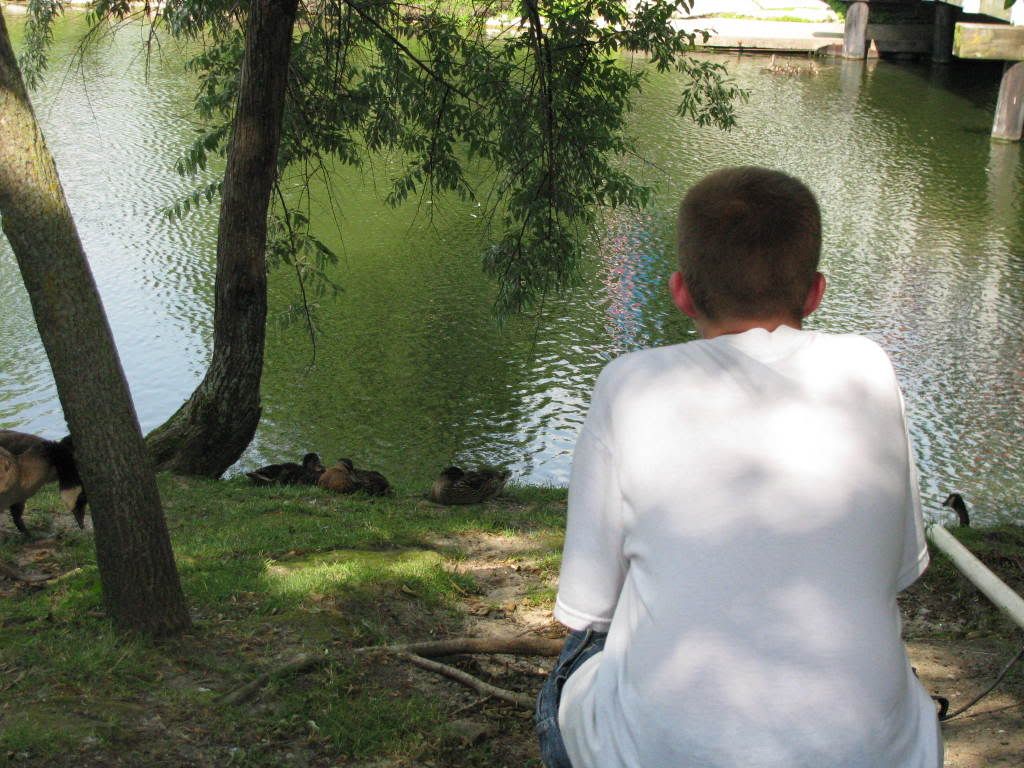 At about 4ish we took another break at the picnic area to have a snack and a cool drink. This little fella just sat there looking up at us with sad wide eyes. We soon found that he likes Oatmeal on the Go bars.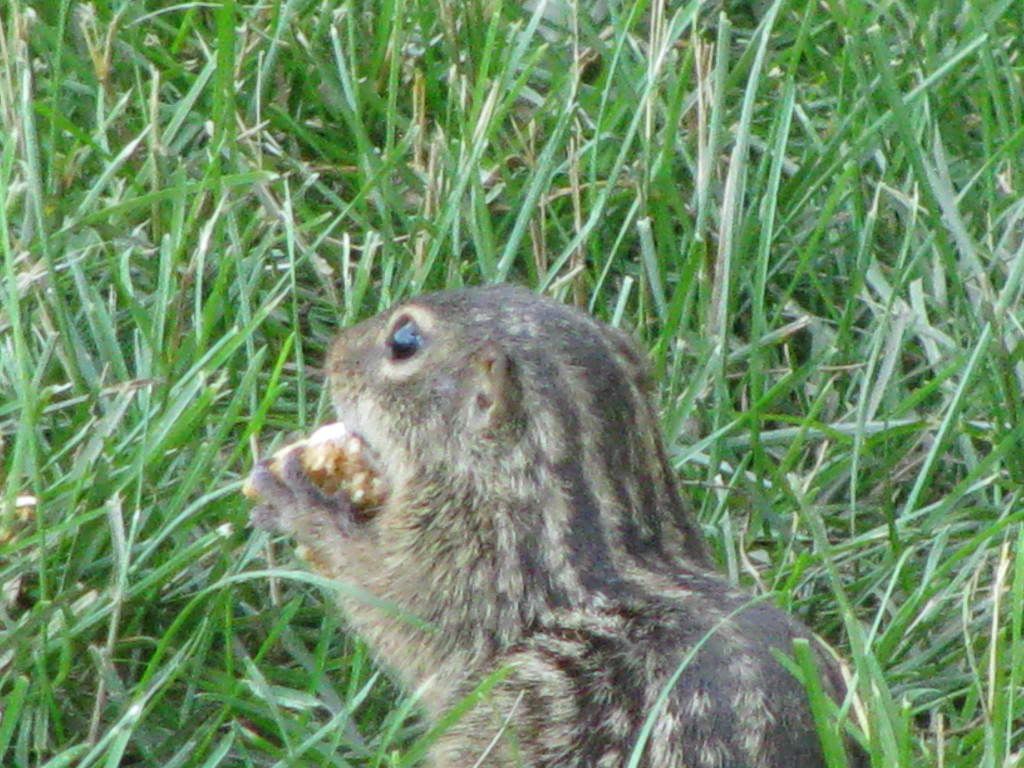 The kids had a blast on the log ride. I think they went on it 3 or 4 times.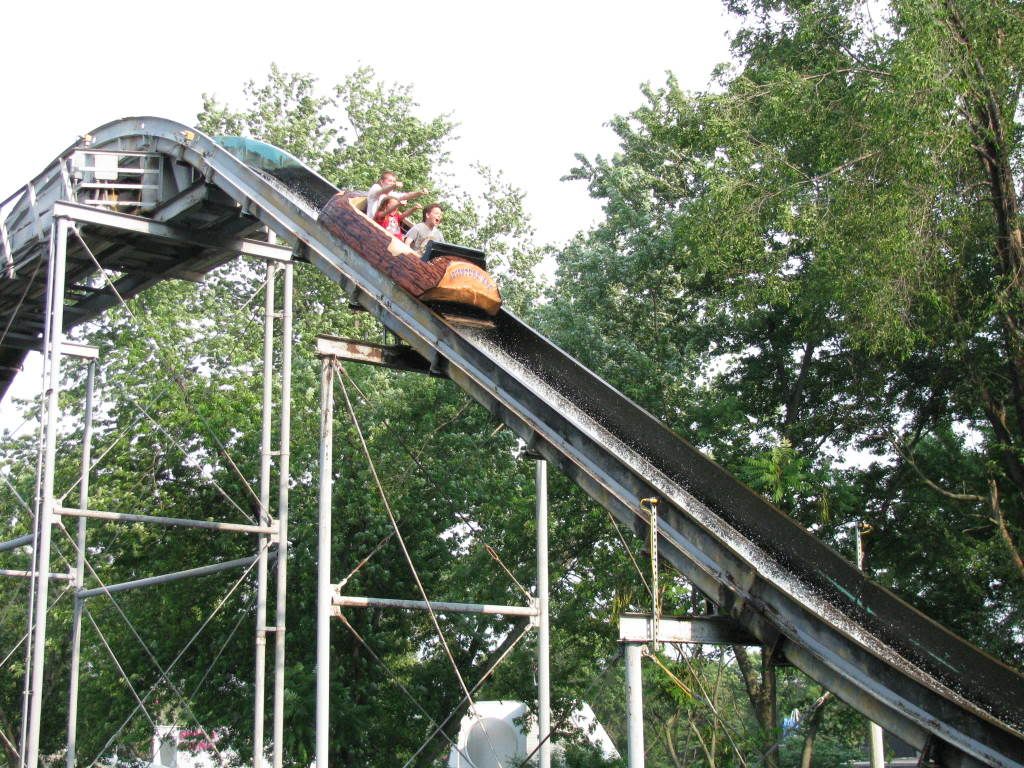 The kids and I rode the raging river 4 times. We were completely soaked! I don't think we have ever laughed that hard before in our lives...lol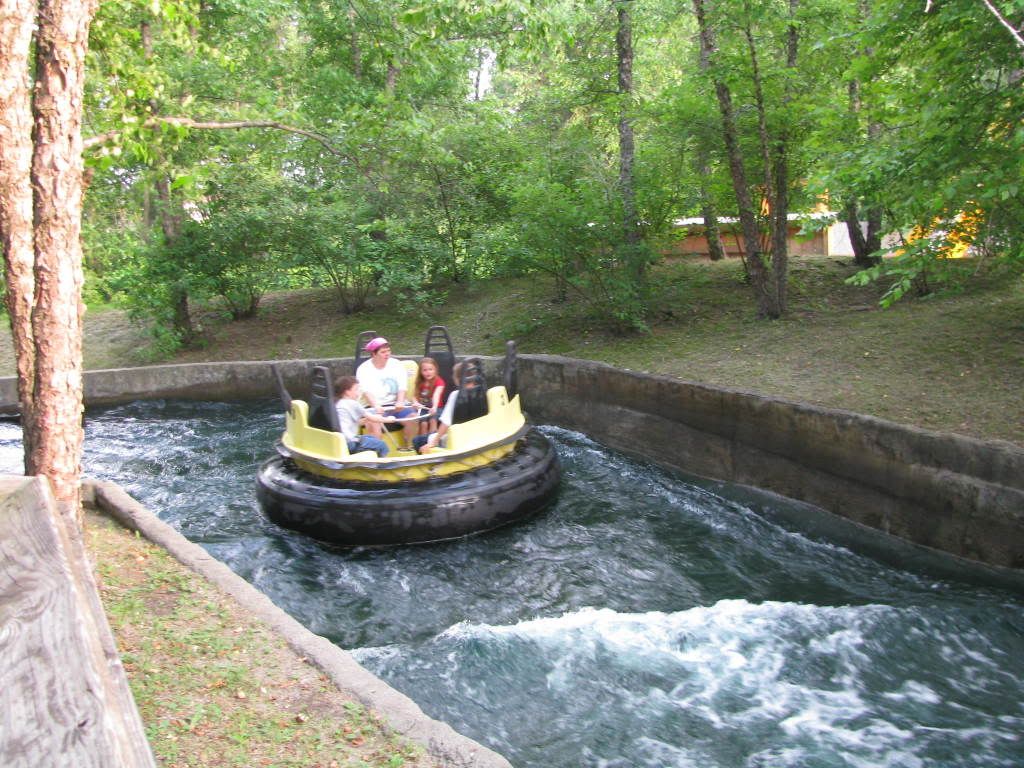 And lastly, what do Bohemies do after riding the raging river and their feet are all wet?


They go to the picnic area, hand up their socks and watch the people riding the train point at the Bohemies who hung their socks on Adventureland's fence.


copyright2008 The Homefront Lines