While visiting my friend Miss Crisp, I stumbled upon this treasure.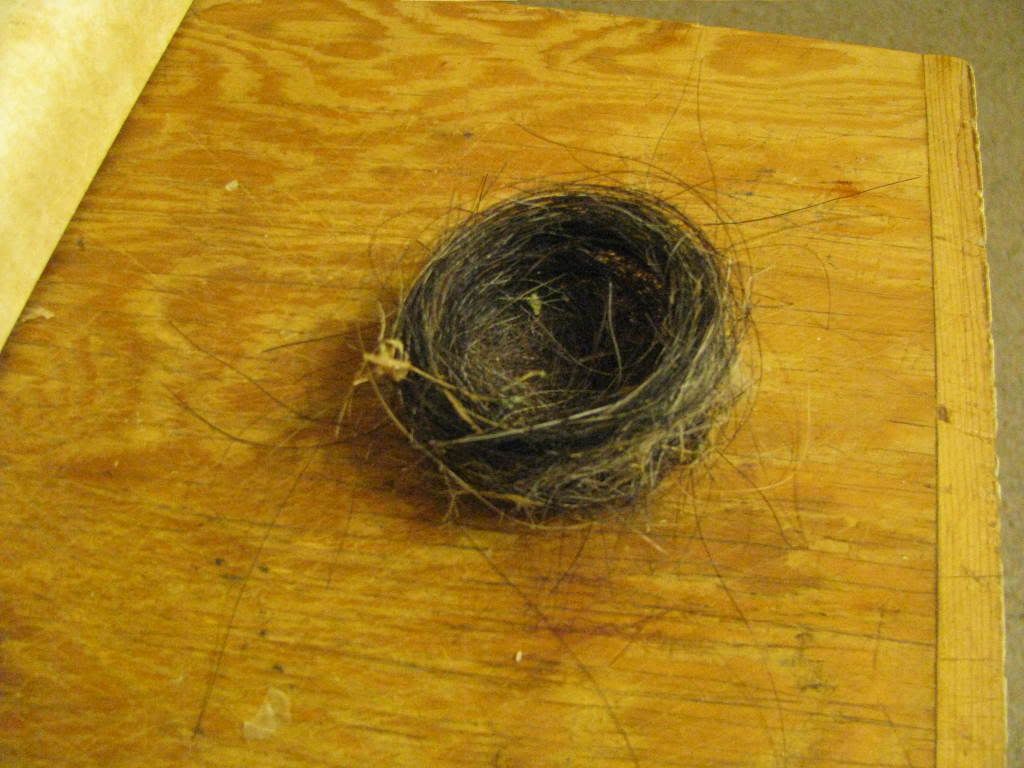 A hummingbird nest made (almost) completely out of horse hair just laying in the middle of the driveway on the way to the barn.
Being the good homeschooling parent that I am, I just had to bring it home for further inspection.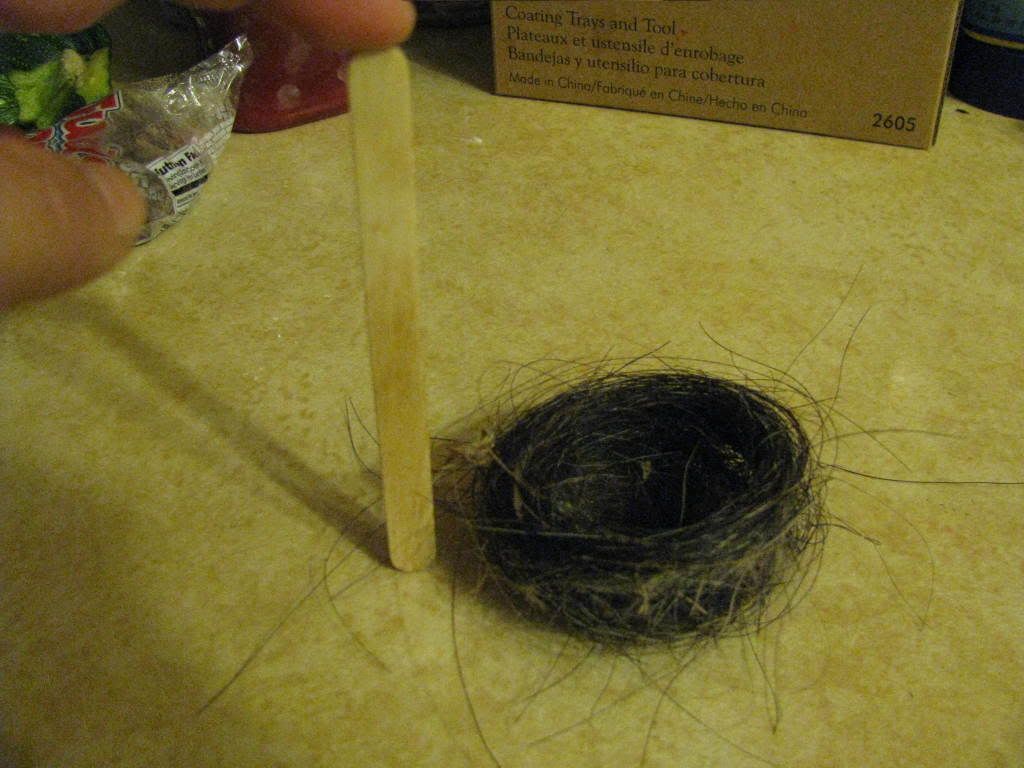 It is a beauty!