So, after jump starting the dead battery in the van, we finally got home about noon on Monday. We unloaded, put stuff away, started a load of laundry, took a shower and ate lunch. After lunch the picklets played their DS's while Cool and I laid down to rest. I got up about an hour later to make myself a cup of tea as I wasn't feeling the best. I looked in my sink to see this.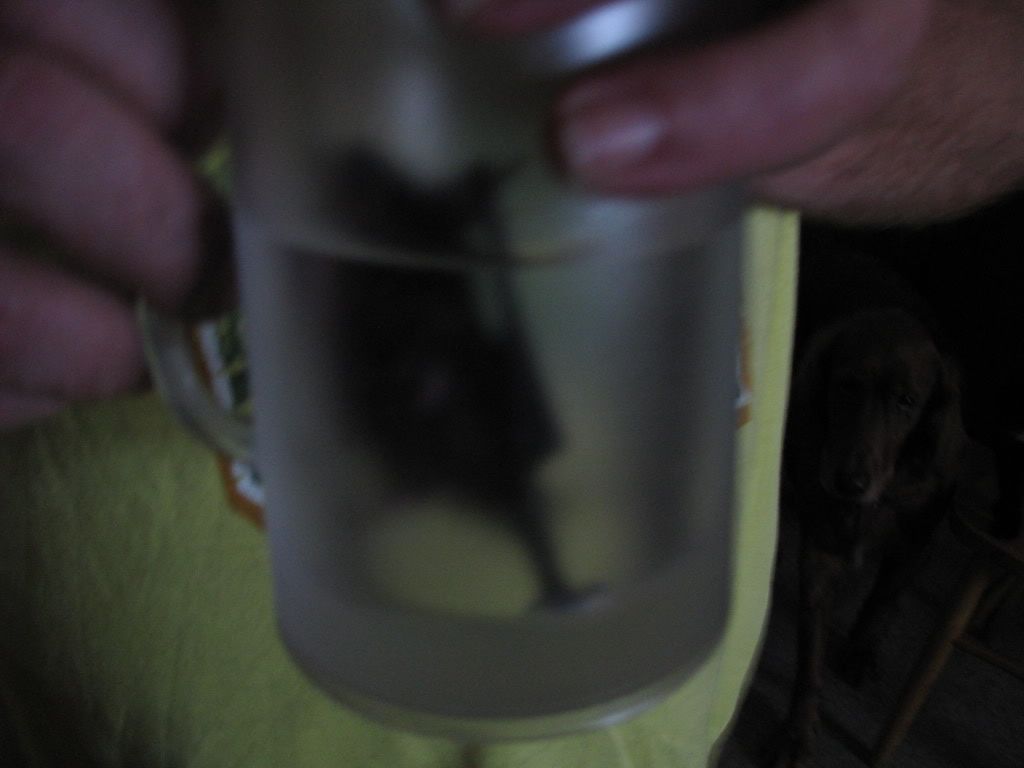 This is a bat. We have had many, many bats in our house over the last 8 years. Bats that fly, bats that hang bats that have bitten Chip. I hate bats and this one was in a freezer glass in my sink. I, being the brave soul that I am, ran to the bedroom, woke Cool up immediately and demanded his attention in the kitchen. He took the glass and threw the bat outside. Ain't he brave?
Thinking the bat was dead, I went out to look at it.
It freaking started walking! OMG...I ran in the house.
Did I mention I HATE bats?
© 2008 Wicked Pickles-Homefront Lines
Happy Trails~~~