On Sunday, after breakfast, Dill took out his electric kit and investigated electricity.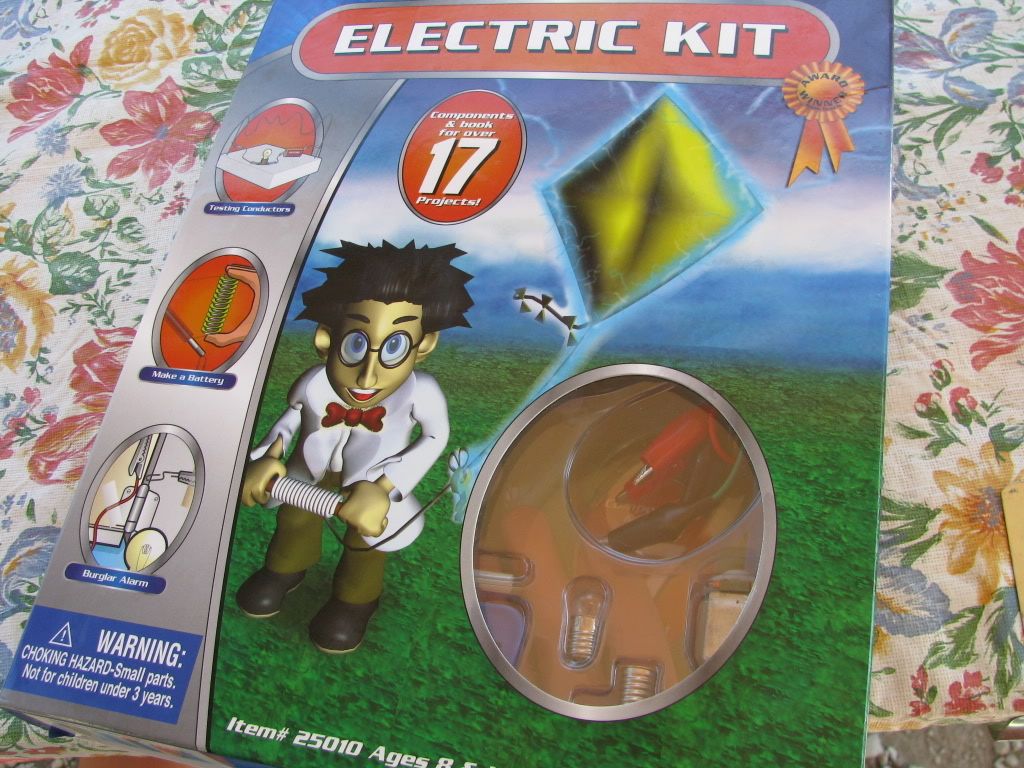 After connecting wires and paper clips he got the fan to work.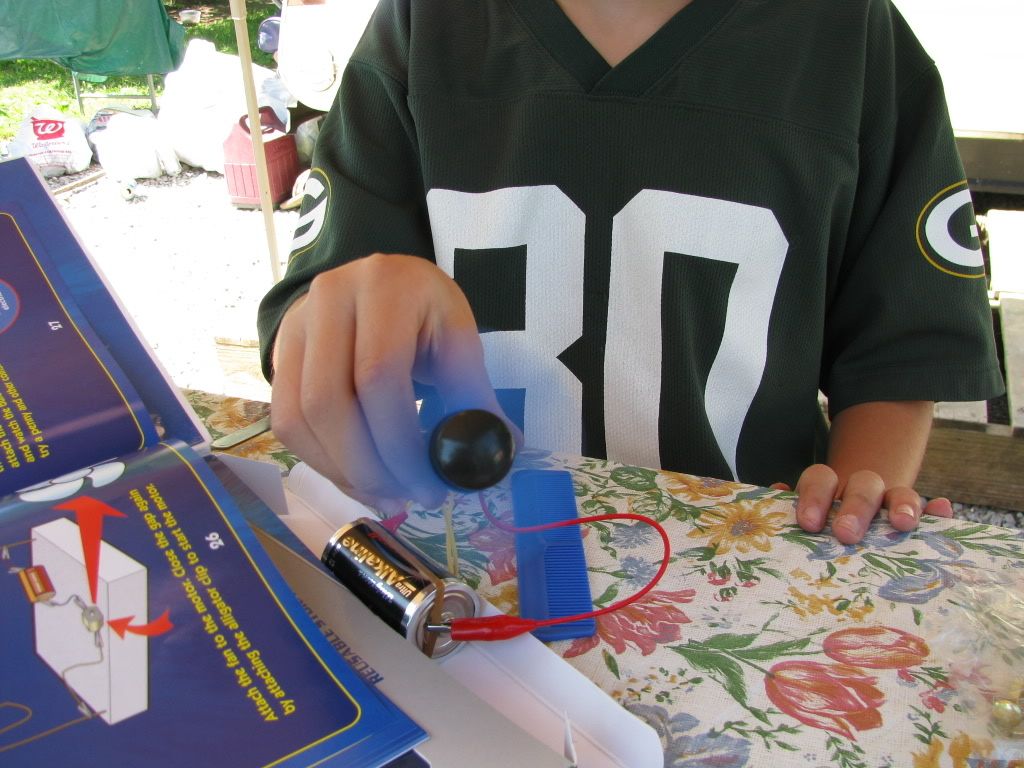 In the afternoon Cool and the picklets gave the dogs a bath.
Millie the Wonder Dog enjoyed her face massage.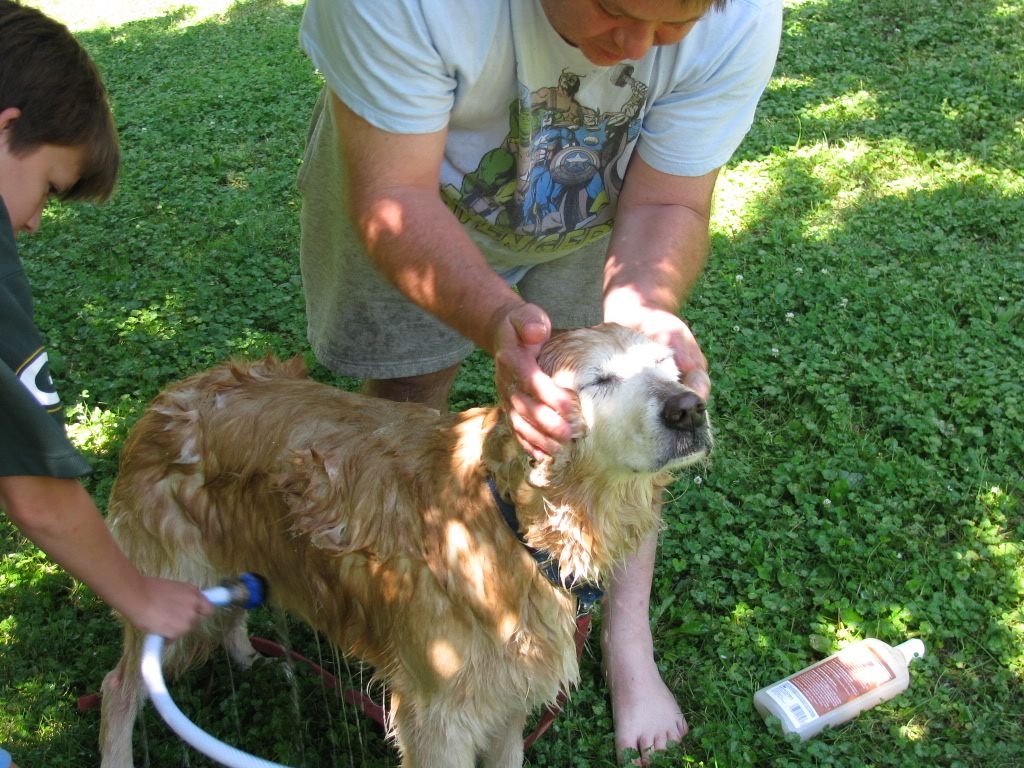 I sat and watched these babies for about an hour. You can see their mama's tail to the right. They would open their mouths wide each time she would land.
Sweet and Dill made a sandcastle at the beach after supper.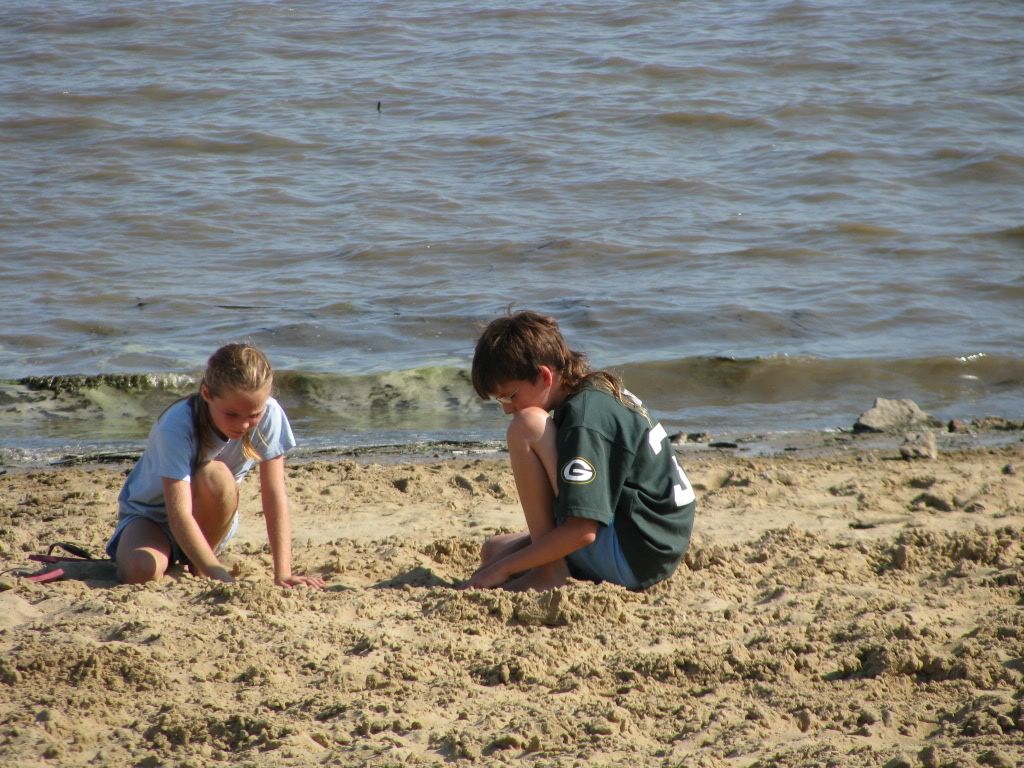 During our last campfire of the weekend, we had a flagburning ceremony. We usually do this once a year.
It was the perfect end to a perfect weekend.
© 2008 Wicked Pickles-Homefront Lines
Happy Trails~~~