Sweet had her friend Banana spend the night a couple weeks ago. I heard them in the bathroom whispering and giggling. The next thing I know, armed with hair color in hand came the question I knew was coming. "Mommy, can you color our hair?" So, after phone calls to Banana's mom, I colored their hair.
Before: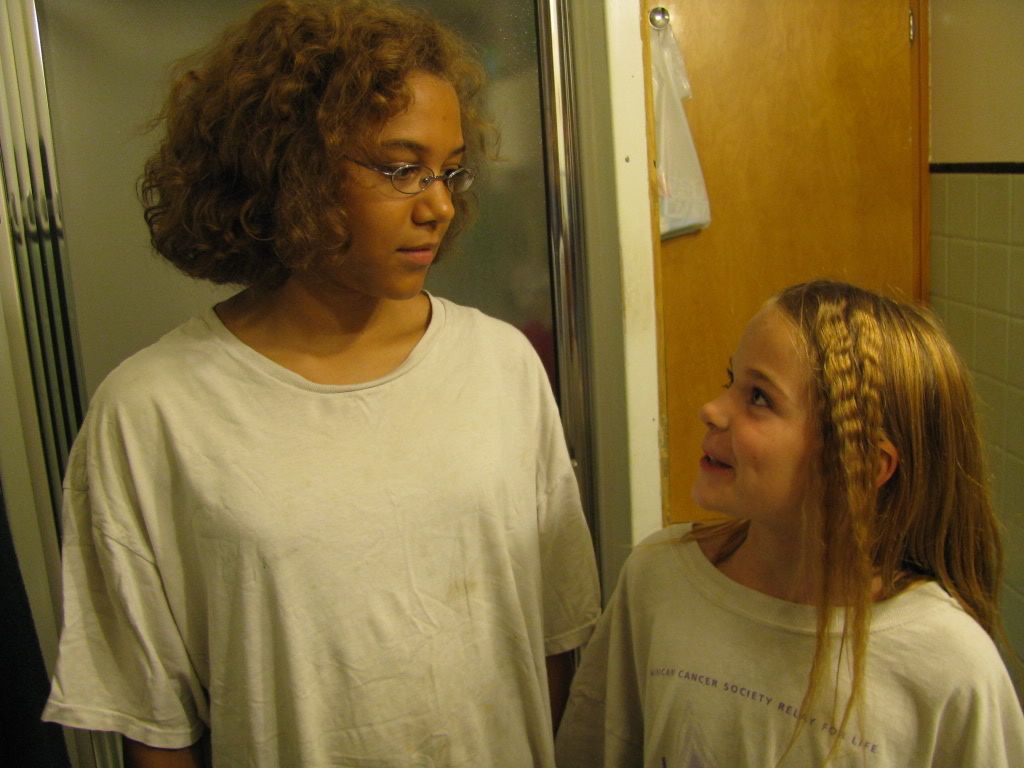 Lighten up Banana, we're having fun!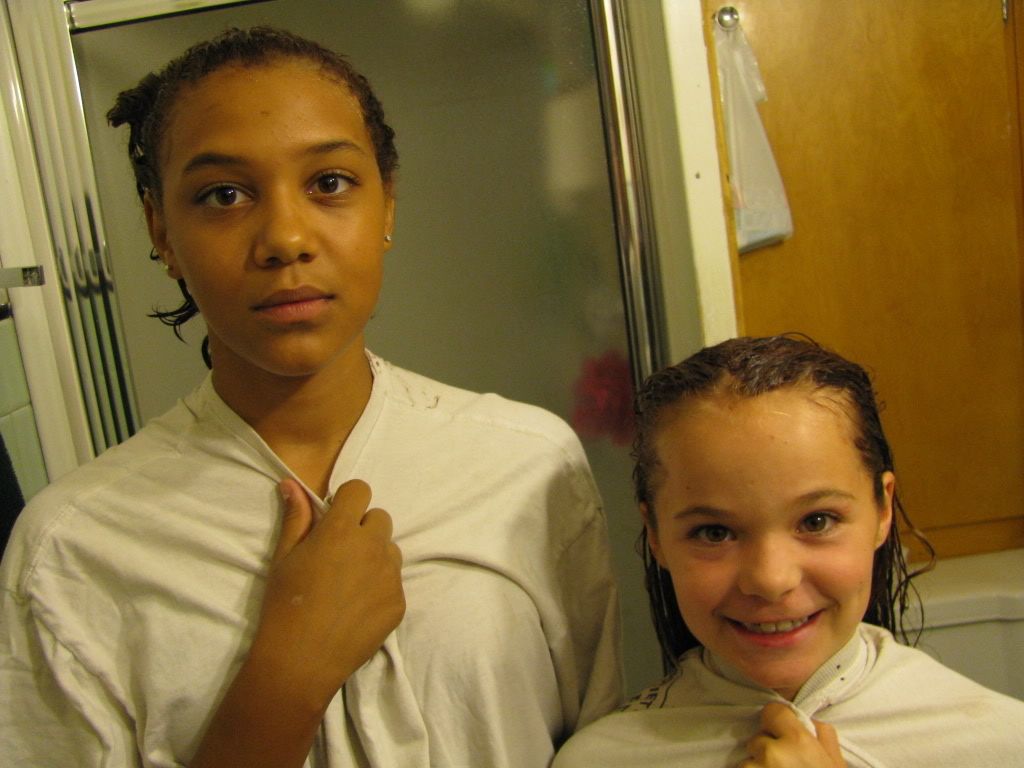 Rinsing: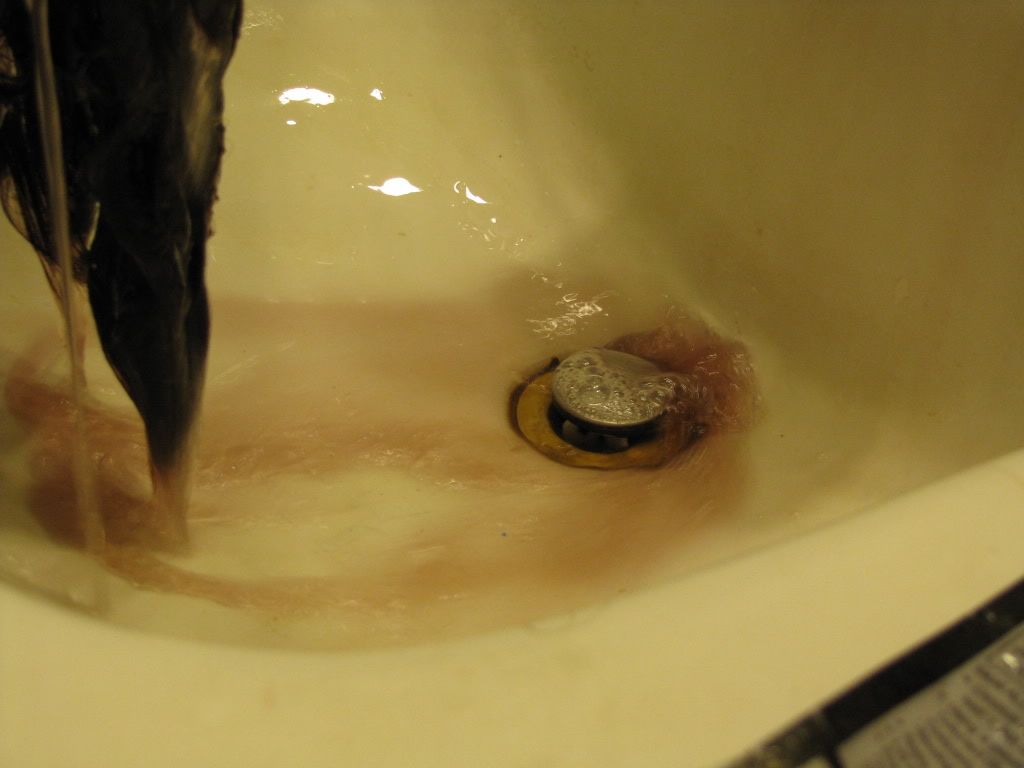 They wanted red, did we accomplish it?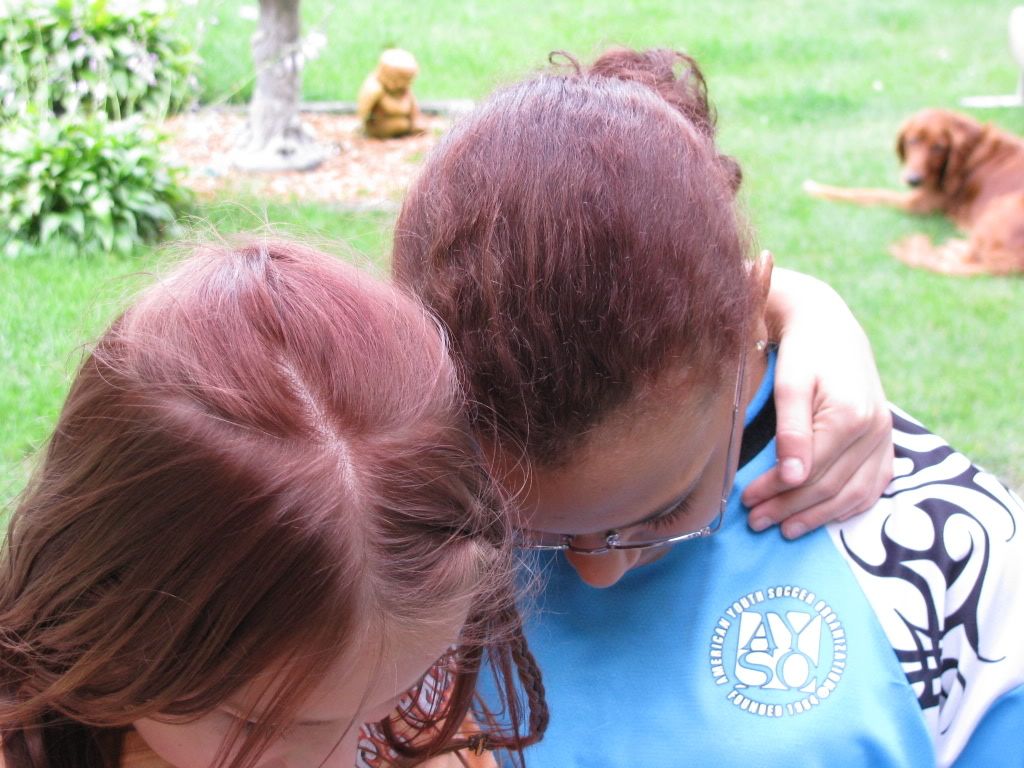 Happy Trails~~~
© 2008 Wicked Pickles-Homefront Lines