I have seen the
Unplugged weekly challenges
before but never thought, "Hey, I should do this!" But this week that is exactly what I said when I saw the theme was
hard
. I knew we needed to make sidewalk chalk. Chalk is hard, useful and a heckuva lotta fun to make. The picklets were game, but when aren't they for a project like this? Plaster of paris has become one of our favorite craft items as of late. I have more track casts in my house than anyone should have...lol.
So, they began by adding Plaster of Paris in a bowl, added a bit of water and some food coloring. There are no exact mesurments. They just sort of
know
when it is ready.
After everything is stirred together, they spooned the "chalk" into egg cartons that were sprayed with cooking spray.
Dill and Sweet each made one dozen peiced of chalk in 6 different colors.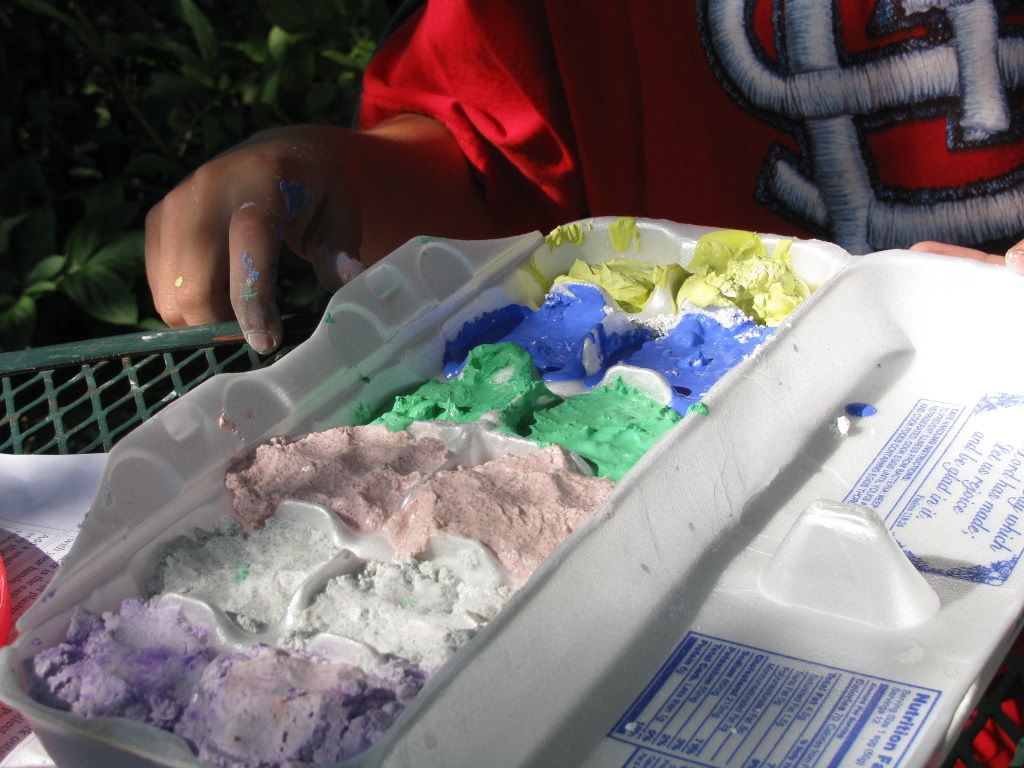 A basketful of chalk just waiting for the cars to be removed from the driveway.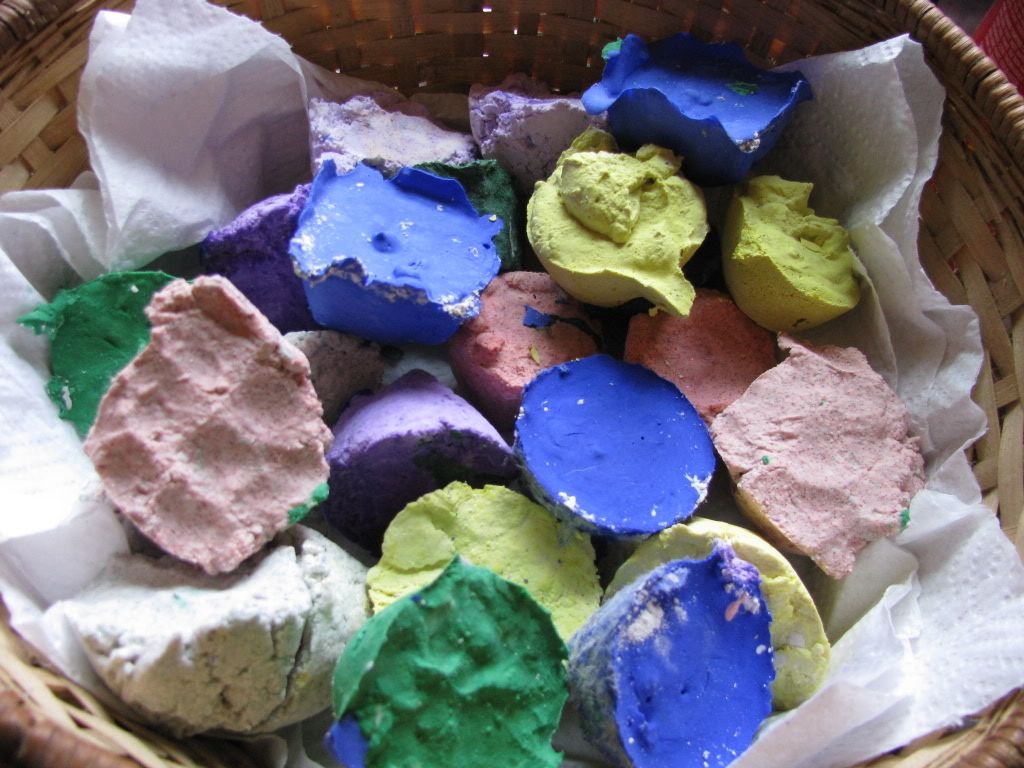 © 2008 Wicked Pickles-Homefront Lines