This Spring when we planted the garden the kids planted the
Pizza Garden
. This past weekend we reaped the benefits of the "pizza"! Yippee!
Picked from the Pizza Garden: onion, peppers, tomatoes, parsley and basil. (Picked earlier in the season was the spinach.) I just
love
fresh picked veggies.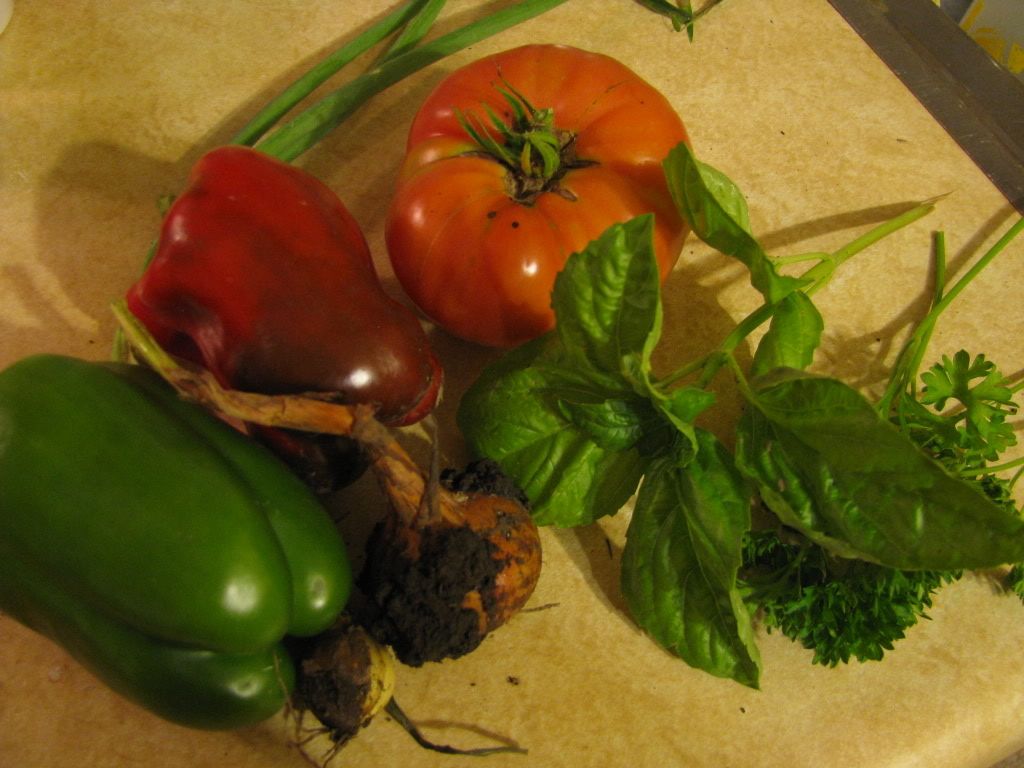 What does one do with freshly picked veggies from the Garden Pizza? Make pizza of course silly!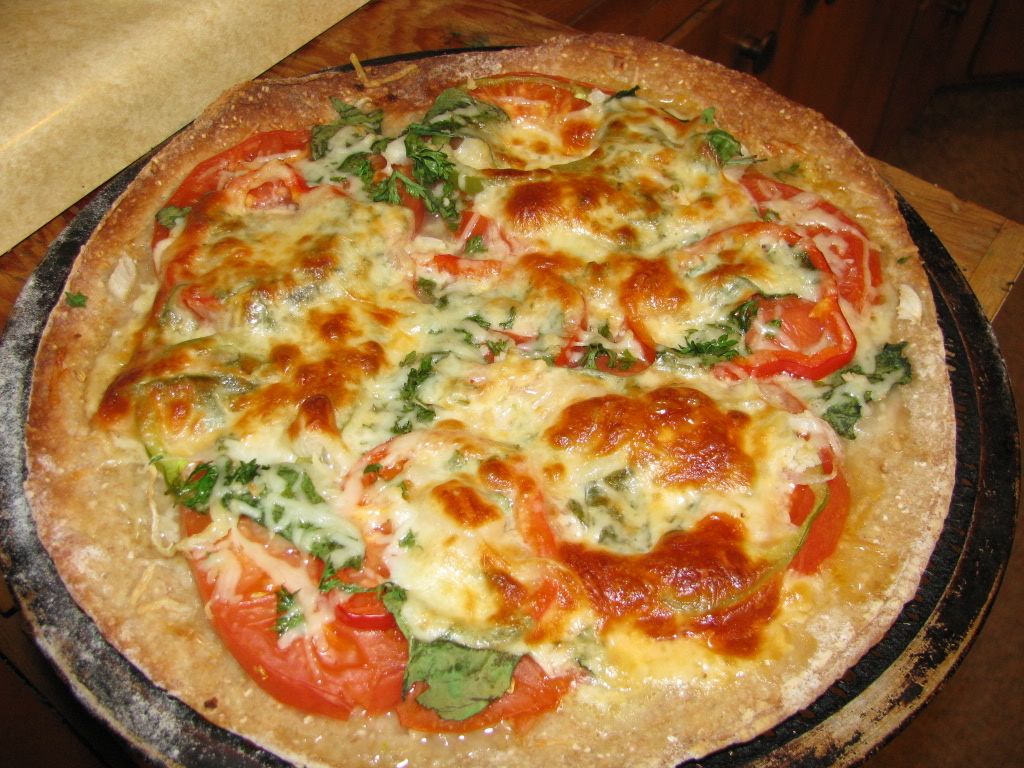 Whole wheat crust, fresh tomatoes, onion, two different kids of peppers, spinach (from the fridge), basil and parsley. Topped with slices of mozzerella and a sprinkling of feta. Can you say YUM?
I can definately say that the garden pizza will be part of our garden again next year. This was a fun and nutrious science lesson.
© 2008 Wicked Pickles-Homefront Lines