Thursday of last week we had lunch with my mom and dad. After we ate Sweet and I took a walk down by the lake. The way she looks at nature amazes me. She definitely has a love of nature that I did not have at that age.
While walking down there this leopard frog jumped out at us.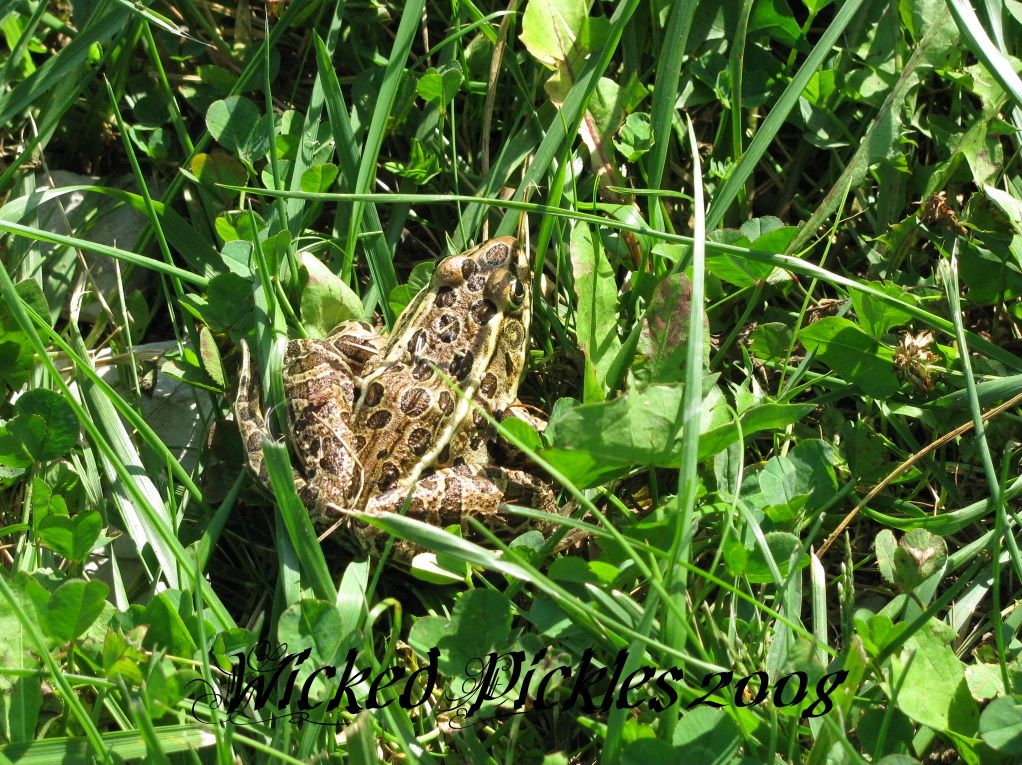 Across the lake were these trees. I kept looking for more mystery letters so they would actually spell something.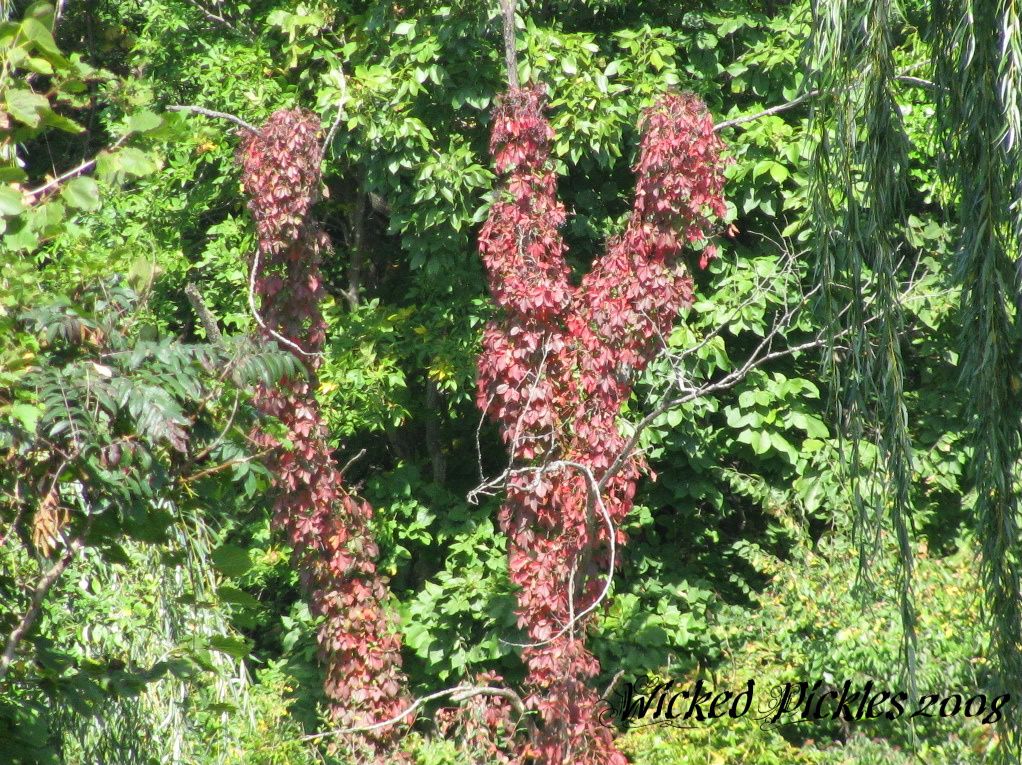 Down at the dock there were zillions of spider webs. This has to be my favorite picture. I love the spider being there.
Always on the look out for more frogs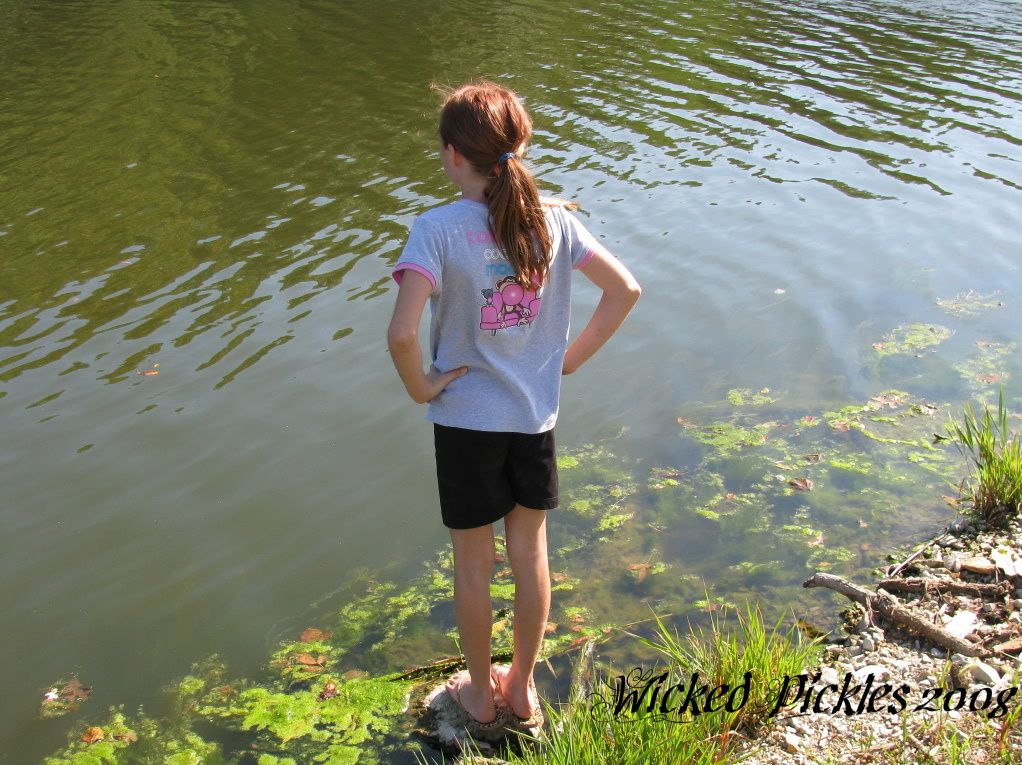 Sweet found this.
It was HUGE. After watching it for what seemed like hours, Sweet figured it was dead and poked it with a stick. It wasn't dead! Off it went in the lake. She never did find it again.
On the way back, Sweet took this picture. Shadows are great, aren't they?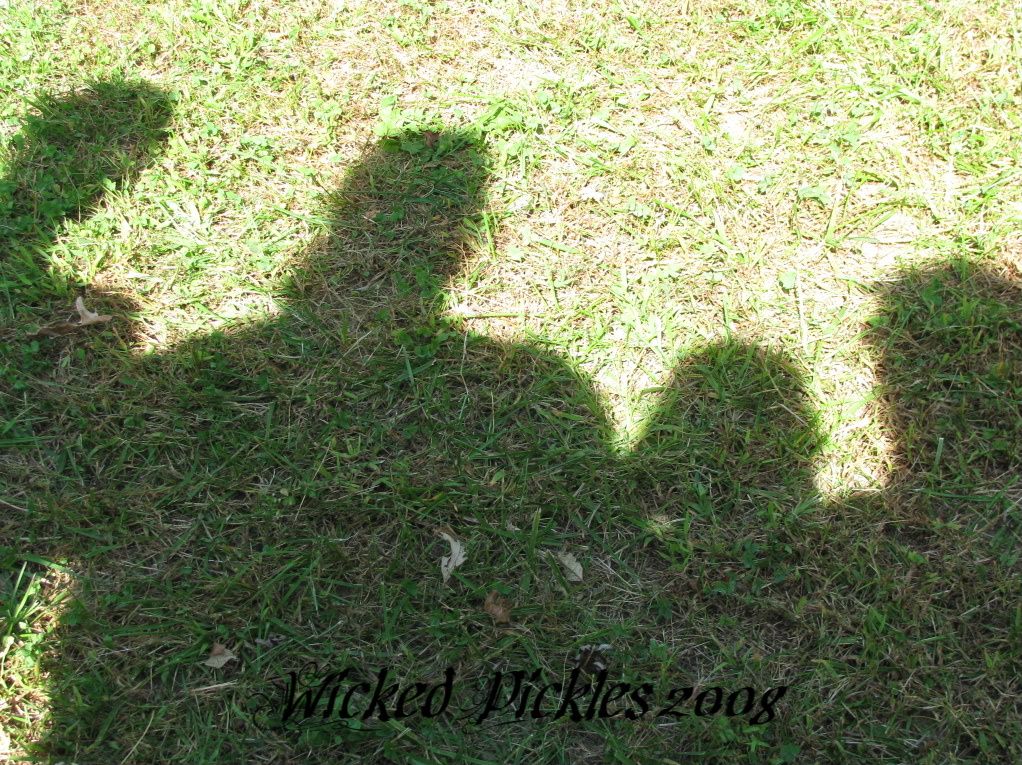 © 2008 Wicked Pickles-Homefront Lines