I have seen this website posted on many a blog so I thought we would give
Think!
a try. This past week's assignment was to suspend an apple using straws, marshmallows, toothpicks, cheerios or life savers and caps from water bottles. You can find the challenge
here
. The
picklets
thought this was much fun.
Chip was the first to come up with a design. He got the apple about 2" off the ground on his first try.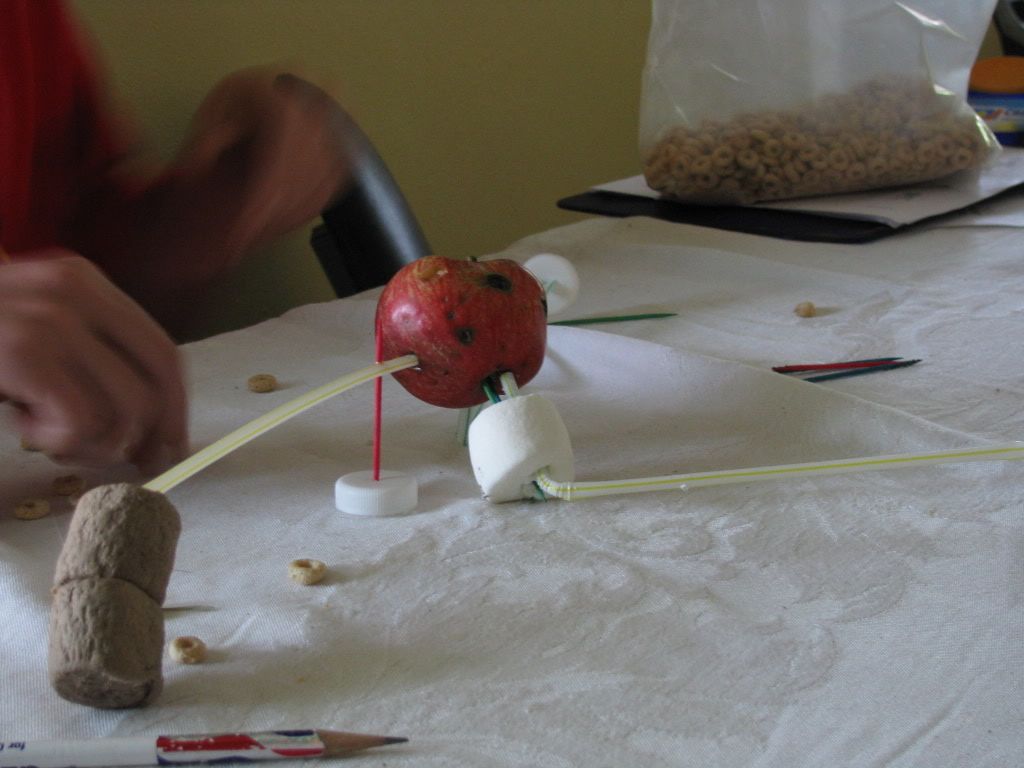 His second was about 4". I love his
ingenuity
.
His third was about the same height and stayed until I made them clear the table.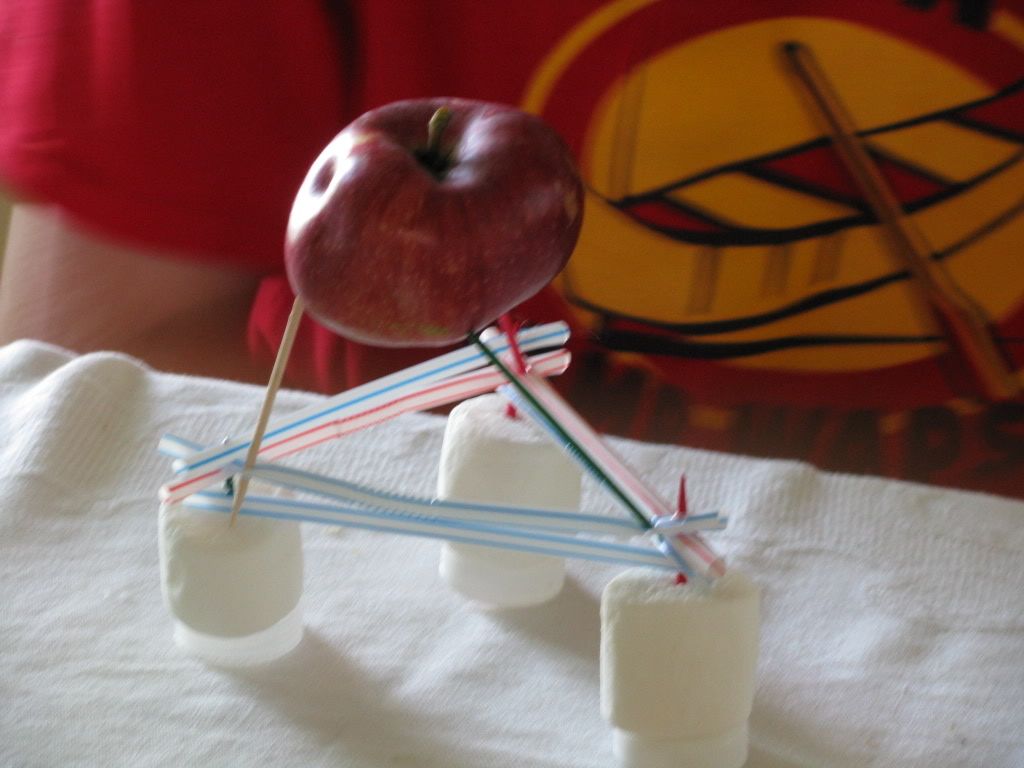 Dill used this simple design to hold his apple. He practiced his ocarina while waiting for the others to finish. Dill is so black and white and this design shows that.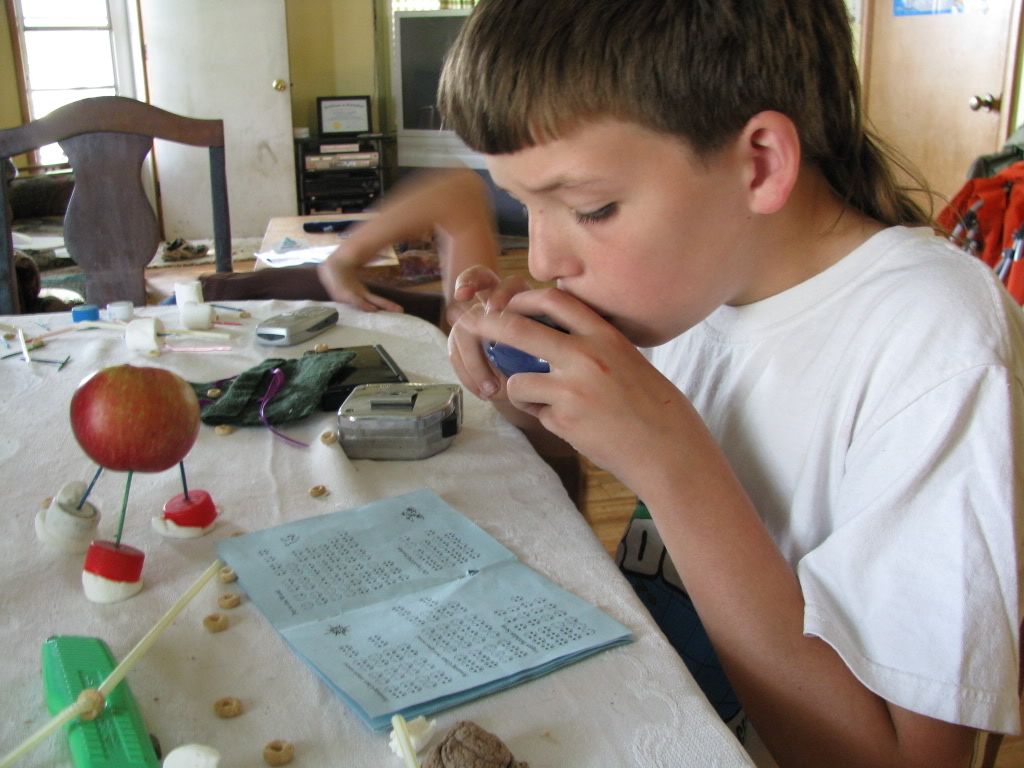 It was over an hour and a half before I decided we needed to eat supper.
Sweet tried and tried without getting too frustrated. I just love her look of determination.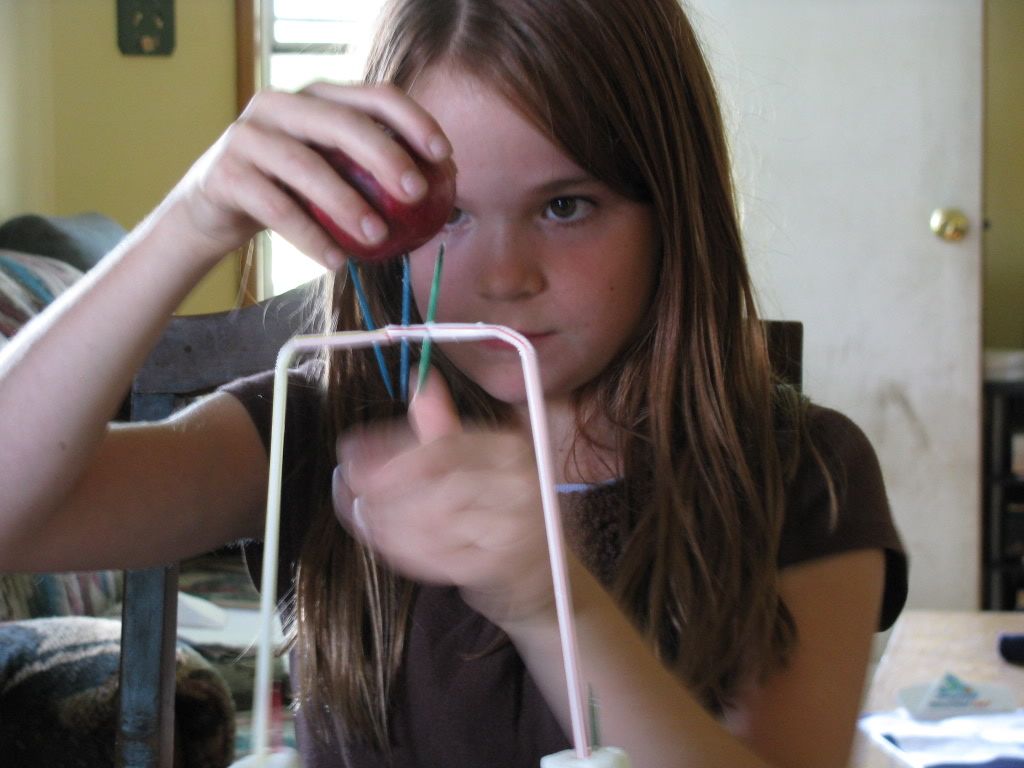 She finally got it off the ground on it's own A whopping 5" for over a minute!
This was a great project to really make them think. They begged me to do it again! It was also a great use for those apples that aren't so pretty from the tree!
© 2008
Wickedpickles
-
Homefront
Lines