This week's "Unplugged" theme was fruit. With Halloween coming we saw this as a perfect time to make shrunken apple heads.
Start by coring and peeling an apple. We found coring it before peeling it works better.
Second draw a face on your peeled apple. Then throw the Sharpie away because it no longer works. Next time we will bypass this step.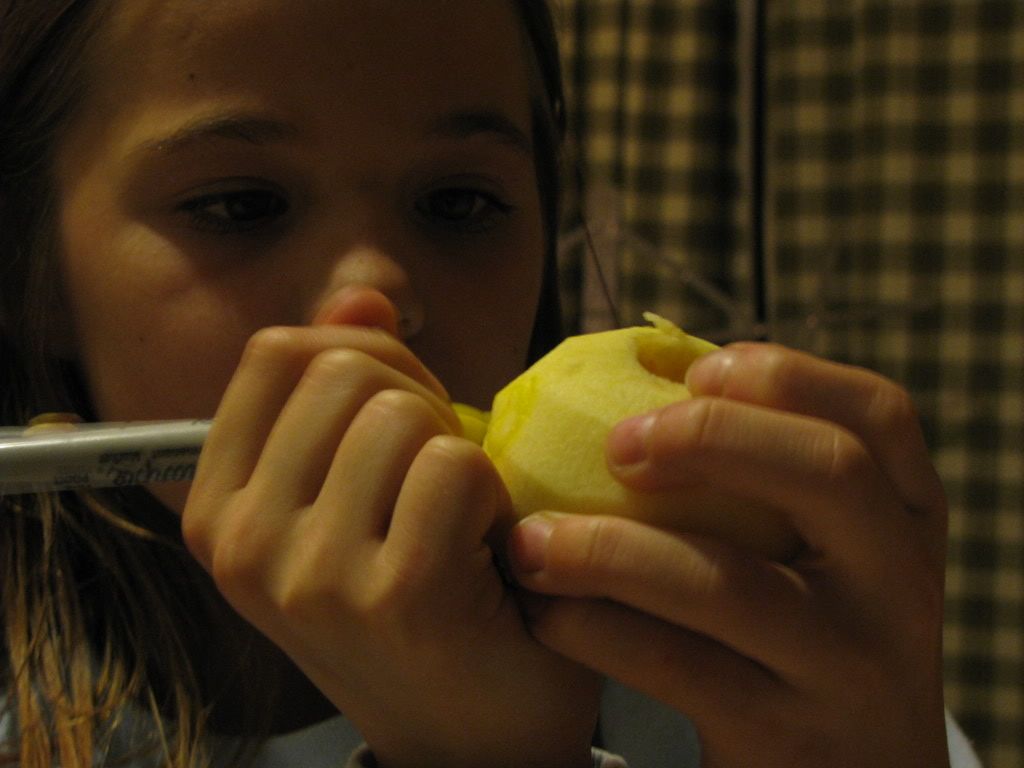 Third carefully carve a face into the apple.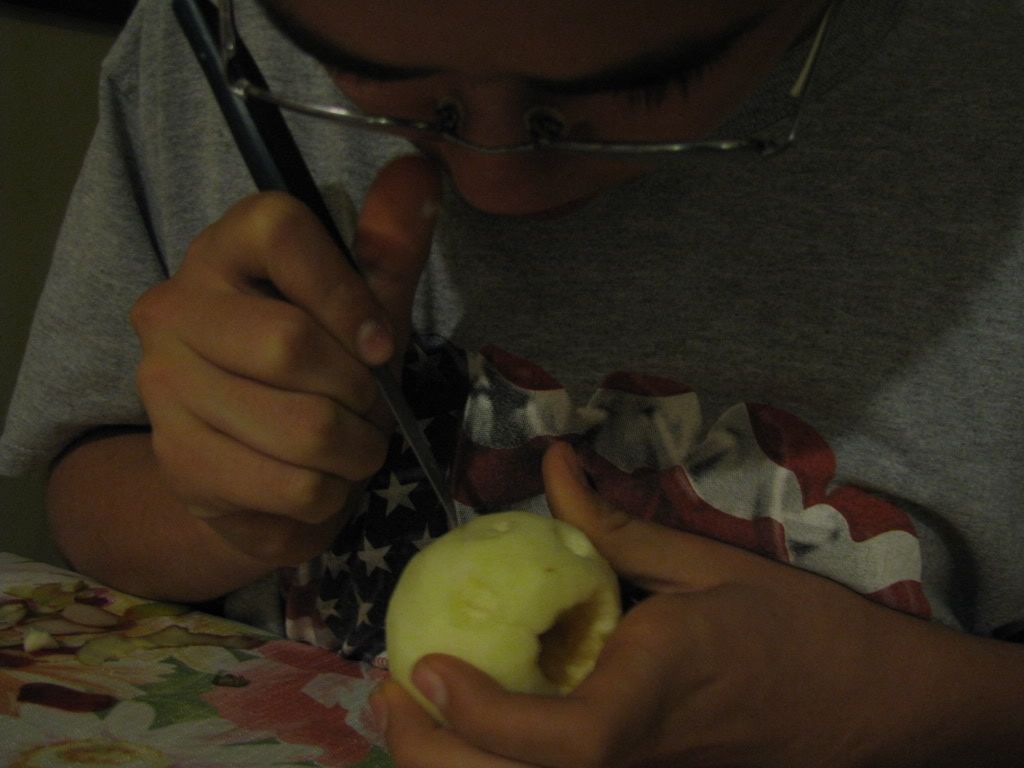 Fourth soak the apple in lemon juice for 30 seconds to a minute. You will have to hold it in the juice because it floats.
Fifth pat it dry.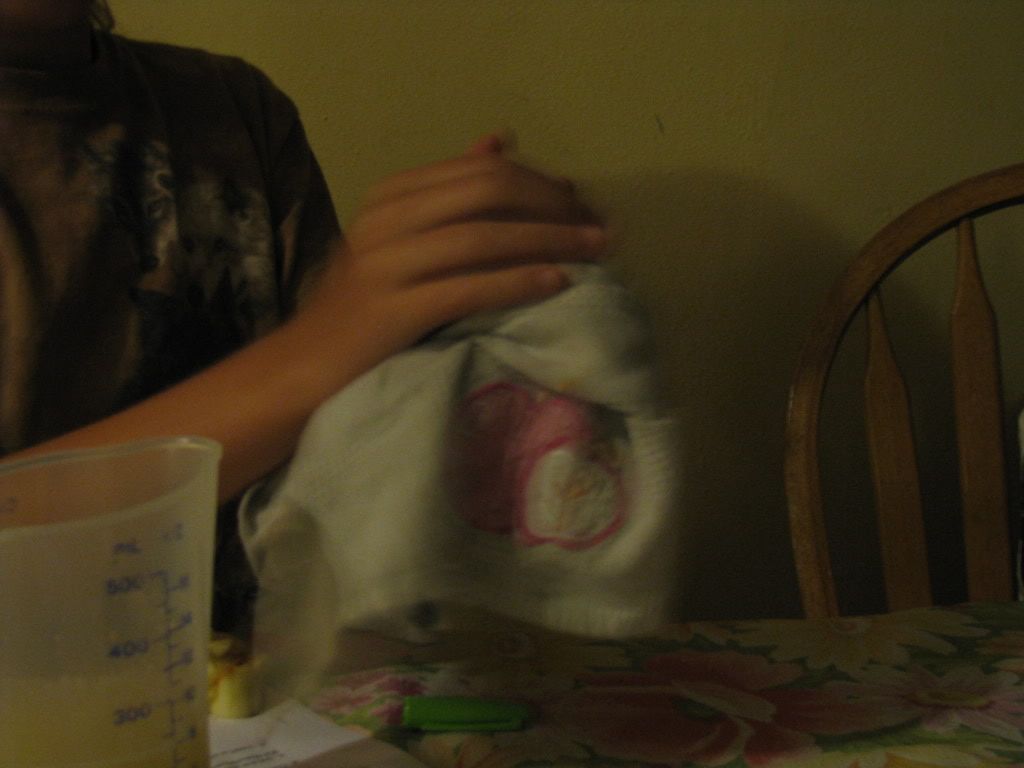 Sixth wait a few days and see your head shrink.
I will post the finished project at the end of the shrinking period. We plan to put these out by our grave stones for Halloween decor! Enjoy!
© 2008 Wicked Pickles-Homefront Lines