For this week's
Think!
project the picklets needed a few pieces of raw spaghetti, some paperclips, a couple paper cups, 1 inch of tape, 10" of string and a bag of marshmallows. The object was to suspend as many marshmallows off the table as possible. 1 box of spaghetti and 4 bags of marshmallows later this is what we had.
Chip suspended his a good 3 feet off the table by connecting the paperclips together to form a chain and hanging the chain from the ceiling fan blade. He then connected the paper clips to the cups. 1 cup is upright and 1 is upside down with the spaghetti forming a barrier so the marshmallows inside didn't escape. He then stuck spaghetti through the cups for additional space to put the marshmallows. He did not use the string or the tape. His final total was 57 marshmallows.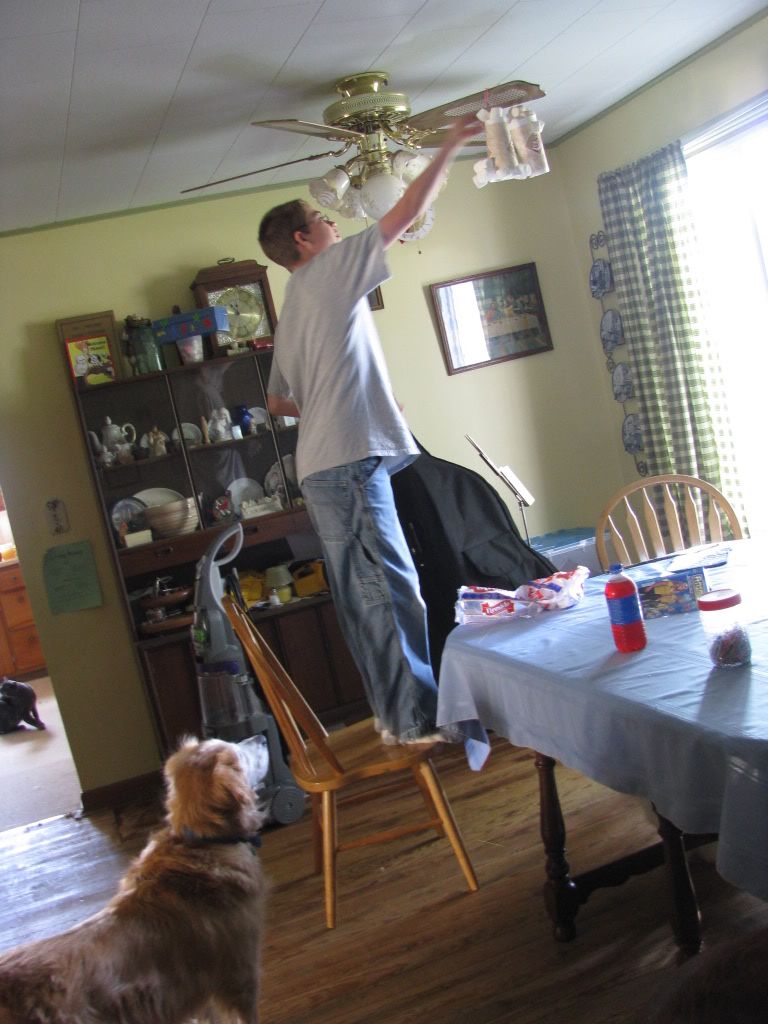 Dill's creation was also about 3 feet from the table. He connected the two cups together using paper clips. He then tied the string to a hole he put in a cup, connected the other end of the string to another paperclip and hung it by the ceiling fan pull chain. He piled marshmallows in the cups until he reached 70! He did not use the tape or the spaghetti. As you can see the dogs were at the ready for any spare pillows of sugary joy that might fall their way. When his string came undone and the marshmallows went all over the floor it took all of us to keep the dogs from eating too many. It was chaotic...hilarious but chaotic!
Sweet took a different approach and decided to build a bridge for her marshmallows. She used the two cups as her base and laid the spaghetti on the cups. She found that as soon as she started adding the marshmallows the spaghetti would roll off the cup. So she took the paperclips and used them as barriers on the cups so the spaghetti wouldn't roll. She then laid the spaghetti on the cups and put a layer of paperclips over the spaghetti to strengthen them. She did not use the string or the tape. In the end she had 32 marshmallows on her suspension bridge.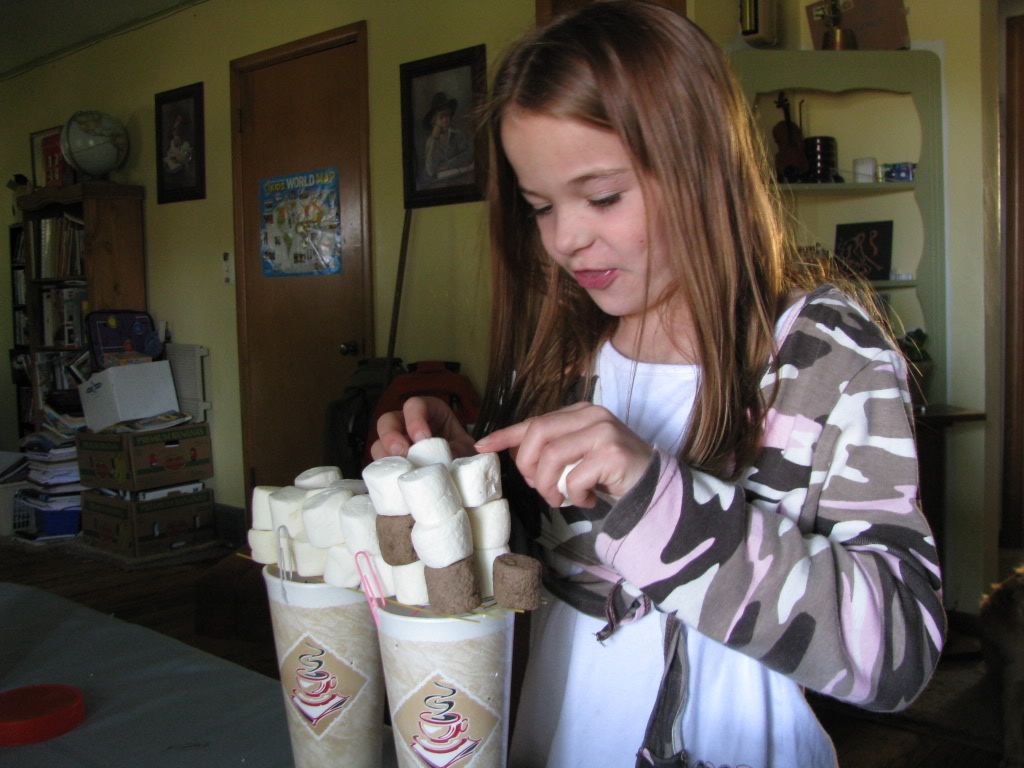 This was a great project. The kids ate a ton of raw spaghetti (one of their favorites) and had alot of fun seeing who could get the most marshmallows off the ground. The dogs also liked the project and are probably wishing for another one just like it next week.
© 2008 Wicked Pickles-Homefront Lines