This weeks
Unplugged
theme was smooth. Dill suggested the rock tumbler to make "smooth" rocks.
Well, we have had this thing for 3 years new in the box so I agreed. Little did I know the whole process takes 3 weeks to a month. But, we went ahead and started the project.
After assembling the tumbler and rinsing the rocks we were ready to go.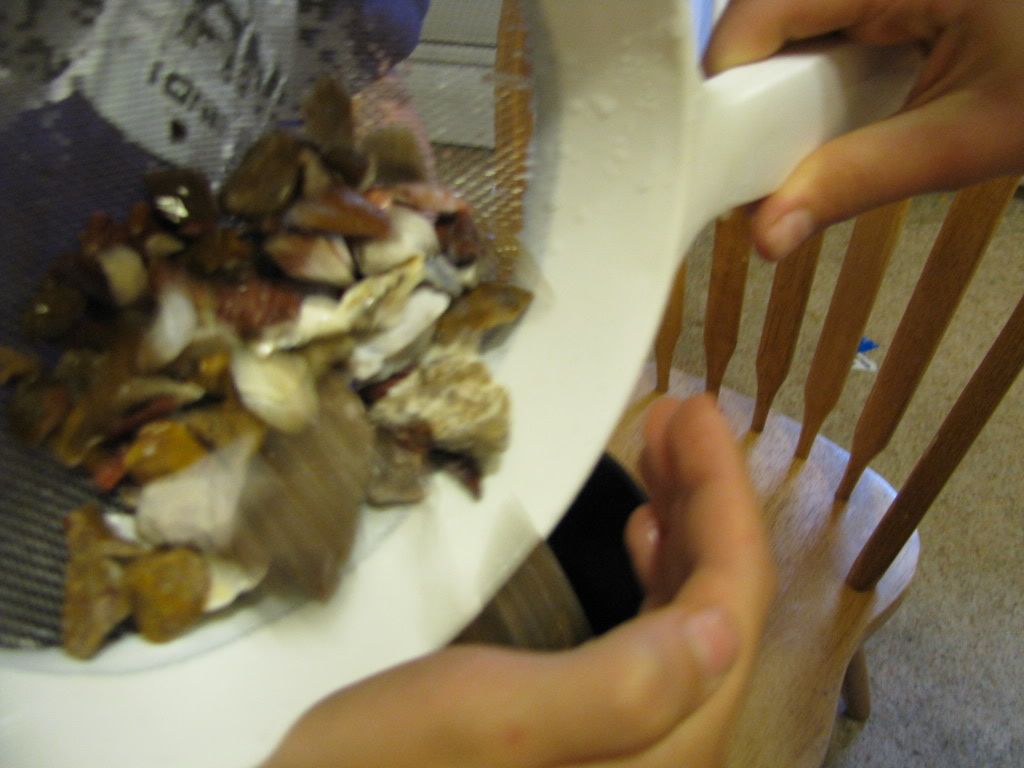 The picklets put the "grit" into the tumbler followed by the rinsed rocks and filled with water. They plugged the machine in and let it go for 48 hours.
After listening to thisfor 48 hours straight (imagine my headache), we opened the tumbler up and saw this.
YUCK!
The directions said to let the rocks continue processing if there were still nooks and crannies so we left them in there. After moving the tumbler to a room where we could keep the door shut 24/7 the picklets plugged it back in.
Today we added the medium grit to let process for 15-21 days. After that they will add the polishing powder and let it process another few days.
So even though we didn't have an end product this week the process was started. We are hoping that in 3 or so weeks we will have nice "smooth" rocks!