Usually the kids I make cookies or treats everyday in December for gift giving and munching. That is one of our favorite traditions. Unfortunately we have had so much on our plate that we just haven't been able to accomplish that. That is why the following is going to be such a great memory.
A couple Sunday nights ago we decided to make gingerbread cookies. Cool was home, the house was semi-clean, we were having a family movie night watching Journey to the Center of the Earth. We used our tried and true gingerbread recipe. The same recipe we have been using for 4 years or so. Cool made the dough and put it in the fridge to harden. Then half way through the movie we all went to the kitchen and make gingerbread cookies.
Cool and the picklets rolled out the dough and cut the figures.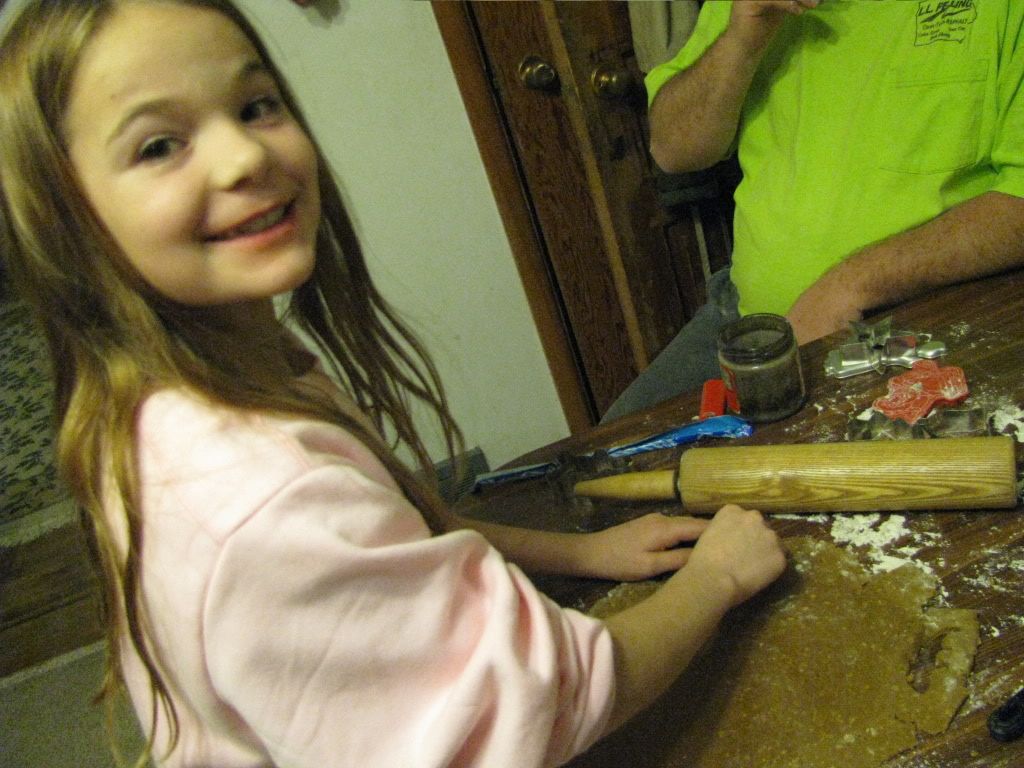 The pans went in the oven two by two for what seemed like hours.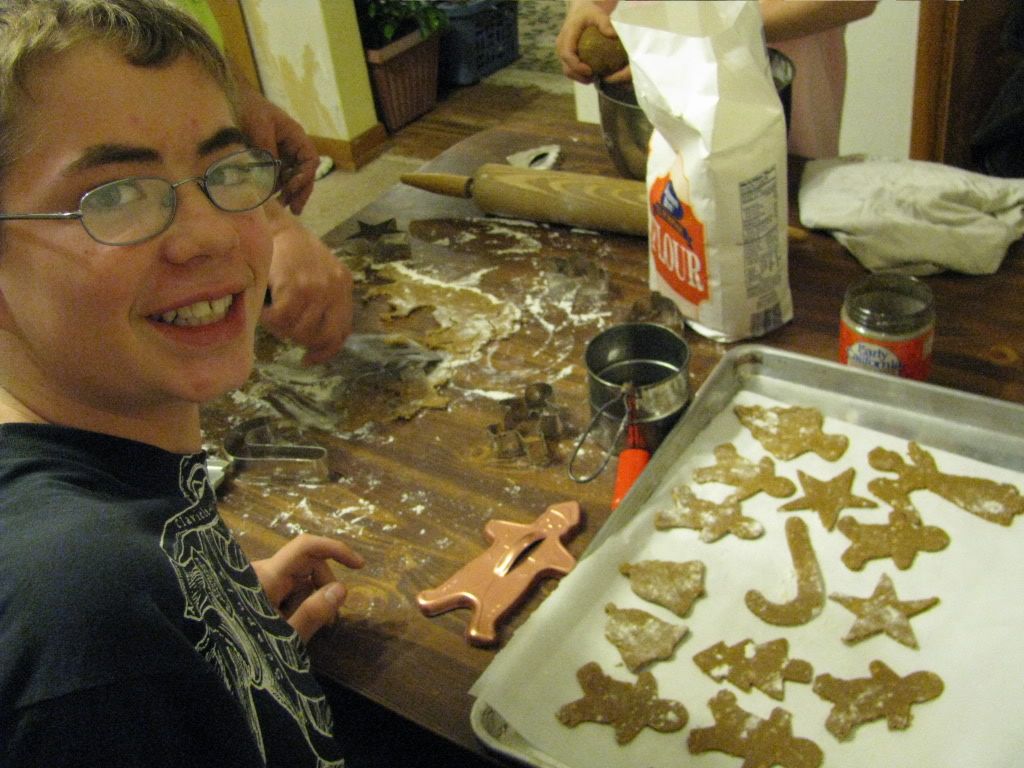 I made frosting and colored it so we could decorate the cookies to our delight.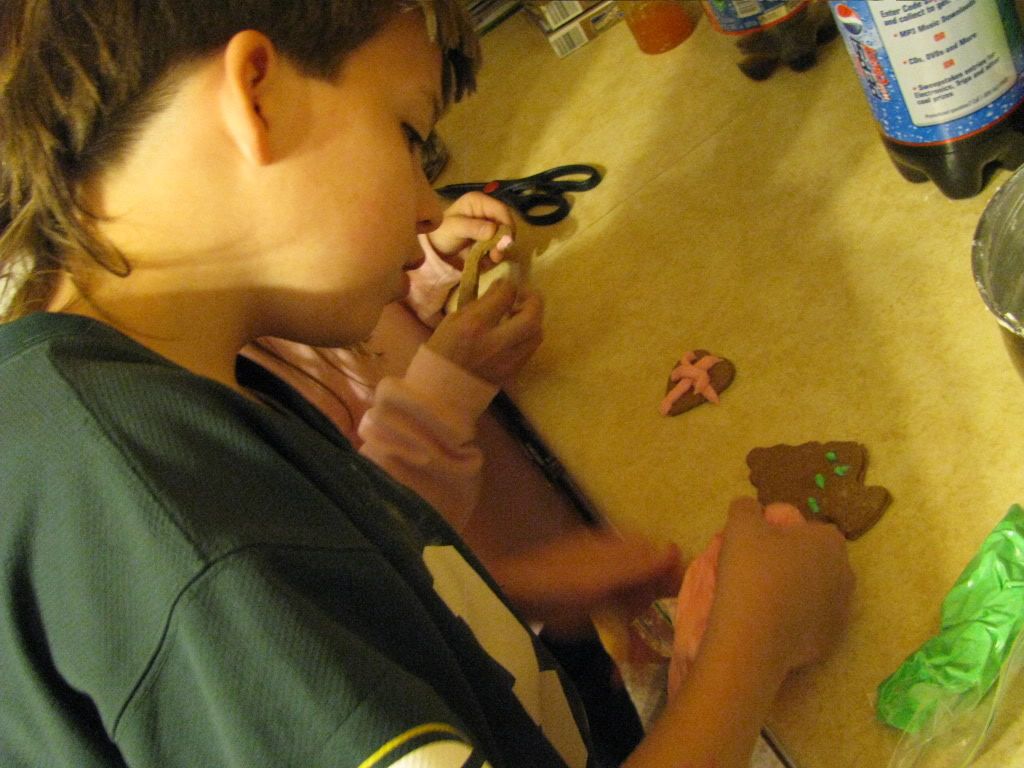 We listened to the first two episodes of The Cinnamon Bear and talked about our Christmas plans. I made our favorite hot cocoa mix (recipe courtesy of our realtor) and we headed back to the living room with hot cocoa and a cookie to finish watching the movie.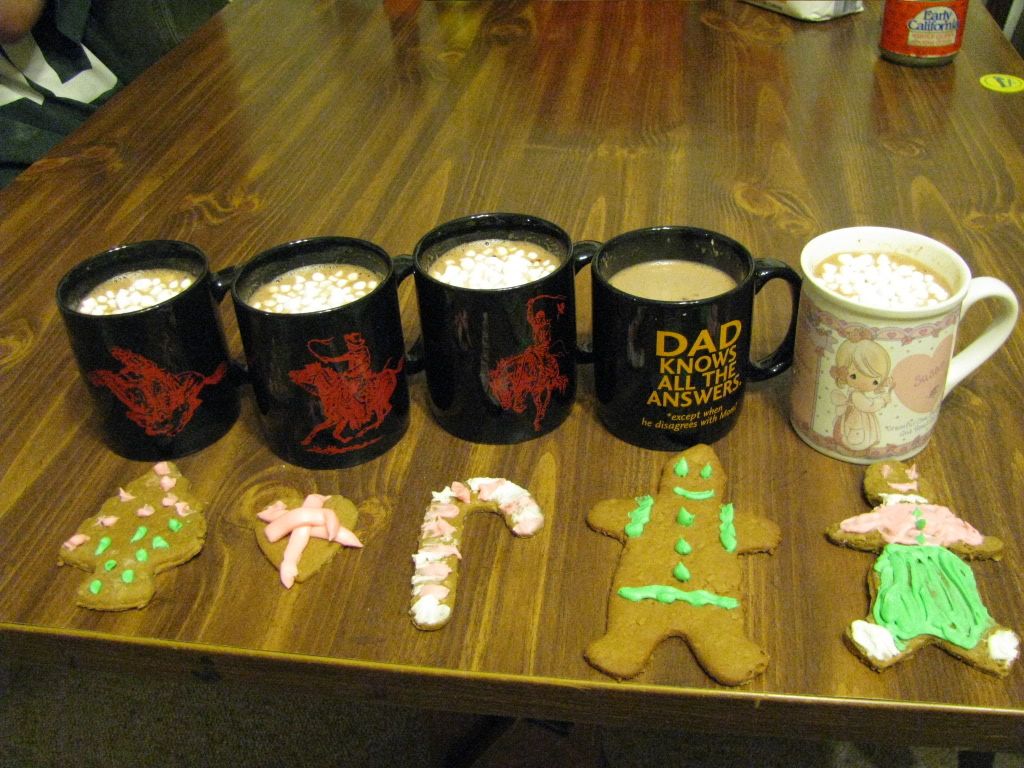 It was a great night and hopefully a great memory.