iCarly
is one of the picklets favorite shows. I have watched it and just don't see the appeal. Three kids who put on an internet show and seem to get themselves into all sorts of trouble. Of course, I remember sitting and watching hours of Rags to Riches and Highschool USA full of kids getting themselves into trouble. It must be a kid thing.
As I said iCarly is one of the picklets favorite shows. On one episode Spencer (Carly's brother) made spaghetti tacos. The picklets seem to have the same
obsession
with the food served on their favorite TV shows as I do because they just had to try it. It has turned into one of their favorite suppers. I tried it. They can have it...lol.
So for supper last night the picklets made themselves spaghetti tacos with the leftover spaghetti. They were in pig heaven as they sat eating their meal while listening to
Tucket's Gold
.
If you are interested, you can click for the recipe.
Spaghetti Tacos
.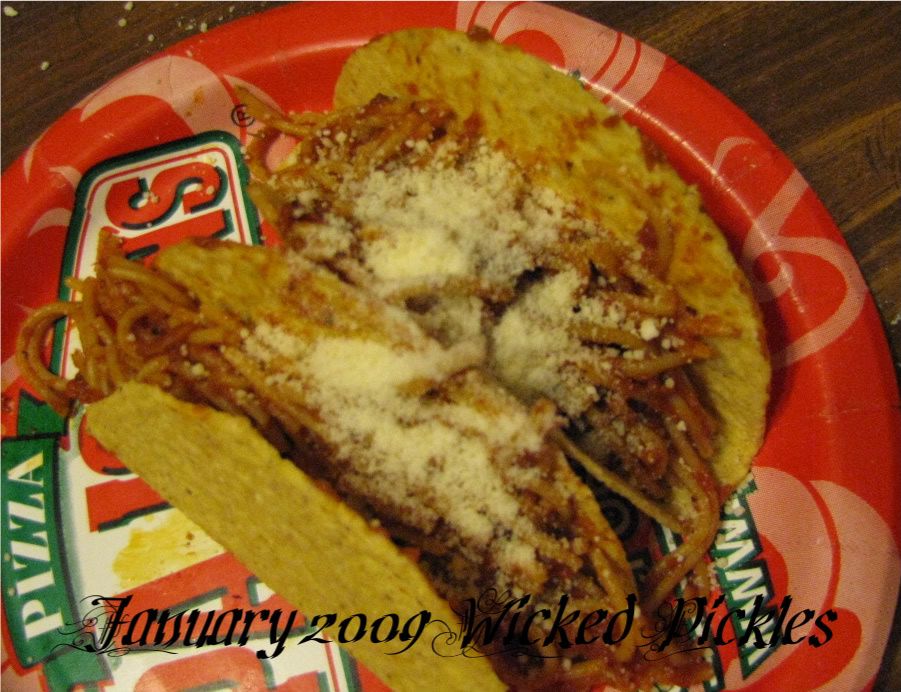 © 2009 Wicked Pickles-Homefront Lines