After 91 years and a long battle with congestive heart failure, my grandpa died this morning at 6:00 in the hospital he has been in for the last week. It was not a shock but still shook us up pretty good.
I thought I would share a letter of commendation he received in 1943 while serving his country in WWII. I have left the names and numbers out.
The Commander __ Amphibious Force takes pleasure in commending (my grandpa) for service as set forth in the following
CITATION:
"For outstanding courage and devotion to duty on 29 November 1943, as a member of Boat Pool __. The mission assigned to the Boat Pool on that date was the evacuation of a Marine battalion from an area some miles behind enemy lines. Despite determined and persistent attacks by enemy machine gun, mortar, and heavy artillery fire the mission was successfully accomplished without loss of personnel or boats. (my grandpa) throughout displayed a high degree of skill, courage and determination, and his performance of duty was in keeping with the highest traditions of the United States Naval Service."
Rear Admiral, U.S. Navy.
My grandpa carried this in his wallet everyday of his civilian life and until Veteran's Day last year I didn't know a thing about it and either did my dad. I guess that shows his character.
Though he was a hard guy to take at times he will be missed by his family.
Until we meet again, here's to you grandpa.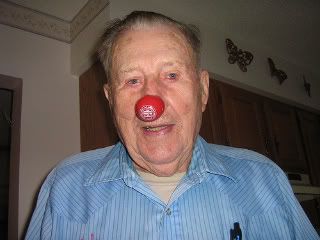 © 2009 Wicked Pickles-Homefront Lines