We have finally moved into our new gym! The gymnasts were so happy to be at their own place.
Working on their own floor was such a blast. In the middle is Sweet doing a back extension.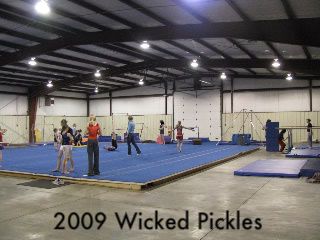 Cool helping Dill with a handstand on the handstand trainer.
Sweet rebounding from a round-off.
A cookie one of the coaches brought in to help in the celebration.
© 2009 Wicked Pickles-Homefront Lines
All Rights Reserved