The Easter Bunny came a day late to the pickle barrel this year. We had forgotten the dye and couldn't decorate the eggs Saturday. Cool asked Sweet, who was really upset, if she thought the Easter Bunny would be able come Sunday night instead. She agreed and so we waited.
The Easter Bunny hid the eggs inside this year since it was raining this morning.
The picklets got up at 5:30 to hunt for eggs and get their basket of goodies.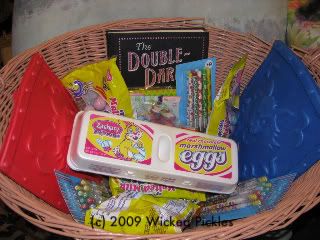 At 5:44 the picklets were reading their new books and eating their candy.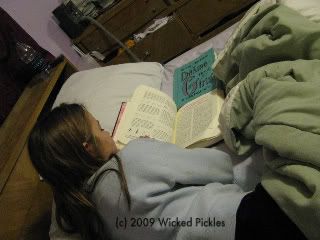 We hope your Easter was as magical as ours.
© 2008-2009 Wicked Pickles-Homefront Lines
All Rights Reserved