This past weekend was the kids' gymnastics competition. It was so much fun! And the kids, all of them, did terrifically. Everyone tried their hardest and that makes them winners all around.
Highlights of the day include:
Chip doing his floor routine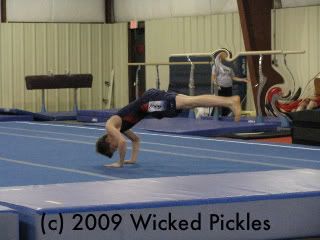 Dill working the rings
The level 9 boy from another unit...wow!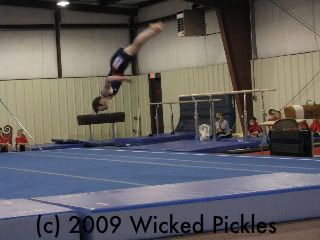 Chip getting 1st place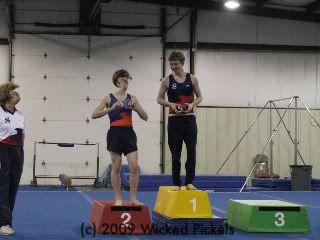 Dill getting 1st place
Sweet on the floor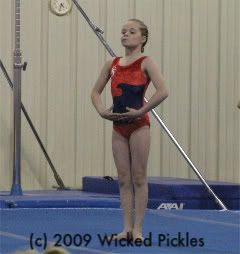 Sweet on the beam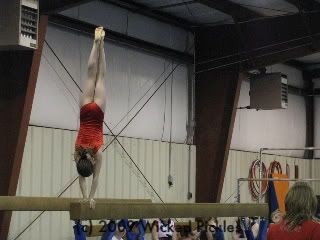 Sweet on the bars
Petite doing a backflip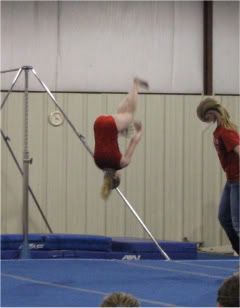 Sweet getting 2nd place
(c) 2009 Wicked Pickles-Homefront Lines
All Rights Reserved