Sweet loves the movie Now and Then. In one of the scenes the girls are served "Black Cows" from the waitress they consider a witch. Sweet asked if we could have "black cows" for dessert. Now, I consider that cool. :-D
Sweet poured cold Coke in glasses that have a few scoops of ice cream in them.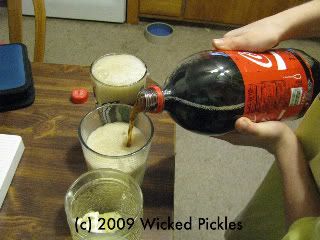 Refill when some of the foam goes down.
The foam on the top of the glasses is so cool.
Yummmmmm.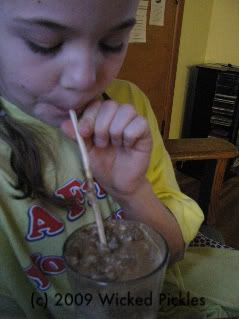 (c) 2008-2009 Wicked Pickles-Homefront Lines
All Rights Reserved