Since we officially became THAT family last week, this week I thought I would show you the follow up.
As you recall, last week this is what my van looked like.
Then, Monday night Cool pulled in the driveway and what did he have in his backseat? A new (to us) windshield purchased from a junkyard for $100.00.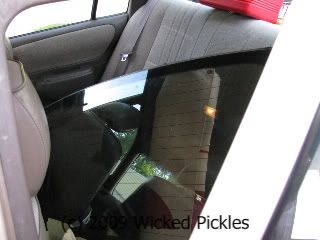 The real work then began. He pulled off the plastic and attempted to scrape the rubber that was glued to thevan off. It was a no go. So Dill used the blow torch to heat up the glue so Cool could scrape it off. There was some flameage but no explosions, which was good, since there was a gas can right beneath them in the hatch.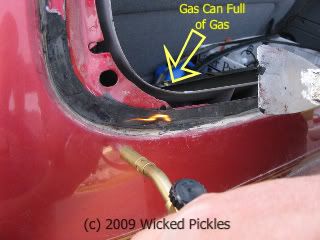 He then removed the rear window from the backseat of the car. It is surprisingly light.
He then took some rubber stuff he bought from the junkyard and put it around the edge of the rear window. Inside the rubber was glue to hold the window in.
After that was all around the window he had to put this black glue stuff all around the edge where the window will fit into the van.
My job during most of this process was to watch the window that was sitting on the tailgate and make sure no one bumped it. Watching it was pretty boring but I got some pretty good shots.
It was really, really hard to pump out with the caulk gun. Much barn talk was said during this process.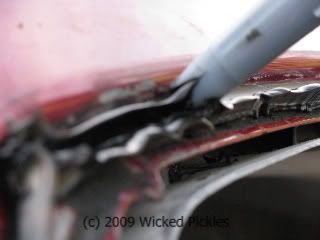 Then he and I carried the window over to the van and set it up on the lip thing. He had to duct tape the window so it would stay in place and not drive it for 24 hours.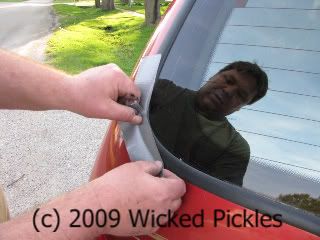 Today I got to drive it to town and it was soooo cool! I could actually see out the back! My hubby is so talented!
Even though it still has duct tape on it it looks pretty good to me!