Dressed in kroj and lookin' mighty fine.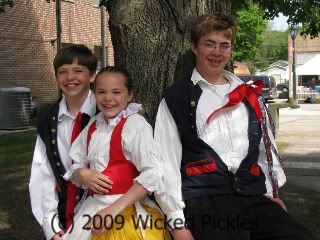 Chip playing his bass for a crowd.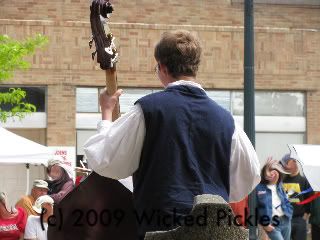 Dill waving hi to us.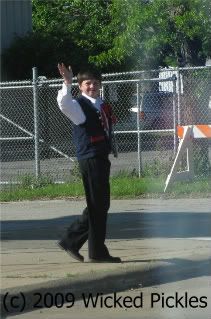 This bird just sat in it's nest watching people walk by.
A balloon caterpillar.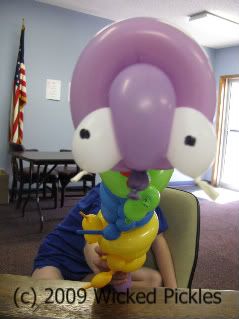 A balloon hula dancer.
A Maypole.
The Cedar River. The Cedar Rapids City skyline is behind the bridge.
Sweet doing a cartwheel for on lookers.