Dill and Sweet decided they wanted to sleep on the trampoline one night. I love their choice of pj's.
Dill has sweatpants under pajama pants and a sweatshirt under a t-shirt.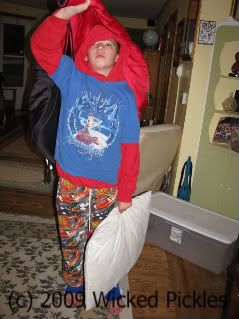 But he doesn't have socks!?!?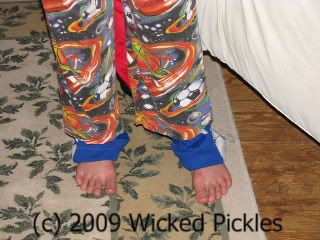 Sweet is wearing a hoodie under a t-shirt and sweatpants and socks.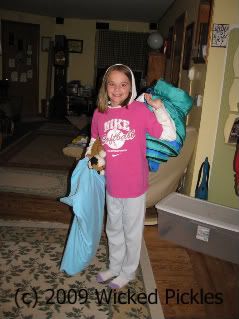 Complete with Sweet Kitty.
It is a firm rule in our house that anytime you sleep outside Gracie the Meek sleeps outside too. That is so she can ward off any evil spirits and such.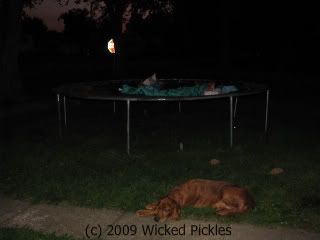 Looks comfy, doesn't it?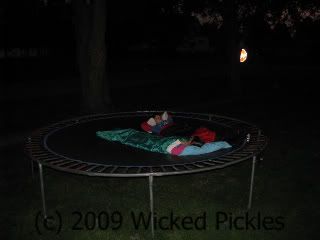 (c) 2008-2009 Wicked Pickles-Homefront Lines