Day 1: Celebrate red apple day. Make apple crisp together. 1 to eat and 1 to share.
So that is what we did. I didn't have oatmeal so I couldn't make our usual apple crisp recipe but I did find a
good one on recipezaar
. The picklets all found jobs that suited them. Sweet sliced the apples.
Chip shelled hickory nuts for the topping.
Dill peeled the apples and put the topping on the filling.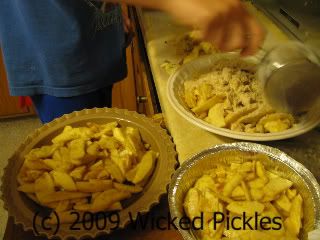 We made three apple crisps.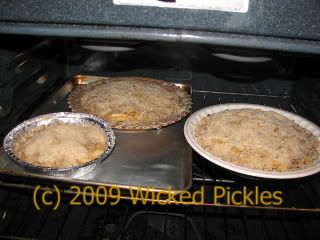 One to deliver with the paper to one of our customers (Note says: "Our assignment was to make 1 apple crisp to share. Ingredients: apples, sugar, cinnamon, flour, holiday cheer. Happy Holidays, The Pickle Kids"),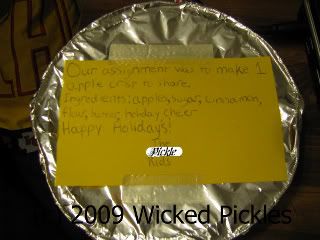 1 to share with my mom and one for us to eat.
Now. Where is the cinnamon ice cream?
(c) 2009-2009 Wicked Pickles-Homefront Lines