I completely forgot about the
Great Backyard Bird Count
this year until Dill came in from paper delivery and said he heard a woodpecker. Out we went a counting birds.
The woodpecker wouldn't hold still long enough to get a still shot so I took this video. It isn't a good video by any means but it is a video none-the-less.
There were a number of bird all around us.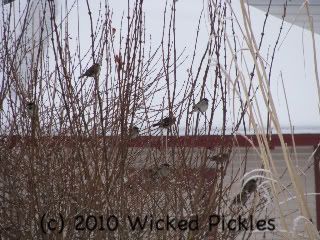 We couldn't tell what kind some of them were because they were flying high. Sweet climbed one of the trees out front to get a birds eye view if you will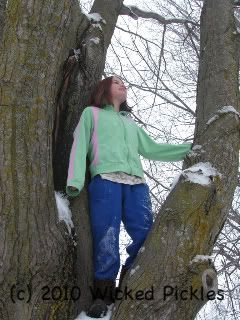 But some were within reach though hidden in the brush.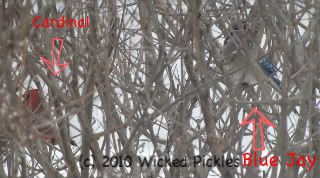 The cardinals were my absolute favorite.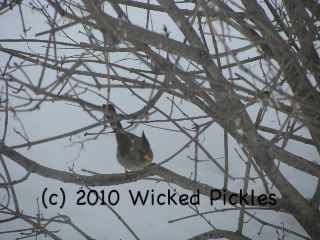 They remind me of my Grandma J. She loved cardinals.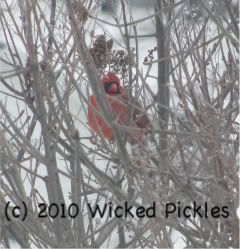 There were many birds to count and identify.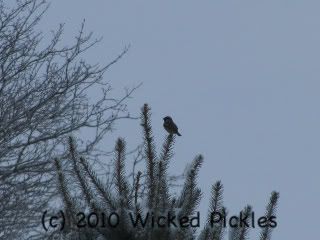 After doing so we submitted our results to the website. Being apart of something so big and so good is great!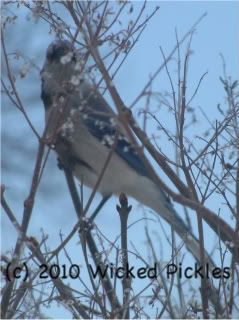 (c) 2008-2010 Wicked Pickles-Homefront Lines