Friday was my 40th birthday. It turned out to be the BEST day ever.
My day actually started off with going to my mom and dad's house. I got to watch my mom put my birthday pumpkin pies in the oven. I love watching my mom do that. ;-)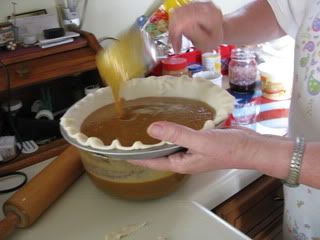 And then I got to open my presents from them. This was a beautiful choker necklace that matched the shirt I was wearing. Mom put little notes on each package. I thought "A Funky Chicken" was hilarious.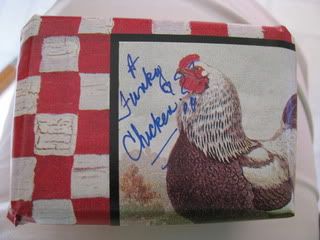 Mom and I then went off to get hair cuts and pedicures. Oh, I love pampering myself but pampering myself on my birthday is even sweeter. We splurged and treated ourselves to paraffin dips for our feet. If you haven't had a paraffin dip I encourage to do so. You dip your foot in essential oil infused paraffin wax three times. Then the foot is wrapped in saran wrap. After about 15 minutes the wax is peeled off. My feet felt so soft.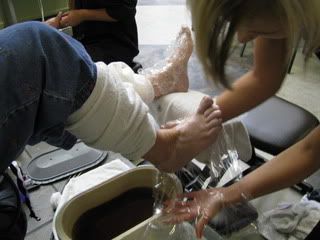 These two worked on me.
The blond is the teacher (we went to a cosmetology college) and the brunette was the student. She was homeschooled. How very cool is that?
After our morning of pampering we went shopping and out for lunch. We went to quite a few stores I never get to because they are all the way on the other side of town. Gordman's, Michaels, Home Depot, $ Tree and Lone Star. What a busy and long afternoon. We headed back to my mom's house about 5ish. Worn out, thirsty and needing a bathroom. I thought the day was over except for birthday pumpkin pie.
Little did I know....
(c) 2008-2010 Wicked Pickles-Homefront Lines