I turned 40 over a week ago and from I can make out, it isn't much different than 39. I was told it would be a hard birthday. It wasn't. The only bad thing, so far, is that the flowers on my table from my birthday are slowly dying. In thier prime, they were fabulous though.
This is one of the roses he bought to put at the wedding table. They smelled sooooo good.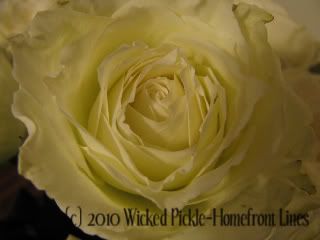 This was from my aunt in MN. It was delivered to my mom and dad's house.
This was a boquet that was given to me by a friend of the family. They are my favotire flowers. Those are the kind Cool usually buys me.