Besides
competing
in the
slet
and performing in the final program there were a few other things we managed to fit in. Not much, but a few!
We visited the
Sokol
Museum. They had so many cool Czech items. Some I wouldn't mind adding to my own collection! There were many crystal
pieces
but the pictures didn't turn out.
For some reason this tinkers hammer caught my eye...strange!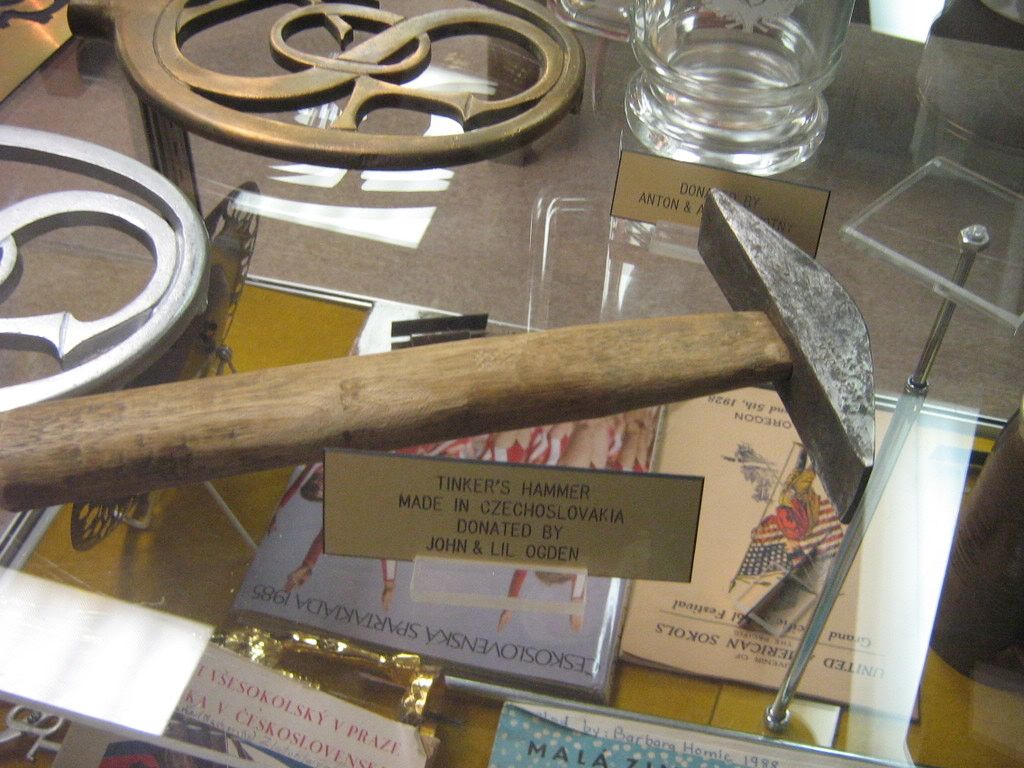 Marionettes brought over from
Czechoslovakia
.
This was so cool. A necklace and
bracelet
made from walnut shells.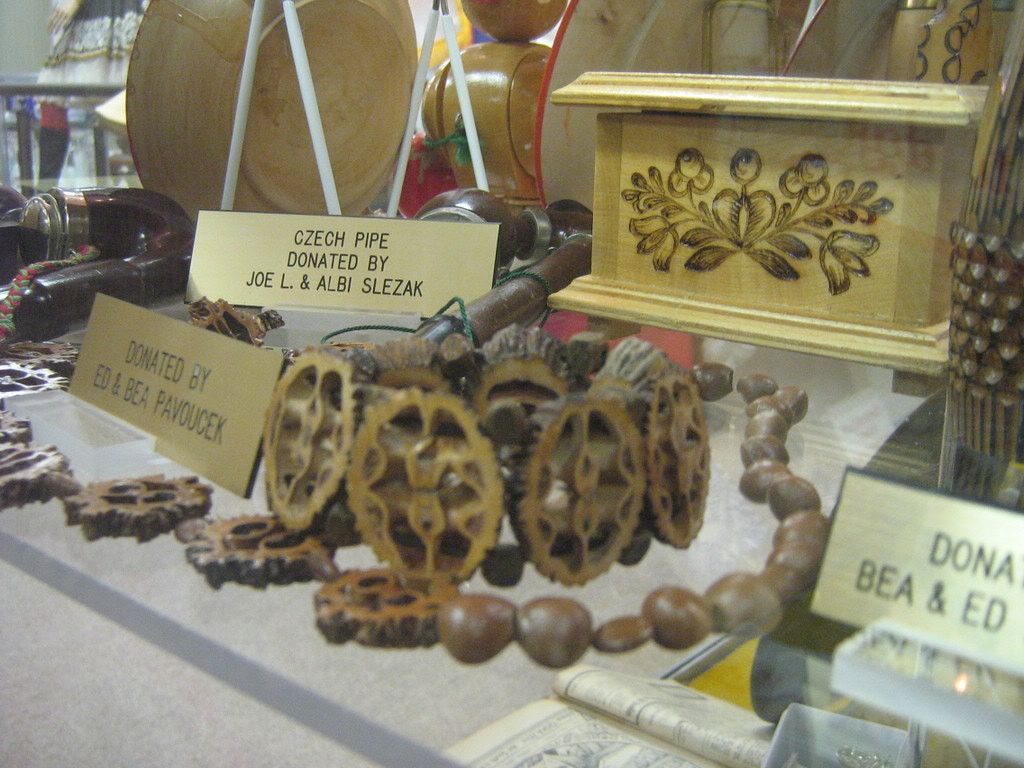 A traditional baby bunting. It looks so soft and warm I just wanted to crawl in it myself.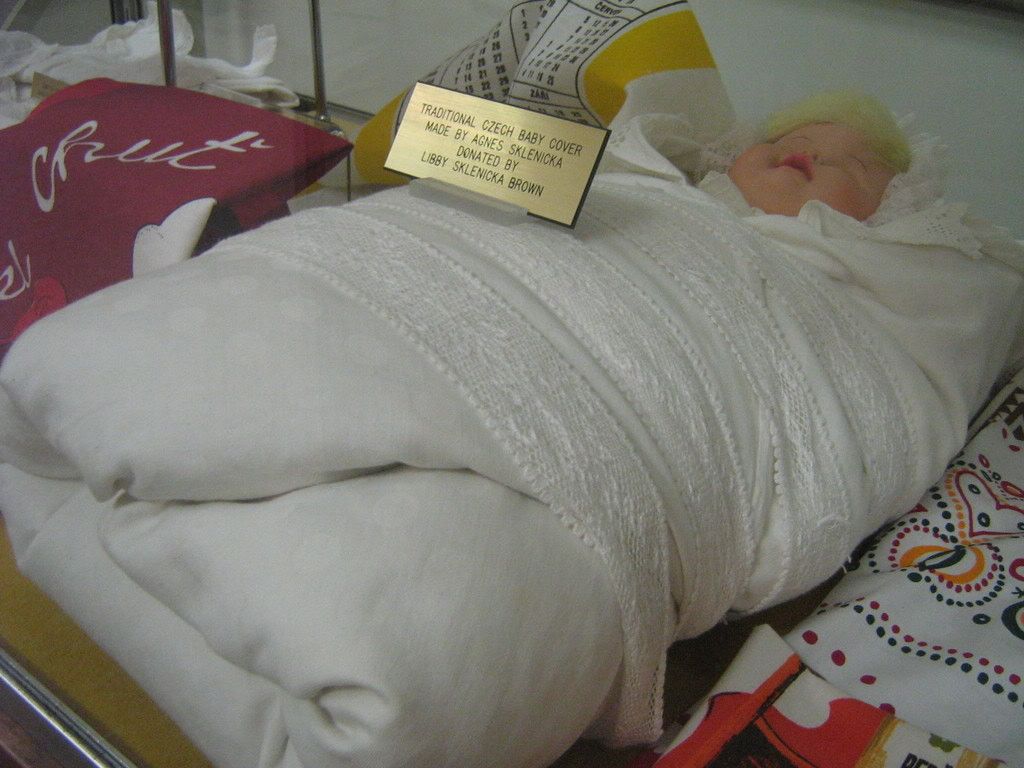 Czech beer anyone?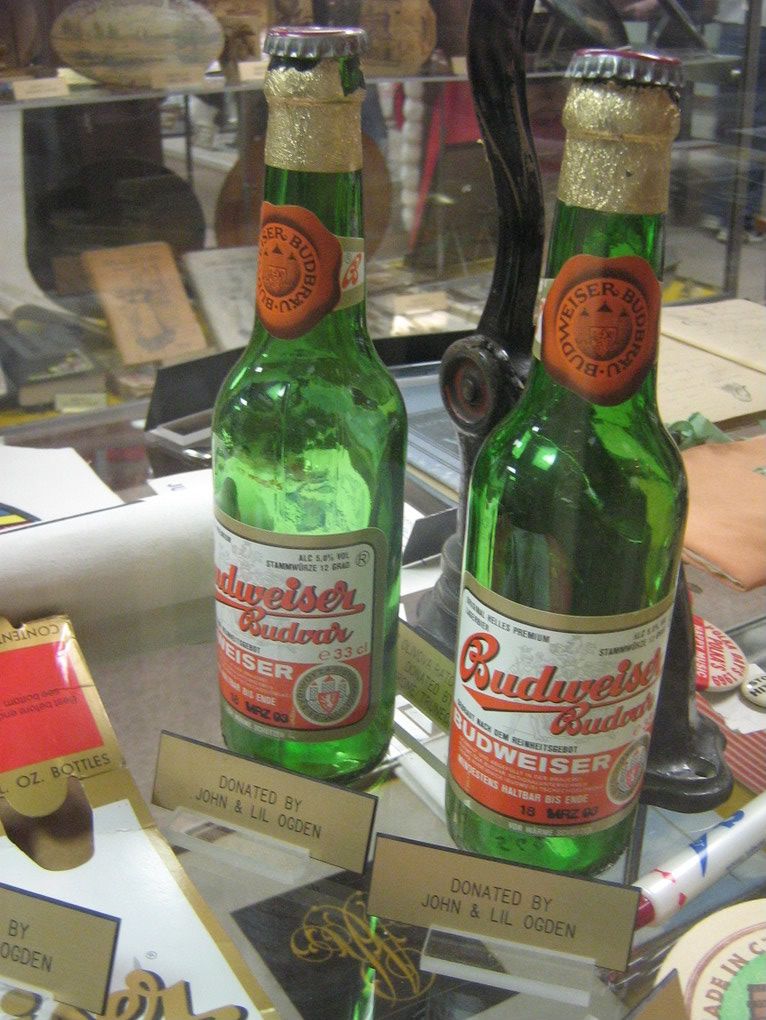 There was also a dance the night of the competition. I danced a mean chicken dance, electric slide and
cha
cha
slide but that didn't compare to DH and C. It melted my heart. The two people dancing in back of them were two women! They danced to every Polka while their husbands sat at the table and drank beer...they were a riot!
Other things went on like shopping at the mall, eating out and swimming at the hotel as well as getting to know other parents and gymnasts. It was a great weekend filled with fun, family and friendship!