To end the 2008 Slet, there was a final program. This included many different facets. There was a flag ceremony. The top 5 gymnasts of each Sokol performed for the audience. (C did her first ever back hand spring by herself!!!) There were various calsthenic numbers, ranging from early elementary to seniors. Even one that DH and I participated in! It was a great experience for all of us, one I know we are all looking forward to again next year!
The Flag Ceremony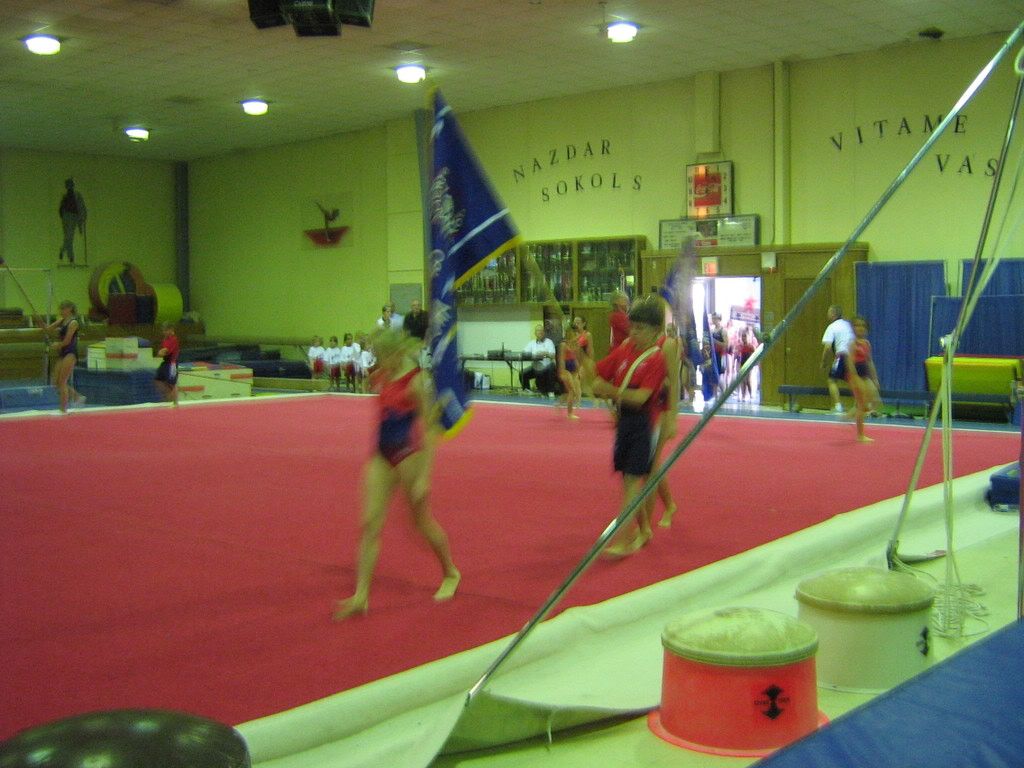 The Juniors Calesthenics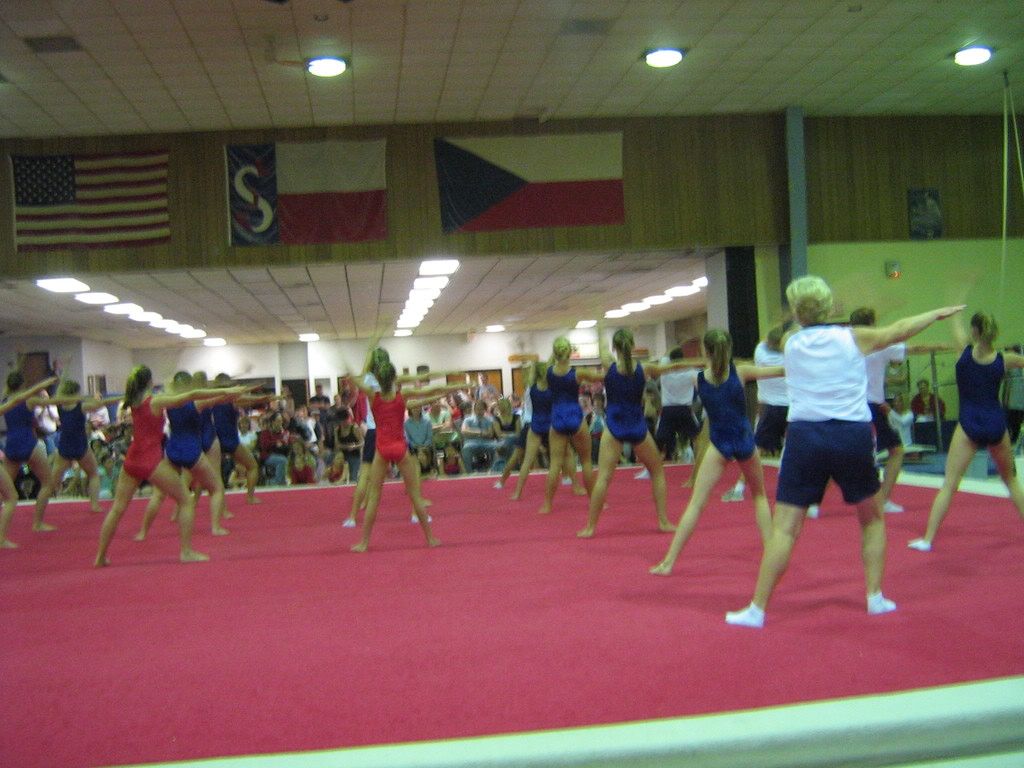 A Ribbon Show...the little girls were "fairys" around her.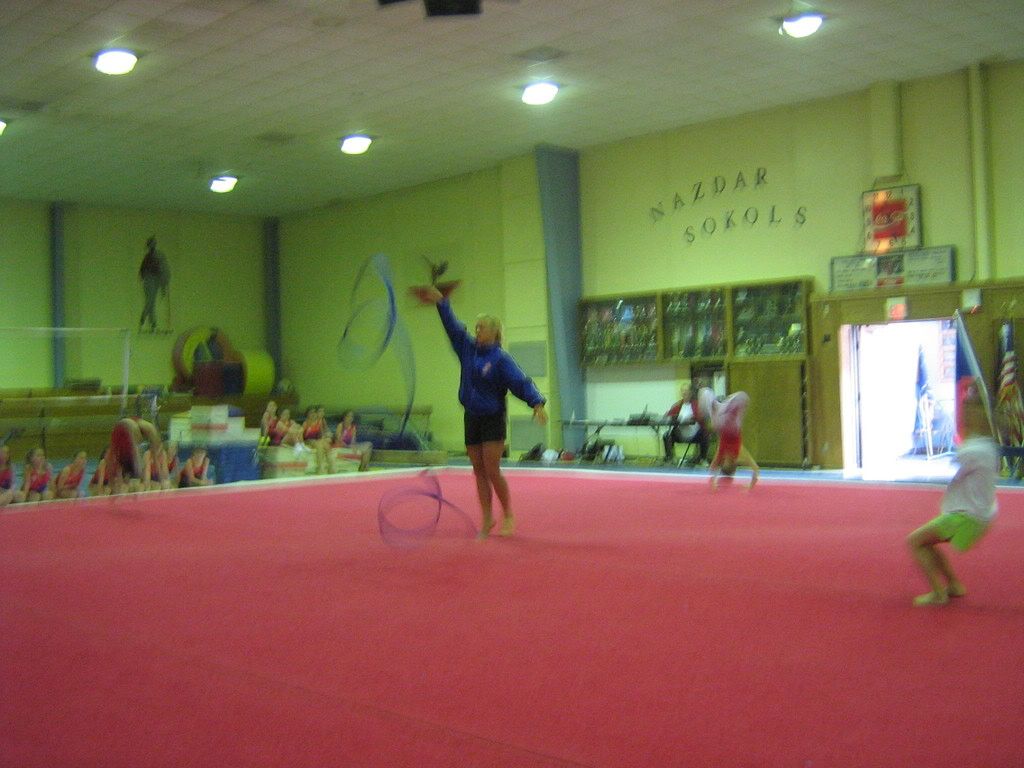 The small girls calesthenics...went to the song We've Got the Beat!
Seniors Calesthenics...I talked to one of the ladies and told her what a great job her group did. She told me she is going to be 94 years old! WOW! They were awesome.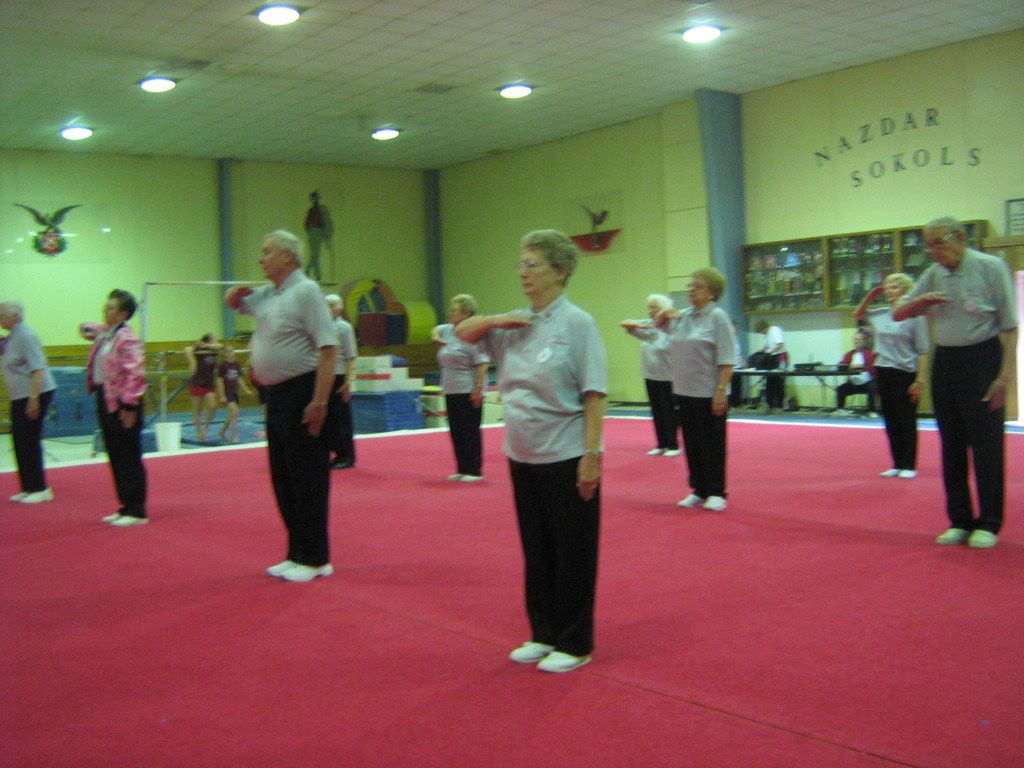 copyright 2008 The Homefront Lines