I mentioned a
while back Sokol
, the gym where our kids take gymnastics, was flooded out. After doing some initial cleanup, the project was hired out to professionals. They removed the objects we didn't, removed the mold, drywall, and wood that was touched. They also sprayed
Serum1000
to remove the harmful bacterias that collected on the structure still left.
Yesterday we visited to see the progress. It is just a shell of a building.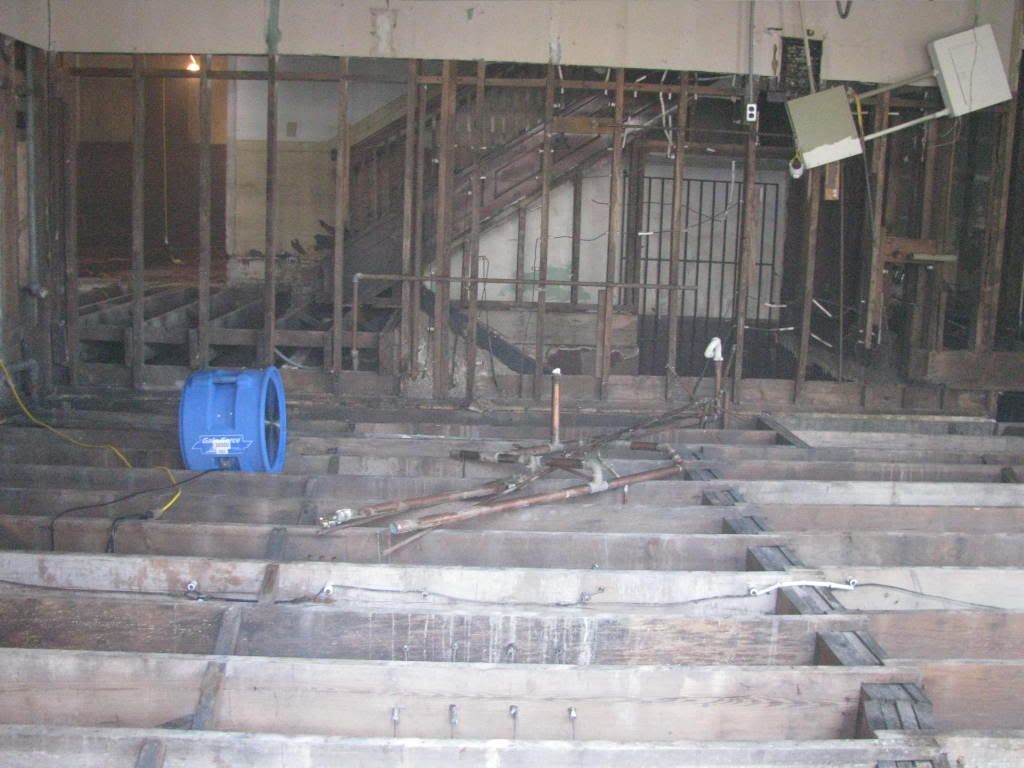 Our gym.
Our clubroom.
One of our hired hand. Notice the full hazmat.
What happens next is anyones guess. Summer gymnastics have been cancelled. Fall gymnastics are looking bleak.
copyright 2008 The Homefront Lines