We have three hotair balloons that fly around town frequently. The owners live in the next town south of us. It is always fun to see them fly by. Sometimes they land at the fire station or in the school track. Sometimes their kids skydive from the balloons and land at the school. I never bore of watching the balloons fly overhead and love the sound they make.
Last week they flew right in our backyard. They kept getting so low we thought they were actually going to land in the churchyard. They they would rise back up. The picklets went running to catch a glimps of it so low. They too never tire of it.
This is taken from my backyard. You could yell hi and they would yell back.
The balloon on the right ran into the one on the left. The guy on the left yelled, "What'd you do that for?" The guy on the right said, "Do what?" then they both started laughing.
They were so close I just felt like I could reach out and touch them.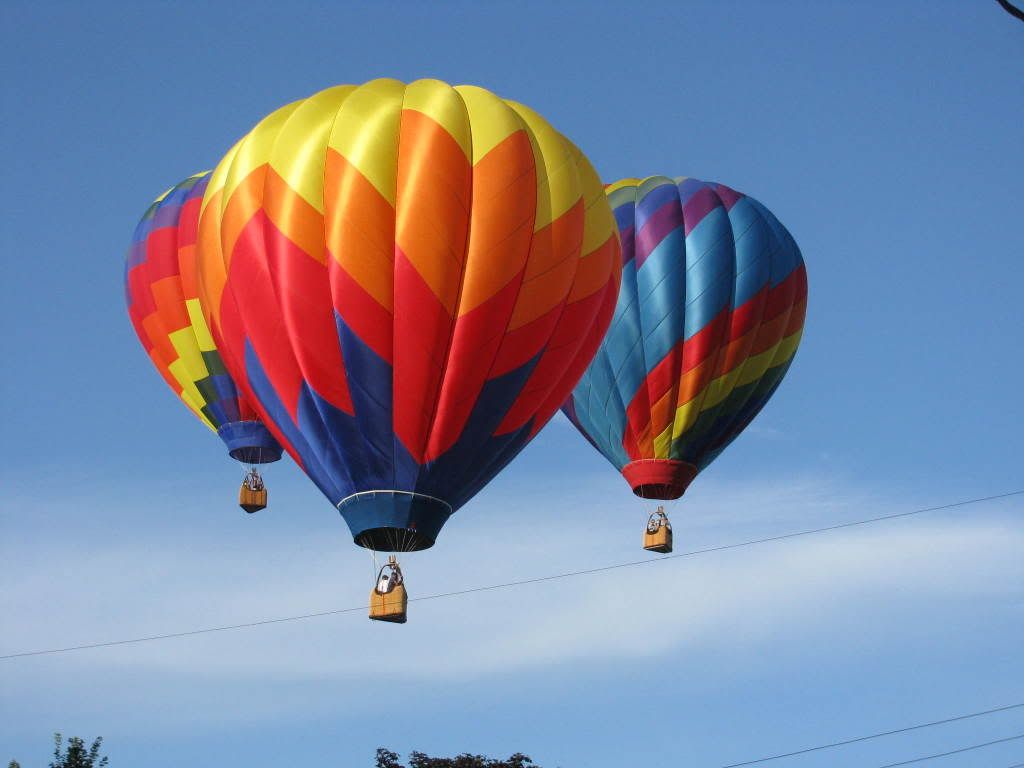 See how low they were getting. The tree on the left is my across the alley neighbors and the red roof is the house kitty corner to me. The balloons were just 2 blocks down. It looked like they were going to land on the main drag.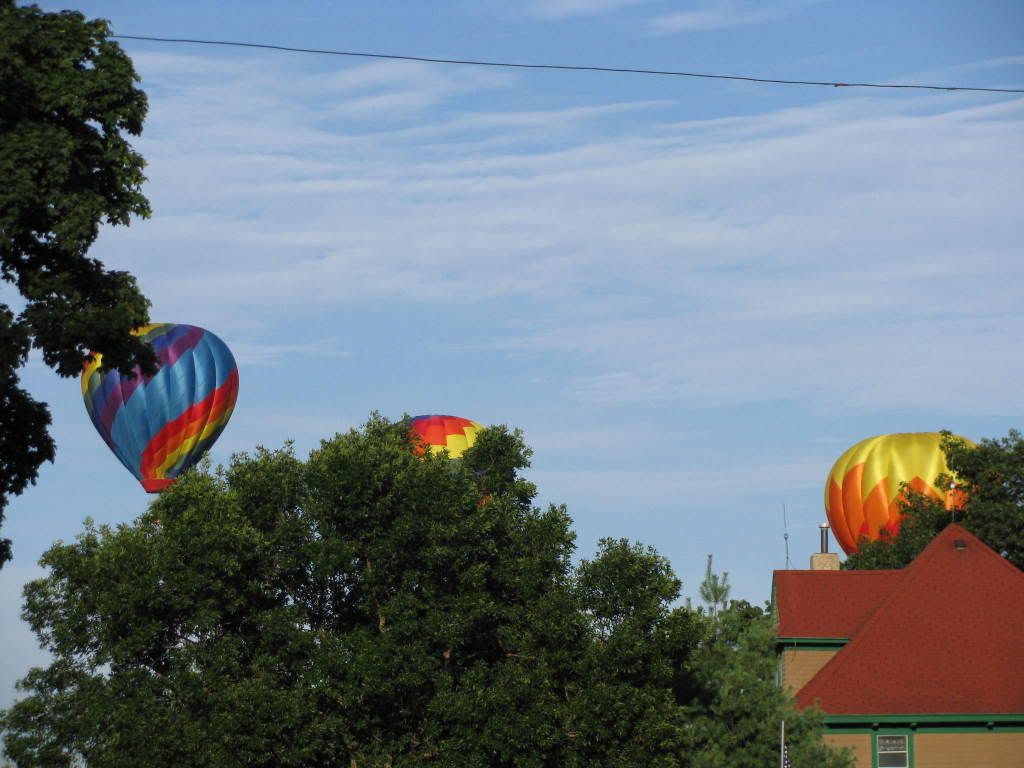 Up and down...that musta been the name of the game. It sure was fun to watch.
© 2007 Wicked Pickles-Homefront Lines