We took advantage of the great weather and celebrated the first day of fall by having a late breakfast on the patio. We had cinnamon toast, milk and fresh picked Iowa plums.
At 10:44, the official start of fall, we had a "Happy Fall" toast.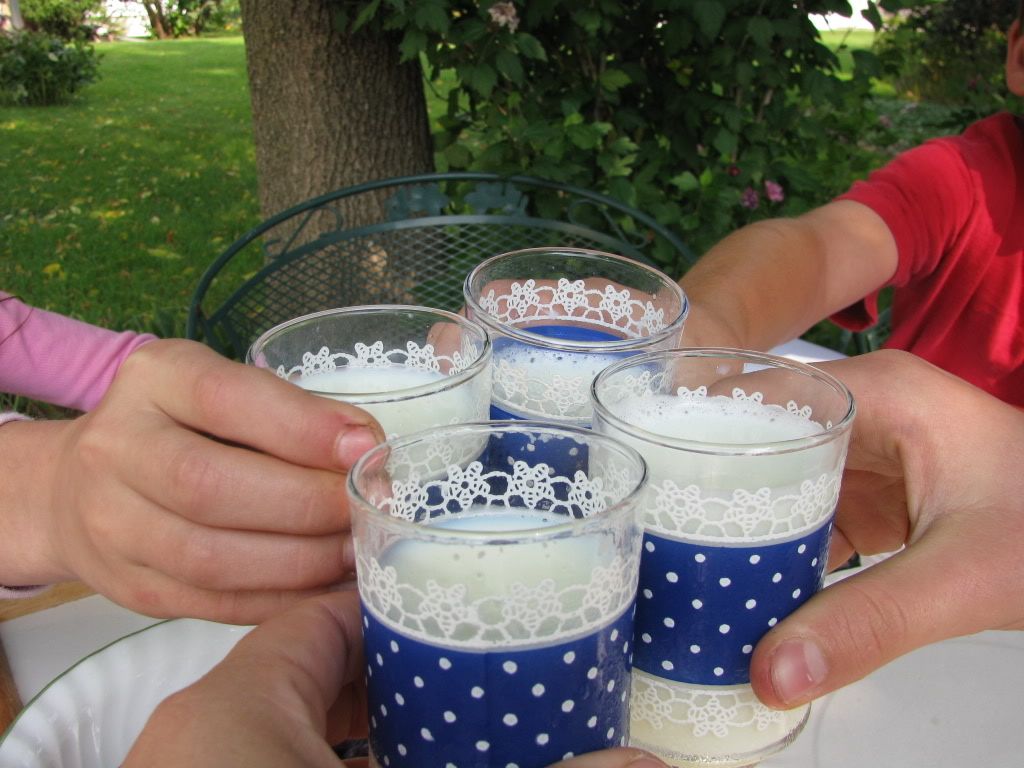 After eating we went over similies and each wrote an Autumn similie poem. I used
this lesson plan
as my guide.
The picklets then gathered leaves to make a border on our papers. Using tempera paints, the kids learned which leaves print well and which leaves don't. They wrote their poems on their decorated paper.