This summer our gym was flooded out when downtown Cedar Rapids flooded. Since then there have been meetings, committees and more meetings to talk about where to hold gymnastics, how to make money and to find a new building. The kids have really wanted to help but the older members of our unit didn't think the kids were either capable or able to help in any way, shape or form. It is really sad to see the kids put on the back burner when they are our future. So Sweet, her friend Petite and Dill decided to take business into their own hands.
As each are Sokol gymnasts they put on their uniforms, grabbed a coffee can and went door to door asking for donations. Over a month's period they collected $660.44!
They presented the money to the unit a couple weeks ago and received a standing ovation.
Dill and Sweet counting their take. (
notice the tattoo on her forhead
)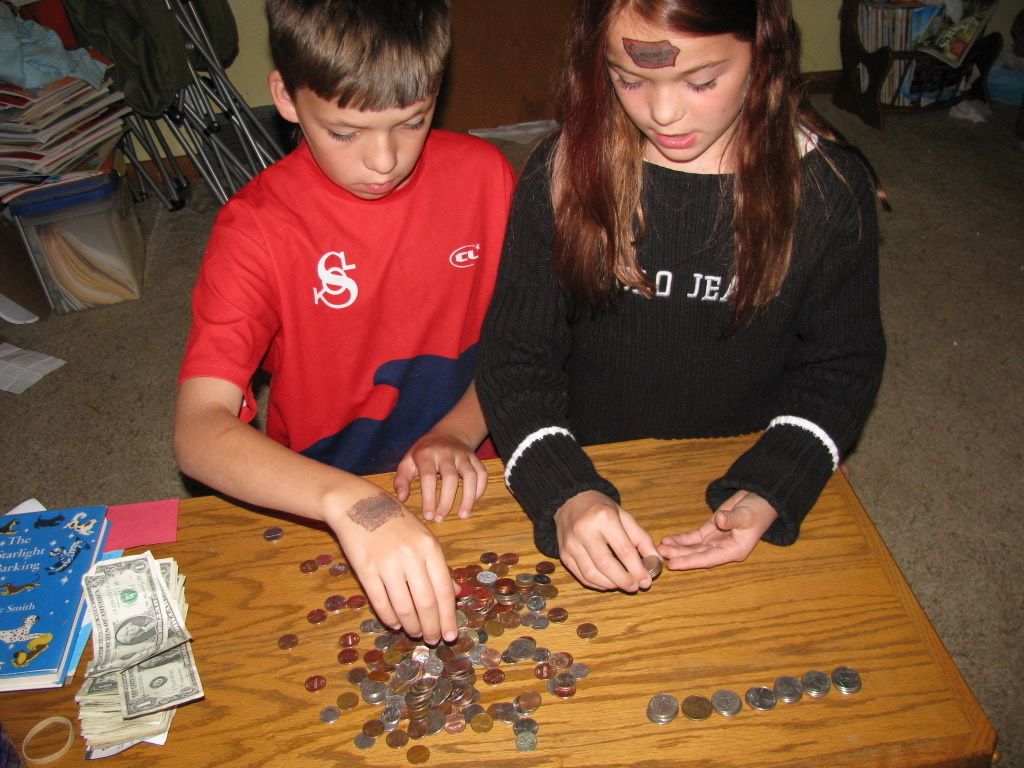 Sweet and her friend Petite counting all the money before presenting it to the unit.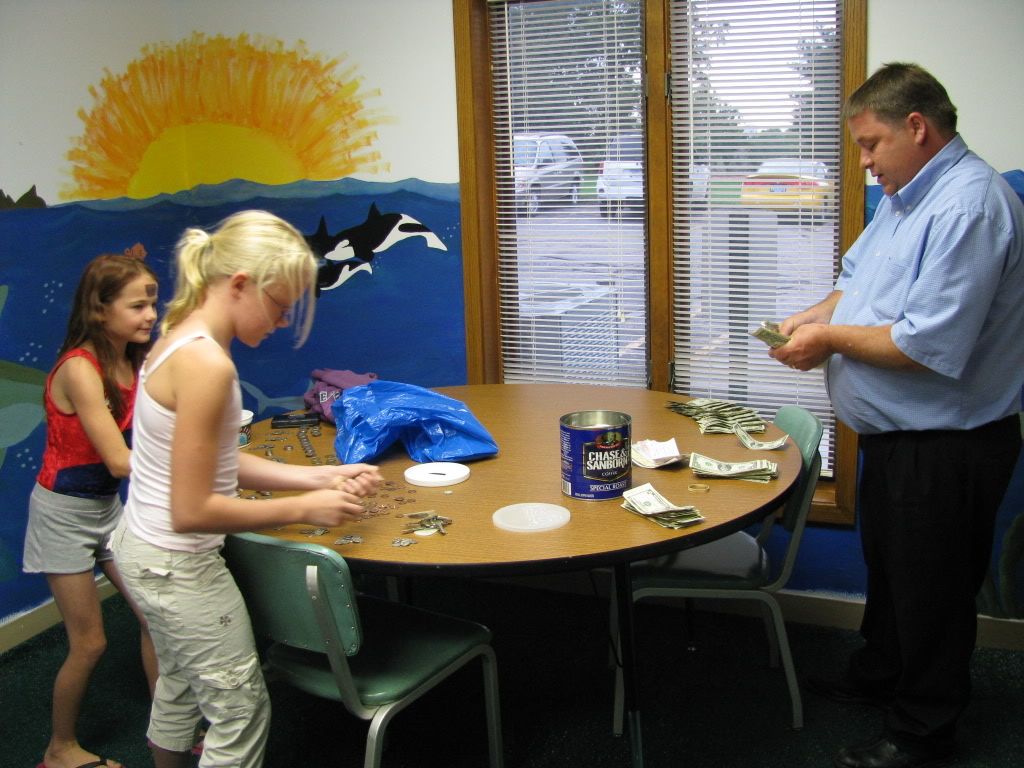 Cool practicing his "accounting" skills.
The three kids walked to the front of the unit meeting with what was thought to be a "coffee can full of pennies"* and walked out with, hopefully, a new found respect. It was enough to make ones heart smile and eyes fill with tears.
*quoted from national director
© 2008 Wicked Pickles-Homefront Lines