Alicia at
Magic and Mayhem
gave me an award!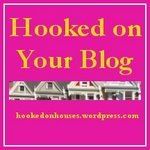 I am honored Alicia, thank you!
So, as with everything in life, there are rules...
*List 6 things that make you happy.
*Pass the award on to 5 other bloggers
*Link back to the person who gave you the award.
*Link to the people you are passing it on to and leave them a comment to let them know.
Here it goes...6 things that make me happy:
Getting up at 5:00 and having coffee while watching the news and Married with Children with Cool. It is becoming a daily ritual and something I really look forward to.
Day trips with the Picklets. I love impromptu trips that turn out to be both educational and, more importantly, fun!
Getting to spend time with my Grandma and Grandpa. I had to to take my Grandpa to the hospital on Sunday. He is now home and in hospice care. I value the time I have gotten to know them as an adult. I value even more that my children have gotten to know them.
Spring! I love spring weather. Not much in the world makes me as happy as 60º temperatures, birds singing, trees budding, snow melting and of course, the smell that only comes with Spring.
Milk in a bag. Yes, it sounds weird, but milk in a bag makes me extremely happy. It brings back wonderful childhood memories. Each time I get to purchase it for the picklets I get giddy.
The sky. I love the sky. Grey, blue, dark, rainy, cloudy, sunny...I love it! I take many, many pictures trying to capture what I see in the sky. I have passed the love of the sky onto the picklets and that makes me extremely happy too.
Now to pass it onto 5 bloggers. I guess I can't award it to Alicia but Magic and Mayhem is definitely on my list.
Waysley Academy. I love the little projects such as "messy art". There are always lots of pictures too. At this moment they are requesting postcards from each state f or a geography study which sounds like so much fun!
HSKubes Haven at Home. I am not sure when I started reading Christina's blog but I have followed it through her husband being deployed, his homecoming and their daily activities. I look forward to each post. I even have Cool hooked on this one!
Think! We have had a ton of fun participating in Thinks! weekly challenges. Getting more active in these challenges is on my short list of things to do. Dill even won a t-shirt for participating. It is one of his prized processions.
School For Us. I love the projects and pictures. There is always something new to learn from this blog!
Freakmom's Space. Here I follow the Incredibles. I really like this blog. I get a bit of school, family life and currently I have been loving the recipes. :-)
Here I am going to break the rules. I am going to name one more blog but it is in code. She Who Must Not Be Named. Even though I know what is going on daily I still like to peruse your blog.
I need to apologize to each of these nominees. I am terrible at commenting and you probably don't even know I read your blogs much less know I am hooked on them! Please accept my apologies and know your blogs are part of my daily routine.
Gerkin, Gerky, SWMNBN