We had alot of fun at the St. Joseph Day parade. Cool took off work early to come and watch it too. For supper we feasted on brats and sauerkraut.
This is a 1964 Czech car. It was a beauty.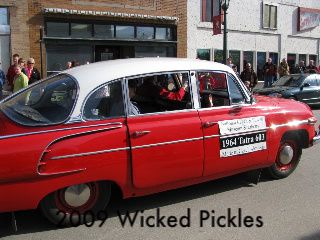 Finnegan
showed up again...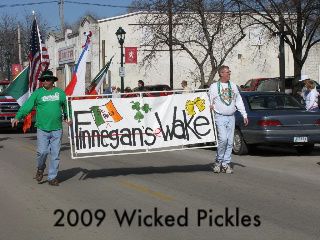 ...but instead of Finnegan St. Patrick was there along with fellow Saint...Joseph.
The Czech Prince was on the goose float...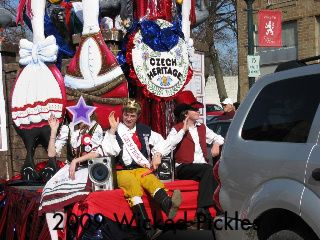 ...as well as the Czech Queen and Little Sister.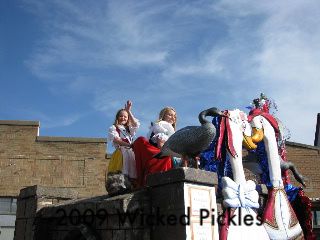 The parade was only about 20 entries long but about 250 people showed up to watch it. The St. Joseph parade is usually on the Saturday after the actual holiday but the committee decided this year to have it on the actual day because of the loss the village has seen in the past year. Because of that the entries were low. The shops in Czech Village are beginning to re-open. Antique shops, embroidery shops, and other shops getting ready to open. Two bar and grills were open and people were filing in and out. Red beer and brats for all!
© 2009 Wicked Pickles-Homefront Lines
All Rights Reserved.